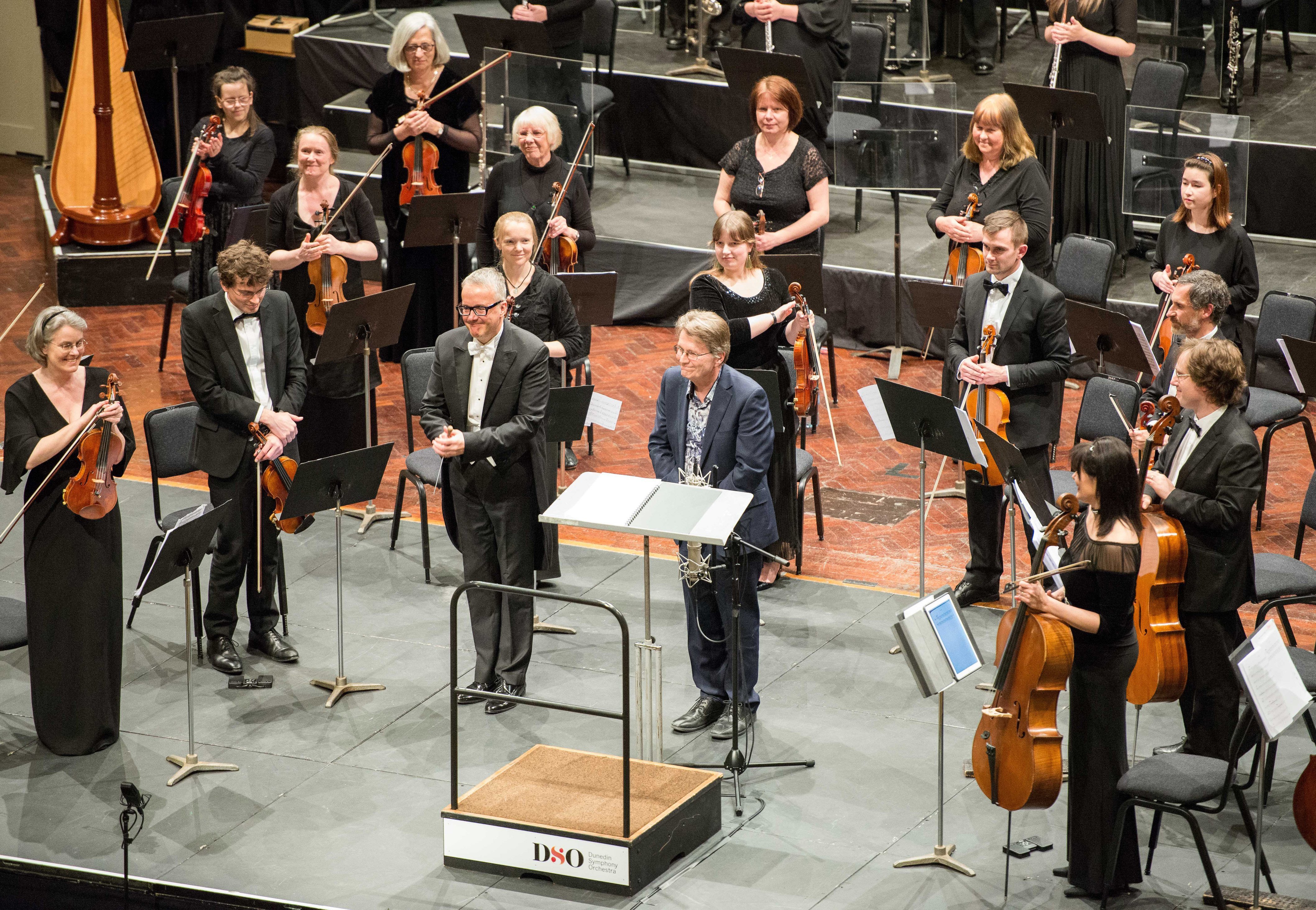 Conductor Marc Taddei has been waiting for a chance to perform Knecht's Grand Symphonie — Pastorale. He tells Rebecca Fox about the unusual pairing with Beethoven's Symphony No6.
Ever since Marc Taddei became aware of Knecht's Grand Symphonie — Pastorale he has wanted to conduct it.
"I've just been waiting for the chance to do it."
So when the Dunedin Symphony Orchestra proposed he come to Dunedin for a concert featuring not only Mozart's Sinfonia Concertante for violin and viola but also Beethoven's Symphony No6, he thought here was the opportunity.
"I thought what would be an unusual work that would add resonance and relevance to it."
It occurred to Taddei, who adores Beethoven's sixth symphony, that Justin Heinrich Knecht's (1752-1817) work - a grand symphony around nature written in 1785 — could fit the bill.
"Beethoven most likely knew of it because it was written 25 years before and Beethoven shares too many similar characteristics with it for Beethoven not be aware of it."
Both works are in five movements, portray nature — the babbling brook for instance — both have a thunderstorm at their heart and both then finish with a scene that is really triadic.
"Beethoven's is incomparably the better work but he was certainly inspired by Knecht's example; he just riffed on it."
Both works are quite early examples of tone painting, he says.
"In the classical period these are rather more unusual so I just thought 'let's do a programme that is all classical but has a New Zealand premiere in it'."
The Knecht has "beautiful" violin solos throughout it as well.
"It's a charming work. It will be fascinating for people to hear the similarities, hear what I'm convinced Beethoven knew about and was inspired by."
Both pieces have challenges in so far as they are not just about classical structure and classical style but are about illuminating or bringing to life these ideas the composers are trying to portray.
"In terms of the thunderstorm, that is quite easily done. Both composers do it well and, to be frank, in Beethoven it's the one that really sounds like Beethoven — the rest just sounds so sedate as opposed to the storm."
Taddei's visit to Dunedin comes after a turbulent year for the Wanaka-based conductor, who is from the United States. He came to New Zealand as a trombonist for the New Zealand Symphony Orchestra and later became music director for the Christchurch Symphony Orchestra
As well as being Orchestra Wellington's music director, he is the music director of an orchestra in the Bay Area in California, the Vallejo Symphony.
"I haven't conducted them for a year and a-half. My last concert was the end of February 2020."
He missed the next set of concerts for the orchestra but was thankful it paid its musicians and conductor for them anyway.
"Since then I've been on furlough."
Taddei is still attending board meetings and coming up with programmes in response to the pandemic. At the moment there are plans for him to head back for concerts in February and then back in April.
"But things are difficult there and things are not easy here now, either. For people working overseas it is very, very difficult to get back into the country."
He had planned to perform in Hong Kong in October but felt he could not take the risk of not getting back in to New Zealand.
"I couldn't guarantee getting a spot in MIQ and the stories going around these companies charging to get you a spot.
"We're all very fortunate, don't get me wrong. But for some people, not only me professionally but those who want to come home to see their family, it is really difficult. It is a real challenge."
On the positive side, his Wellington orchestra was probably the only one in the world to complete its entire season last year.
This year it was to have accompanied New Zealand Opera in the Marriage of Figaro but that season was cancelled because of the Wellington lockdown.
"Nothing transpired thankfully but it meant lots of concerts and an entire season was cancelled."
Taddei has New Zealand Opera's next season, (m)Orpheus directed by Black Grace's Neil Ieremia, to look forward to as he does not get to do much opera.
"It's a great production, a gorgeous work. I'm looking forward to that."
He describes the past 18 months as "bittersweet".
"I'm very fortunate to be in this country. It's been great working with Dunedin Symphony and other orchestras but I've got my own orchestra in the States I'd like to work with."
Taddei also has siblings in California and a mother in Florida. He returned briefly last June due to a family bereavement, but has not seen them since.
"I've been through MIQ, they are very professional. It was possible back then; now it's more complicated."
When not travelling for his work, Taddei enjoys his home in Queensberry with wife, fellow musician violinist Justine Cormack, which featured on TV programme Grand Designs New Zealand.
"We're very lucky."
Being able to spend time together in their new house was one of lockdown's "silver linings", he says: "I had time to catch up with my wife and cat."
To see
Pastorale, Dunedin Symphony Orchestra
King's and Queen's Performing Arts Centre
Saturday July 31, 5pm, Sunday August 1, 3pm