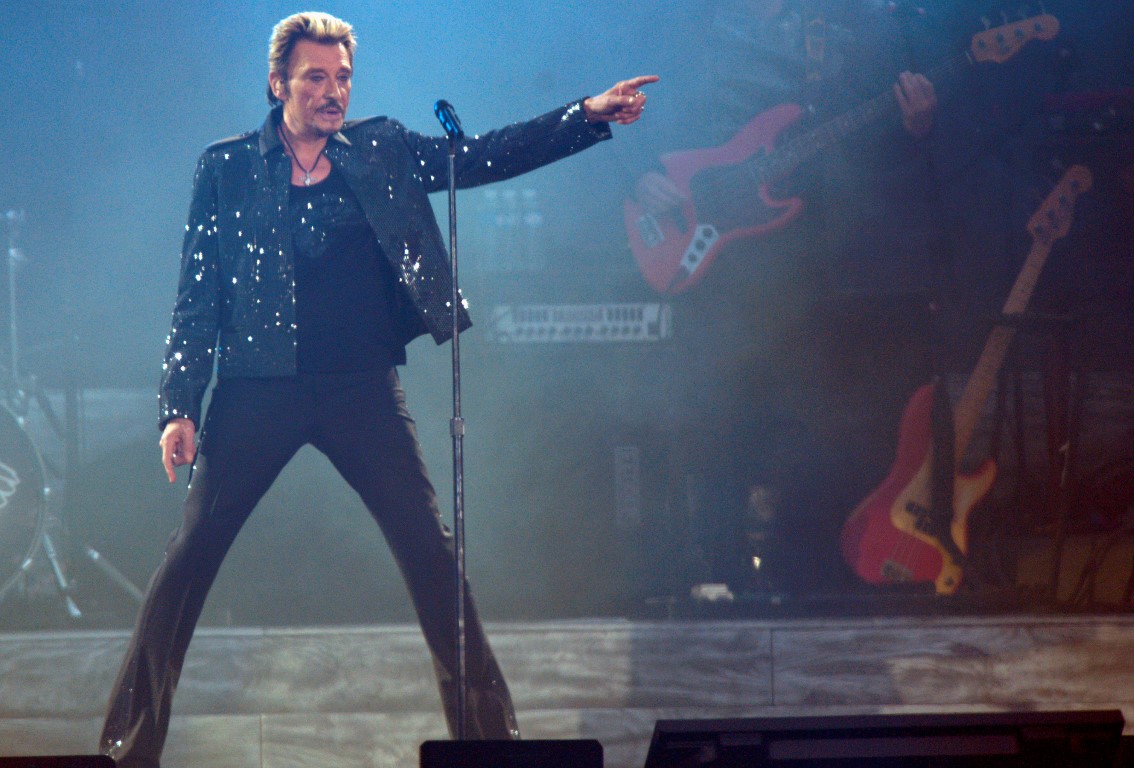 France's biggest rock star Johnny Hallyday has died from lung cancer, his wife says. He was 74.
The veteran rock-and-roller, frequently described as a French Elvis Presley, was admitted to hospital in November with respiratory difficulties
The singer - real name Jean-Philippe Smet - sold about 100 million records and starred in a number of films.
Hallyday issued his first recorded song in 1959 and has strutted the stage for as long as Rolling Stones frontman Mick Jagger, also 74. He had been preparing a new album and stage tour.
A huge crowd-puller in his home country and much of the francophone world, he had a brush with death in 2009 and was being treated for cancer.