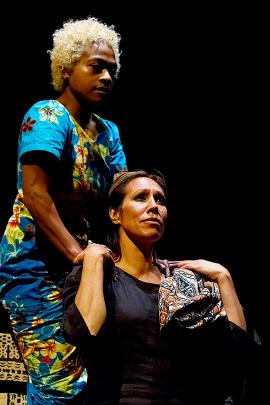 With a passion for New Zealand theatre, writing a book about Pasifika Theatre was inevitable for Lisa Warrington.
She tells Rebecca Fox how a Christchurch earthquake emphasised the fragility of theatre history.
There has been a huge explosion of ''extraordinary'' work all over New Zealand by many Pasifika artists in the past 30 years, a new book on the history of Pasifika theatre in the country has found.
Written by University of Otago Associate Prof in theatre studies Lisa Warrington and Victoria University Associate Prof David O' Donnell, Floating Islanders Pasifika Theatre in Aotearoa looks at the development of Pasifika theatre in New Zealand.
''Pasifika theatre has become a major platform of expression for stories of the Pacific diaspora, with themes such as migration, family, cultural identity and the questioning of stereotypes,'' Prof Warrington says.
Not only is Pasifika theatre a success story within the performing arts in New Zealand, it is also an intriguing case study of migrant theatre that has international resonance, Prof O'Donnell says.
''These artists are part of a larger movement of Pasifika creativity in visual arts, music, film, television and literature.
''They demonstrate creative energy, humour and enterprise and embrace collective creation and cross-cultural input.''
They decided that to do the book justice they needed to meet and interview practitioners whose heritage lies in Samoa, Niue, Fiji, Tonga, Tokelau and the Cook Islands face to face.
''We interviewed people all over the country in living rooms, pubs, cafes, theatres, rehearsal rooms, offices, all over the place,'' Prof Warrington said.
In one case Prof Warrington interviewed playwright and former Burns Fellow Victor Rodger in Christchurch Airport as she was about to fly out of the country.
''We grabbed opportunities when we could and built up this picture of extraordinary work that has been happening in this country.''
Quotes from interviews with practitioners are scattered throughout the book providing a voice for the practitioners themselves.
''We knew we wanted to actively include the voices of Pasifika theatre practitioners. It was never our intention to speak for the artists, but to enter into a dialogue.''
It is part of the reason the book has taken seven years to finish, she says.
''How we chose to go about it took forever. We kept on finding more and more evidence of work that has been done - it really is an extraordinary success story.''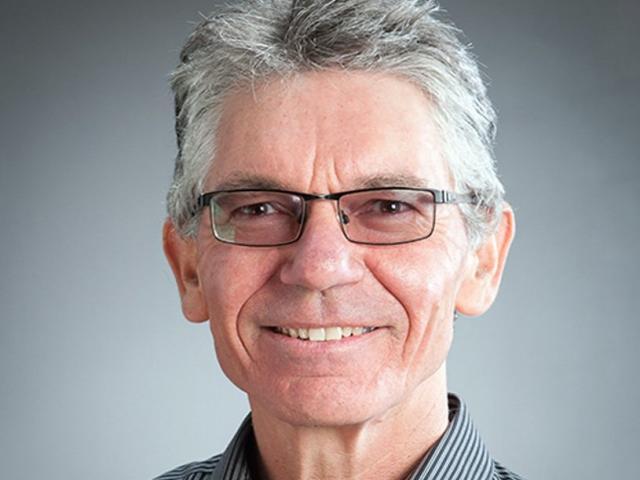 The book begins in 1984 when earlier Pasifika work began emerging. It catalogues the work of Pasifika theatre companies, actors and writers over the next 30 years.
''There has been extreme growth, passion and artistic development in that time so we were delighted to be able to catalogue; account for that work in this book.''
Their first interview was in 2010 with Tanya Muagututi'a and Pos Mavaega at the Pacific Underground office in the Christchurch Art Centre.
A couple of months later their office was badly damaged in the February 2011 earthquake which could have meant the loss of their archival material, but thankfully it was safely lodged at Te Papa.
''This just highlighted the fragility of our theatre history.''
They also spoke to well-known Pasifika actors, writers and comedians such as David Fane, Oscar Kightley, Rodger and Makerita Urale, who provided the title of the book in her interview.
''She talked about herself and her colleagues as floating islands moving between one project and another, one group and another - they don't just stick to their own parameters.''
The book looks at the history of the major Pasifika theatre companies, such as Pacific Underground, which is more than 20 years old, Pacific Theatre started by Justine Simei-Barton's ''enormous grit and determination'', Wellington-based The Conch, which focuses on physical theatre, and the KKK or Kila Kokonut Krew, which used comedy to tell its stories.
The Naked Samoans are another example of that, she says. They often had very serious underlying themes presented through the comedy of Kightley and Fane. They are getting together again for this year's Auckland Arts Festival.
''Comedy is a key player. It often comes with a strong key message underneath it. It makes you laugh but also makes you understand something very important.''
Rodger's ''My Name is Gary Cooper'' has been performed in cities around the world.
''It's a great piece of writing. It is such a pleasure to write about work that is so strong and powerful,'' Warrington says.
They also discovered a lot of strong Pasifika women writing interesting work, such as Nina Nawalowalo (founder The Conch) and playwright Louise Tu'u.
''It's not just conventional mainstream. We've also dedicated a couple of chapters to female writers, directors and actors.''
Performance poetry added another dimension to Pasifika theatre, with the likes of Tusiata Avia, who has toured extensively nationally and internationally - her first work Wild Dogs Under My Skirt premiered at the Dunedin Fringe Festival in 2002 - and Courtney Sina Meredith, an award-winning internationally recognised performance poet and author of Rushing Dolls.
The growth in Pasifika theatre, especially in Auckland, has been assisted by the developments of the Mangere Arts Centre and the Pacific Institute of Performing Arts, which provide support for a wide range of Maori and Pasifika performance.
The Mangere centre has celebrated the history of Pasifika theatre with revivals of A Frigate Bird Sings, by Kightley and Fane, Niu Sila, by Kightley and Dave Armstrong, and Rodger's Sons.
Profs Warrington and O'Donnell found that the evolution of Pasifika theatre in New Zealand has been ''marked by a powerful sense of community, collaboration and strong family relationships that extend across generations''.
The feeling of ''family'' was mentioned a lot by those they interviewed.
They felt the growing legacy of Pasifika theatre can be seen in the number of plays reviewed for performances.
''From the outrageous humour of The Naked Samoans and the breathtaking imagery of The Conch to the skilful dramaturgy of John Kneubuhl and Victor Roger, this is a diverse movement full of vitality and innovation.''
However, they commented at the book's launch in Wellington, there is still a lot of work to do in recognising the value of what Pasifika practitioners have done, and continue to do, in building a theatre tradition that is unique to Aotearoa.