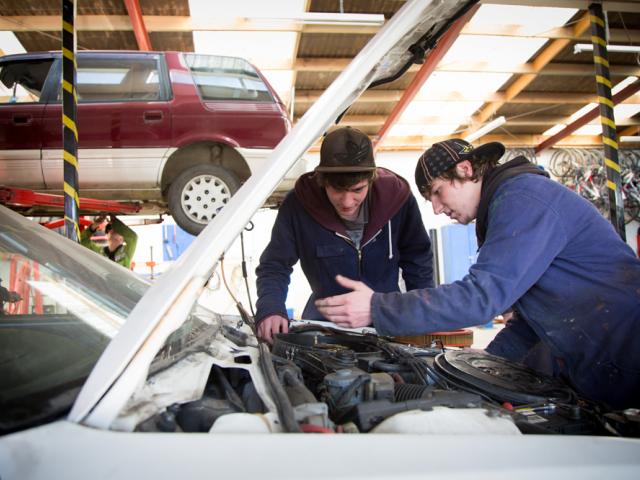 Looking to start a career in the trades? Searching for something real to do?
Make 2019 your year to move into the trades.
Dunedin Training Centre is currently taking enrolments for the following Youth Guarantee NCEA Level 2 Vocational Pathway programmes for students aged 16 to 19:
Manufacturing and Technology, Construction and Infrastructure, Primary Industries, and Health and Wellbeing.
Their range of trade programmes are all 26 weeks long and provide the relevant skills to get you back on track, gain qualifications, and prepare for work. At the same time and with their support, you will be working on your literacy and numeracy unit standards in order to reconnect with NCEA Level 2. Then you can make the move to a job in the trades or go on to more study.
Dunedin Training Centre also offers free employment- and fitness-focused training in order to enable jobseekers to gain employment. They have contacts with over 80 employers throughout Otago and registered jobseekers are referred to them by Work and Income. Training includes health and wellbeing, working in their workshops, work-tasters and work placements, and their dedicated Work Placement Co-ordinator places trainees into employment and then keeps in touch for the first year of employment.
The Dunedin Training Centre provides training in a friendly and supportive community environment. Purpose-built workshops and great tutors ensure our students receive hands-on industry-focused training. All their courses are free and there are absolutely no equipment costs. Travel is reimbursed and they offer free driver licensing too. They take enrolments at any time throughout the year — so what are you waiting for?
If you are interested in a future in the trades — this is the place to start. To find out about joining a Dunedin Training Centre course, call (03) 455-2727, email admin@dunedintrainingcentre.co.nz, or drop in to see the friendly staff at 14 Bridgman Street, South Dunedin. You can also follow them on Facebook, and check out www.dunedintrainingcentre.co.nz