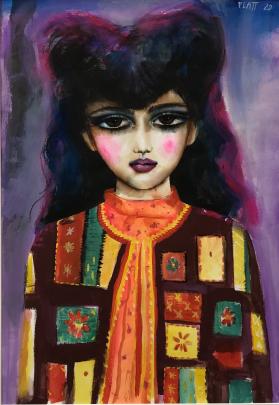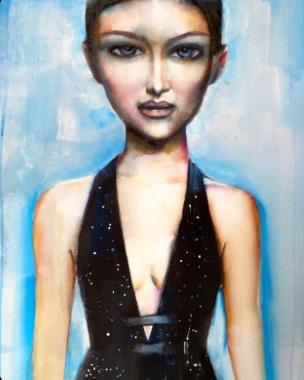 Suzy Platt's postponed From Dn to NY show will be the first exhibition to re-kick start the exhibition program at Gallery De Novo. 
Opening this Friday, this show consists of 11 original paintings, each capturing signature designer looks from New York Fashion Week.  And a new limited edition print has also been released in conjunction with the opening of the From Dn to NY exhibition.
Renowned international photographer Nick Knight of SHOWStudio in London recently invited Suzy to be a guest illustrator – this time for New York Fashion Week 2020.  In 2017 he asked her to capture Haute Couture looks from Paris Fashion Week.
Suzy has gained great interest in her works from this exposure, and has sold original paintings throughout the world.  She recently completed two commissions for Claudia Schiffer, of the supermodel and art collector's daughters. And just last week, Schiffer shared her admiration of the works to the 1.3 million followers of her Instagram account.
Based in Dunedin, Suzy Platt's work has predominantly been portraits, but she has always had a love of fashion.  This new direction is capturing her twin passions, and is proving extremely popular, with her works selling to art collectors and international buyers.
From DN to NY opens this Friday May 22, at Gallery De Novo, and runs until Friday June 5.