Beer and food have been tablemates for thousands of years, so it's no surprise modern brewers think about complimentary food pairings.
Kelly Ryan from Upper Hutt's
Boneface Brewing
says all brewers are big fans of flavour and aroma, and commonly think about what would go well with their favourite beers.
With winter rapidly approaching, full bodied beers like porters, stouts, ales, and IPAs are perfect matches for heartier food. Plenty of those styles are featured in the 2021 New World Beer & Cider Awards Top 30.
''It's great that New World are working with brewers to highlight and showcase the diversity of beer and its relationship with kai,'' Ryan says. ''It will hopefully make people think about how well these pairings work and hopefully get them experimenting with their own matches.'' 
Boneface's Darkness India Stout is included in this year's Top 30. With coffee, chocolate, and citrus flavours, it was one of founder Matt Dainty's original beers, marrying his love of roasty stouts and hoppy IPAs.
As Ryan explains, hoppy dark beers are superb for food matching, with their trinity of roastiness, subtle bitterness, and fruity hops.
''Pairing is generally reliant on three components - cut, complement, and contrast, with Darkness easily working across all of these,'' he says. ''I'd personally look at a good slab of Whitestone Vintage Windsor blue and some oat crackers. The stout works as the perfect palate cleanser after every taste of the rich, creamy goodness. The bitterness and carbonation act to refresh the taste buds, making every bite a revelation.''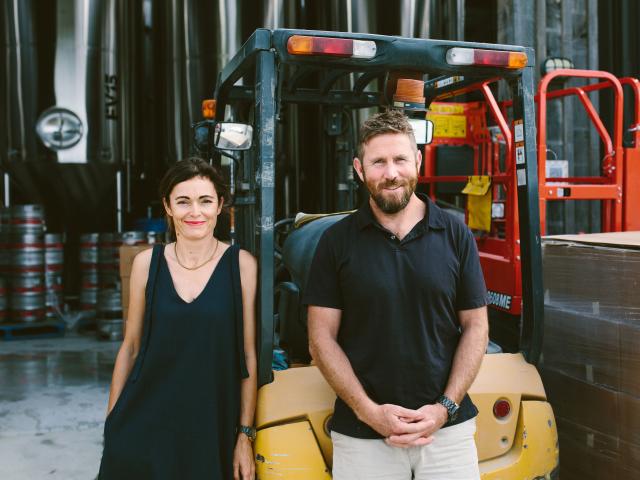 Mike Sutherland from Matakana's Sawmill Brewery says one of the great things about beers is that it can easily be paired across the food spectrum - even having an advantage over wine in that respect. He suggests hard cheddar cheese as an example, with it pairing perfectly with both a light, hoppy beer, and darker beers like porter or stout.

Sawmill's complex, robust Baltic Porter is in this year's New World Beer & Cider Awards Top 30.

''The beauty of beer is you don't have to be too particular about what food type goes with what,'' Sutherland says. ''And people have a slightly different attitude than in the past; alcohol should be enjoyed in moderation and the best way is making an occasion of it, with yummy food as well.''

Hearty winter fare is an ideal match for the Sawmill Baltic Porter. Sutherland recommends meaty dishes with rich sauces, beef cheeks, casseroles, and of course mashed potatoes. Chocolaty desserts will also go down a treat with the beer's complex flavours and silky texture.

Having opened in Marlborough in 2005, Renaissance Brewing co-founder Andy Deuchars has witnessed vast changes in the craft beer industry. From the brewery's early days they've thought about food matching - partly thanks to Blenheim beer writer Geoff Griggs, who urged Renaissance to tell more of the story of their beer on the bottle labels.

''We took his advice,'' Deuchars says. ''We said how it was made, what the style was, how it should taste, and gave some ideas for food matching. I think everybody is catching on to that now. You're seeing more restaurants suggesting a beer pairing with a meal, as well as wine.''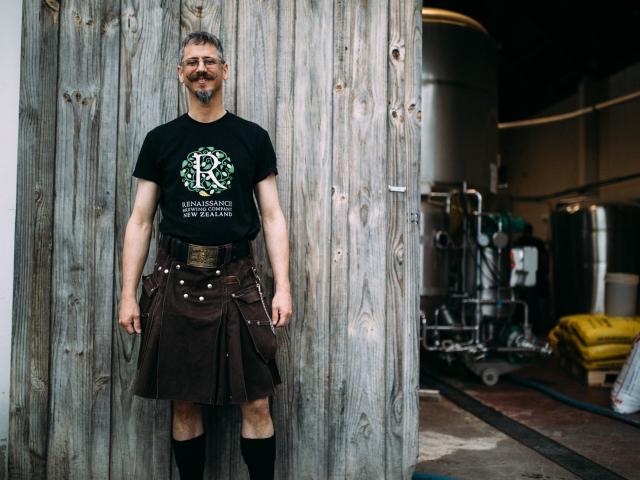 Renaissance Brewing
's powerful, layered Stonecutter Scotch Ale is in the Top 30 list. One of the first beers produced when the brewery opened, it is a take on the 'Wee Heavy' style favoured in Scotland, where hops are scarce but malt is plentiful.
Stonecutter features nine different malts, resulting in a stunning beer with flavours including caramel, toffee, chocolate, liquorice, and a hint of Scotch whisky.
''With all our beers we try to be food friendly, and the Scotch Ale especially is,'' Deuchars says. ''With the smoky notes, and almost some blue cheese notes, it goes really well with red meat, and with roast or glazed dishes. It also goes really well with desserts.''
For more ideas about food pairing with this year's New World Beer & Cider Awards Top 30, see
newworld.co.nz/Top30
The Awards were judged by an independent panel of 28 New Zealand beer industry experts. They assessed over 650 beverages from more than 100 breweries and cidermakers, taking in a range of beer styles - from hazies to IPA, through pale ales and stouts, lagers and ciders and beyond. The Top 30 award winners are available in New World stores nationwide throughout the month of May.
Discover the New World Beer & Cider Awards Top 30 in store and at newworld.co.nz/Top30