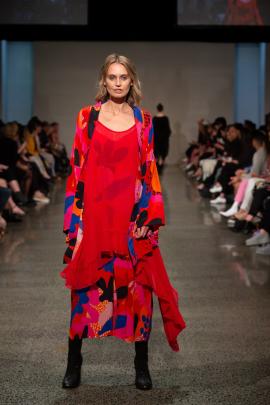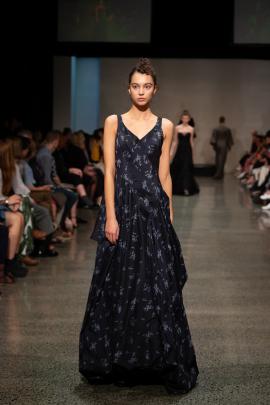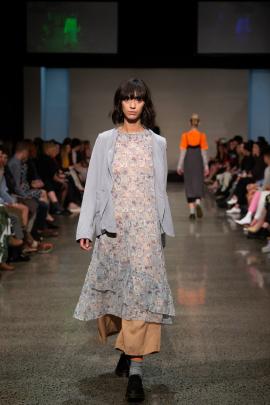 For the first time, Dunedin's iD Fashion Week took to New Zealand Fashion Weekend for one of the most iconic collaborative fashion events in the city's history. Fashion writer Brittany Pooley talks about her backstage experience as a designer at "iD Presented by Otago Polytechnic and Dunedin NZ". 
A retrospective showcase of emerging talent alongside the works of some of Dunedin's top labels paraded down the New Zealand Fashion Weekend catwalk for the first time earlier this month.
The show featured designers representing the last 15 years of the iD Emerging Designer Show.
This was followed by labels Mild Red, twenty-seven names, Ruby, Lapin, Company of Strangers, Darlene Gore, Jojo Ross, Charmaine Reveley, Maaike, Carlson and perhaps the most emblematic label of Dunedin fashion, NOM*d.
iD is quintessential to our local fashion culture, and has helped to launch the careers of many emerging and illustrious designers.
As a Dunedin fashion disciple myself, the annual festival of fashion has been a part of my career since day one.
I started out like most, dressing models backstage at the iD Emerging Designer Show in 2012 through to 2015, graduating to showcase my designs as a finalist in 2016 and eventually covering the event in my role as a fashion journalist earlier this year.
When I got the invitation to show my graduate collection at iD's New Zealand Fashion Weekend debut, I was so stunned and felt bewildered right up until the day of the event.
Looking at the polished parade of garments on the catwalk, you mightn't guess the amount of people and work it takes to get them there. With high stakes comes high stress.
For designers, no matter how hard we work leading up to the event, there's always a last-minute button to sew, seam to press and hours of steaming to be done.
Some designers made it to the event, while others who could not attend sent their collections to be prepped and assembled by a dedicated team of Otago Polytechnic staff.
The clothes are fitted to models just hours before they hit the runway. With model changes, nothing is ever fixed, and flexibility is a must.
While television and film loves to demonise the fashion industry, there's no devil wearing NOM*d at New Zealand Fashion Weekend; support is given across the board.
My collection was ninth in the show's line-up. I waited anxiously for the models to return from their last walk.
From the moment the models leave the sight of the audience, they are stripped down and dressed into their next outfit by a flurry of hands.
The whole process takes a few minutes, but feels like seconds.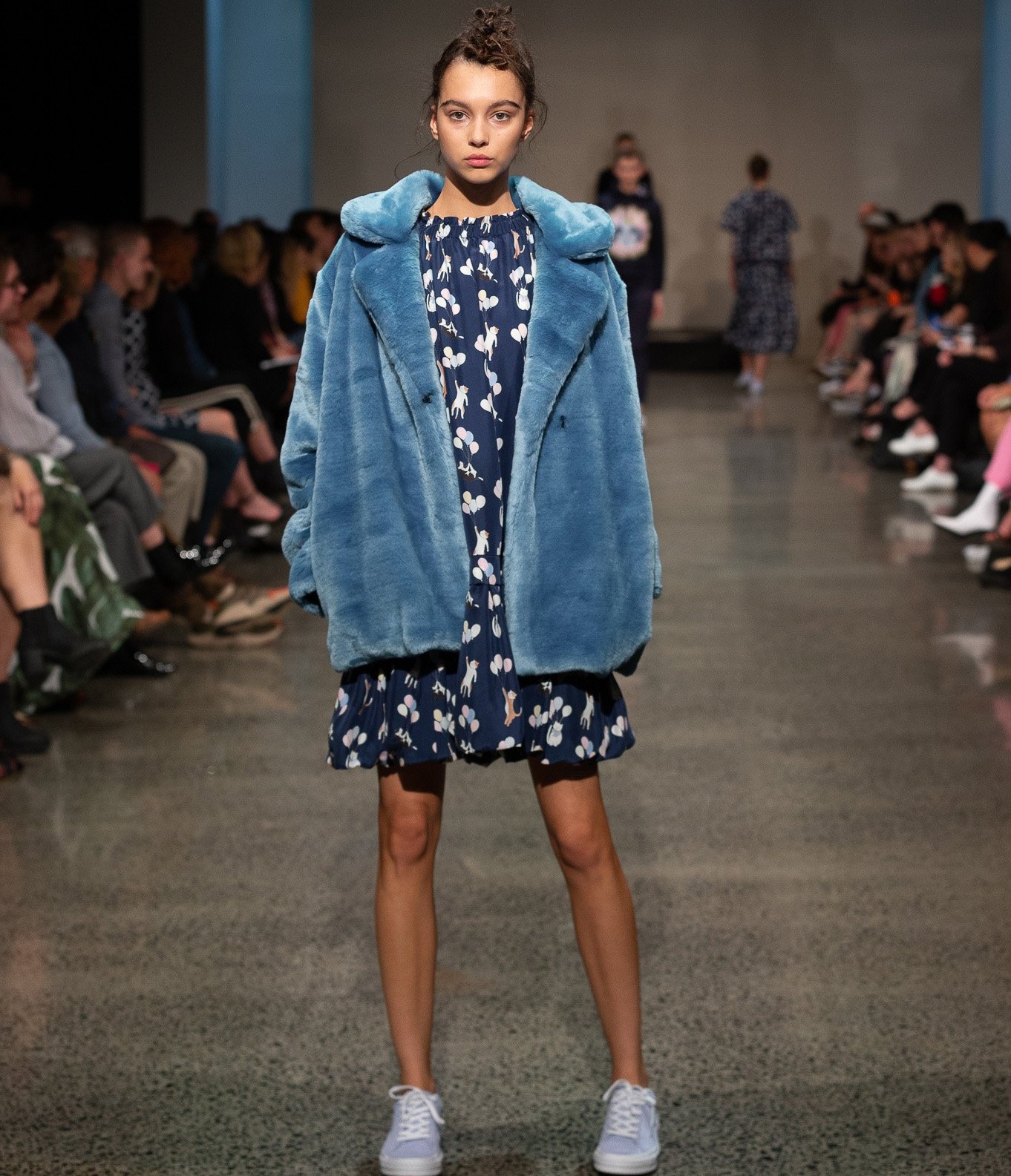 Models are undressed, redressed, buttoned-up, tied-in, styled, retouched, hair-sprayed and finally signalled to round the corner for another length of the runway.
For us designers, a small screen backstage streaming the show is a pinch reassuring you it's all real.
A quiet murmur of music curated by Anthonie Tonnon can be heard under the backstage hum.
Seeing my collection revived on the runway felt surreal, yet nostalgic, especially standing alongside some of the people who have supported me from the very beginning.
As the models return to change into their next outfit, another few minutes pass as the process begins again.
Only once your outfits are bagged and stocktaked does a small wave of calm wash over you, followed by the washing down of a celebratory glass of champagne.
Backstage is a fast and exhilarating experience that can't be replaced by any front-row ticket.
Overall, the iD show was an inspiring passage into the archives of iD Fashion, with a refreshing finish of the latest in local.
As iD continues to increase in innovation and open up new opportunities for Dunedin fashion, I can't wait to see what's in store for iD Fashion Week with its 20th anniversary next March.