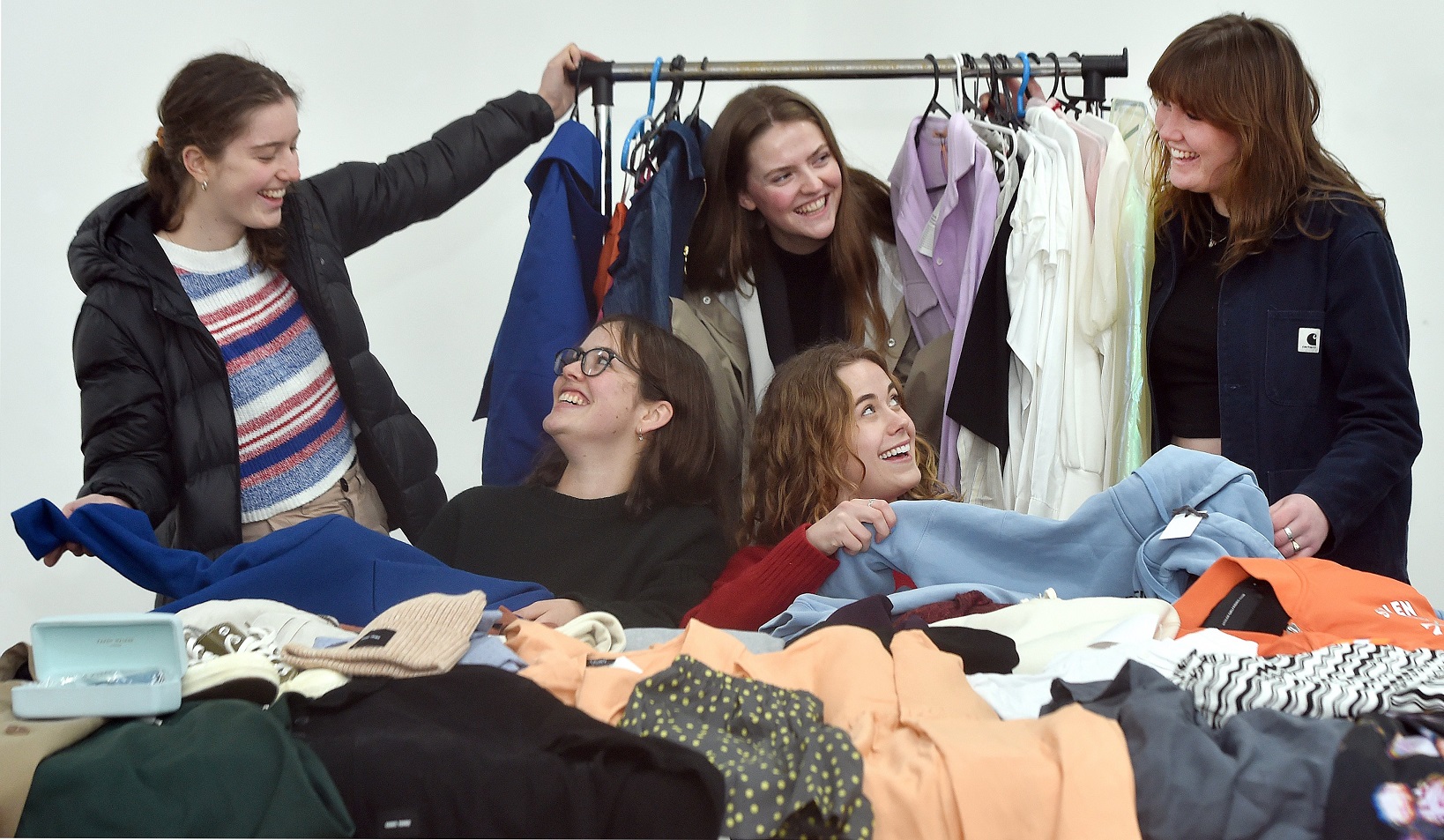 Fashionistas and philanthropists alike will have common cause at a designer clothing sale in Dunedin tomorrow.
Likely to raise thousands of dollars, the sale is the first in a series of Te Whare Pounamu Women's Refuge annual appeal events organised by University of Otago students.
Sale co-organiser Caccia Armstrong said all proceeds would go "straight to Women's Refuge", which offers services to protect women and children in unsafe homes.
She was back after helping to organise last year's clothing sale, which had raised about $12,000, she said.
"It feels really good to see the rewards with the sale — people will come in and say 'Women's Refuge has helped our family' and things like that.
"It feels good to give back to them, because they do so much."
Items for sale were new, donated by various brands such as Stolen Girlfriends Club, Maggie Marilyn and Annah Stretton.
"We've got pretty similar if not more [clothes] this year — I'm quite surprised by that because with Covid we couldn't really rely on people having a lot to give.
"The generosity is really amazing."
A team of between 40 and 50 students was involved with organising events for the appeal, including an auction night, bake sales, a quiz night and a charity gig at U Bar.
About 12 of the students had worked over the past two months to organise the clothing sale, which involved plenty of administrative work, she said.
However, the real challenge was not snapping up all the items herself.
"When you're pricing things, it's like, 'oh this is nice, let's try this on'."
The sale will run from 10am until 3pm tomorrow at 23 Princes St.
"Hopefully, we'll get lots of people from the community to come in and buy some cool clothes."