The iD International Emerging Designer Awards Show is breaking new ground by hosting an online fashion show. Fashion writer Katie Day goes behind the scenes of the 2020 virtual event.
Theatre lights dim, a hush sweeps across the audience, which brims with anticipation.
The first steps of an adorned model echo across the theatre as the debut fashion design is revealed, signifying the commencement of the runway show.
What follows saturates the senses with colour, texture and sound as the audience is entranced in a world of avant-garde designs.
The iD International Emerging Designer Awards Show has captivated audiences year after year with its vibrant and innovative fashion runway.
This year the innovation continues with the audience now able to watch the show online from the comfort of their own homes.
In previous years, iD Dunedin Fashion Week has drawn together a community of international emerging designers alongside established New Zealand designers to present their collections and create connections through the activities and events of the fashion week.
However, due to the global Covid-19 pandemic, the ability for international designers to participate and for the community to gather round the fashion runway and connecting events, has required careful reconsideration.
The iD board and event team responded swiftly to the changing conditions, including travel restrictions and, in early March, began adapting their long-established Dunedin runway show into a virtual event, something it had not attempted in its 16-year history.
The established event drew an abundance of applications and from those, 32 finalists from 14 countries were selected.
It has taken a team — from the event organisers to the judges to the designers and models — to create the new event.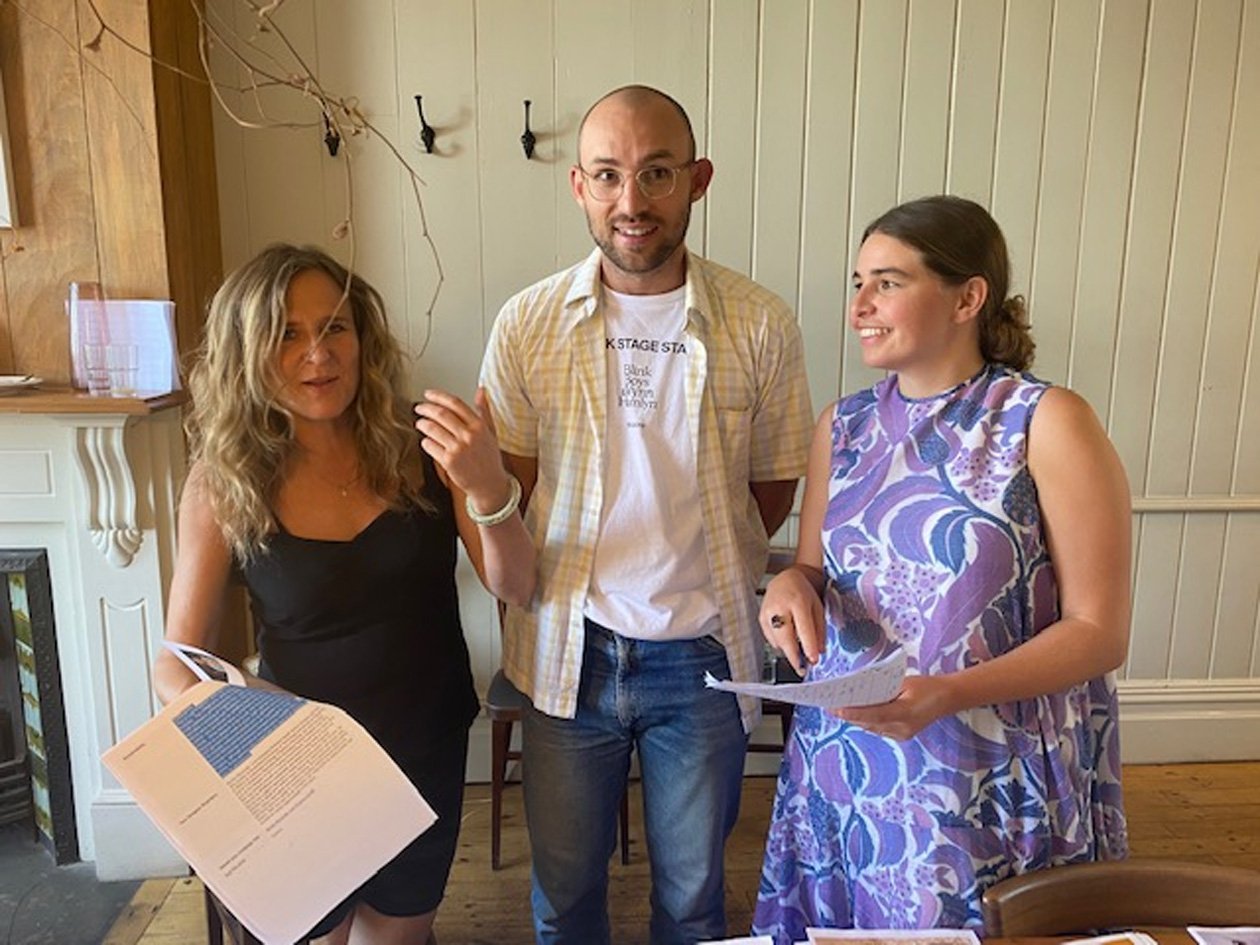 The judges
iD board member, designer and director of her eponymous fashion label, Tanya Carlson led a team of New Zealand fashion professionals in the selection process. The team was made up of Donna Tulloch, of Mild-Red, sustainability journalist and former iD International Emerging Designer Awards finalist Fiona Ralph and Wynn Crawshaw, of Wynn Hamlyn.
Carlson says it was wonderful to see young people thinking creatively.
"Collectively they showed outstanding use of recycled fabric, clever upcycling and embraced new technologies. There was also an overall trend to tell their own story through references to their ethnicity and culture, which was explored with beautiful, sensitive design."
The collections have been curated into a fashion film, produced by Dunedin-based international production house NHNZ. The film includes personal footage captured by each finalist, many recorded in varied levels of lockdown, to share the stories behind their collections, adding layers of understanding to their designs and processes.
The event manager
iD event manager Annemarie Mains is familiar with what it takes to co-ordinate fashion events, having organised iD Dunedin Fashion shows from 2003-07.
Mains says Covid happened quickly but luckily the board had the foresight to know it had to change.
"For me, as event manager, I had to quickly adapt. This is what makes an online event absolutely fantastic, how quick things can happen. One thing about the virtual event is that the changes can be immediate and fast-paced.
"We had the financial support of the Otago Polytechnic and Natural History. The two of them allowed us take that the next step and move on with it."
Hosting the iD International Emerging Designer Awards in an online space has greatly expanded the scope of the event.
An unprecedented panel of 16 judges, spanning five countries, have converged to confer over the finalists' designs.
"We could have a wide variety of judges, because they didn't have to travel ... the impact of an event like that is huge because of the audience and the reach and the scope nationally and internationally."
Dunedin remained central to the online event, Mains says.
"We can also promote Dunedin by doing the video and it reinforces Dunedin as a city of forward thinking and collaboration. And we've got the Otago Polytechnic, with its educational excellence, so those things come through, too. It's great that Dunedin, as a city, can be prominent with a worldwide event."
iD Dunedin Fashion is conceptual to the core and will continue to be at the vanguard of fashion show experiences.
"In the future, we will definitely keep the basis of the online event and we will add to it ... it's another angle that can add value to the emerging designer event. That is what technology is; it evolves the whole time."
Mains says the event has been wonderful to work on. "It was challenging and I loved every minute of it."
A designer
Russian designer Vera Kalugina is a finalist in the iD International Emerging Designer Awards and is presenting her collection, Aurora.
Inspiration for the collection is drawn from the "movement, motion and the constant of change" of the natural phenomenon.
Kalugina says taking part in the event during such challenging times has been a significant experience.
"I'm happy to take part in a different online version of fashion week because I'm familiar with the offline version and now I'm discovering another option.
"It's a dramatic time, but it's a time for new opportunities and for new people to say something about their attitudes, their position, their art and it was exciting. I was really impressed to observe how the world was changing, how people are creating new ways to speak to different parts of the world and through different lenses, the world is really getting closer. It's exciting because it's time to be a part of something new."
From Moscow, Kalugina trained as a fashion designer in Russia before visiting New Zealand on a month-long holiday.
"As a result I realised that I totally fell in love with New Zealand, therefore decided to come back."
She continued her fashion education in New Zealand, recently completing the graduate diploma in fashion design at Otago Polytechnic.
The polytechnic played a significant and supportive role for Kalugina in entering iD.
"I was impressed and inspired by the team of lecturers at Otago Polytech because of their authority. A tough and powerful team ... I wasn't sure if I should apply or not, but they told me 'Do it! Go for it!' and I decided 'Yes, why not!'."
In the future she hopes to work in the New Zealand fashion field.
TO SEE
iD International Emerging Designer Awards Video will be premiered and winners announced on  August 7 at a Dunedin event held at The Hub, Otago Polytechnic, from 7pm. It will be released online on August 8.
TIMELINE
Friday, August 7: iD Dunedin International Emerging Designer Awards 2020 video premiere and winner announcement (Dunedin).
Saturday, August 8: iD Dunedin International Emerging Designer Awards 2020 video available online.
August 8-30: Online voting for the iD Dunedin International Emerging Designer Awards, Otago Polytechnic People's Choice Awards.
Monday, August 31: Otago Polytechnic People's Choice Awards winners named.