As a 10-year-old, Lisa Matson would make over friends and family. Decades later, the Auckland-based make-up artist is working her magic on celebrities from Hilary Barry and Kylie Bax to Usher.
She talks to Rebecca Fox about creating "the look" for the iD Emerging Designer Awards. 
Fascinated by beauty and the power make-up has to transform a person, Lisa Matson has forged a career that fulfills her creative side and feeds her emotional side.
"Making someone else feel beautiful and or empowered is good for the soul," the Auckland-based make-up and hair artist says.
She specialises in celebrity, beauty, fashion and television work - she has made over the likes of Toni Street, Hilary Barry, Annabel Langbein, Maria Folau, Kylie Bax and overseas celebrities such as Eva Longoria, Rebecca Gibney and Usher.
"To be honest, I like it all. It's the variety that fuels me and I'm lucky to get a good balance of everything; and if I ever need a passion/creative boost I will just book a model or friend for a personal shoot at home."
One of the celebrities that stands out for Matson is movie director Quentin Tarantino when he was in New Zealand for interviews, describing her time doing his make-up as "pretty epic".
"I'm a huge fan of his movies and being able to sit in on a day of interviews was a huge insight into the man.
"His intelligence, openness, sense of humour and "bad boyness" was evident and it's always great when someone lives up to your expectations."
For fashion or photo shoots pretty much anything goes, depending on the look you want to create, though typically foundation is never applied heavily, she says.
However, with TV, imperfections need to be disguised, as flawlessly as possible, and skin needs to look matte, as the lights can make it look unflatteringly shiny; powder is a must.
Fashion shows like iD require a great make-up design that fits the brief and a talented team to bring it to fruition. After that it comes down to having strong organisational, communication and leadership skills plus a super supportive network.
What will be the look for iD? "Think androgynous," she says.
The work often means early starts and long hours. Days are rarely the same.
When she is not doing jobs - usually two a day - she is taking bookings for her next ones, replying to emails and organising upcoming work.
"Trying, but mostly failing to fit in social media postings and doing my best to be a good mum."
It means down time is a luxury, so she has learnt to "go with the flow and be flexible".
"I've also learnt to say "no" on occasion - it took me a few decades to learn this - to ensure I get enough `home time', though balanced it is not."
Celebrities made up by Matson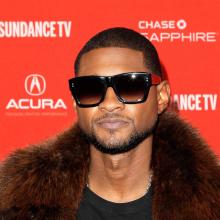 ALL her hard work paid off when she was appointed make-up director for L'Oreal Paris in New Zealand.
"To be truthful, it was the biggest compliment I could get as an artist. L'Oreal Paris is a powerhouse in the world of make-up and they have associated themselves with the best in the business, celebrities and make-up artists alike over the decades.
"[It] was like adding a cherry to the top of my many layered achievements."
Her childhood fascination with make-up and fashion was inspired by her Scottish grandmother whose appearance was always immaculate.
"I used to love watching her get ready in the mornings and when she realised I had a genuine love and fascination for beauty and fashion she indulged me with Barbie Dolls, beauty and make-up books and fashion magazines. Inevitably, my passion just grew."
So by the time she was 10 years old her family and friends were getting make-overs.
"I was ... styling them and photographing them - creating my own "beauty/fashion" shoots. Many, many years later I'm still doing the same."
When she reached her teenage years she knew she wanted to make it a career but had no idea how to get started.
Even when she moved to Auckland, from Te Awamutu, in the mid-1980s, she realised opportunities were slim and the only make-up training academies were overseas.
So she ended up focusing on photography and photographic printing instead, only dabbling with hair and make-up when she did model tests.
When a year-long make-up course finally became available in New Zealand in the 1990s "I jumped at it and never looked back".
The course covered hair, beauty, fashion, theatre and special effects make-up, providing her with a Cidesco diploma in make-up, which is internationally recognised.
"I soon realised training is ongoing and the more you practise and work, the better you get. Even now, after 25-plus years working professionally, I'm still learning new things."
She is also used to being asked for advice by friends, family, clients, media and new acquaintances. How to find the perfect foundation is the most common request.
Wearing foundation the wrong shade or wearing too much make-up is the problem she sees the most. She keeps things simple, preferring to look how she wants to for herself.
"Like a lot women my age, I know my style, what I like and what suits me and I stick to it. But I also have days where I neglect styling my hair in favour of a hair tie, or forgo putting on lipstick or gloss because I can't be bothered and more often than not my fingernails are an afterthought."
While she always wears make-up when in work mode, she rarely wears it at home.
"In fact if clients come over to my home for a special occasion "make-over" I will often warn them that I'll be beautifying them make-up free."
FOR iD, she advises those going along to have some fun with their make-up, given the show is all about diversity, creativity and self expression.
"Just remember to keep everything balanced, blended and not too heavy. If you want a strong eye, then opt for a soft lip and vice-versa. Most importantly, be uniquely you."
With more than 25 years in New Zealand's beauty industry under her belt, she knows better than anyone the artistic ability and passion needed to sustain a career in the industry.
As well as the practical skills, it is important to be a good listener and communicator - "a people person", she says.
"You also need to be adaptable, kind, confident, positive and hard-working."
She suggests young people looking to enter the profession today with the aim of working in the beauty, fashion and television industries need to have a passion for make-up and the artistic ability.
"You can be taught to do make-up but creativity comes from within and that's what's needed for a long career in this industry."
Matson also suggests finding a reputable school to train at and says doing an intensive hairstyling course is essential.
But, as she discovered, working is the best way to learn. She suggests once they have finished a course, people should offer to work for as many professional make-up artists as they can.
"Not only will you improve your skills, you'll also learn everything you need to know about how to conduct yourself in a working environment. Don't expect to get paid. Ultimately, the artist is doing you a favour, not the other way around."
It will take at least three to five years after training to build a reputation and contacts to make it into a full-time profitable career.
In short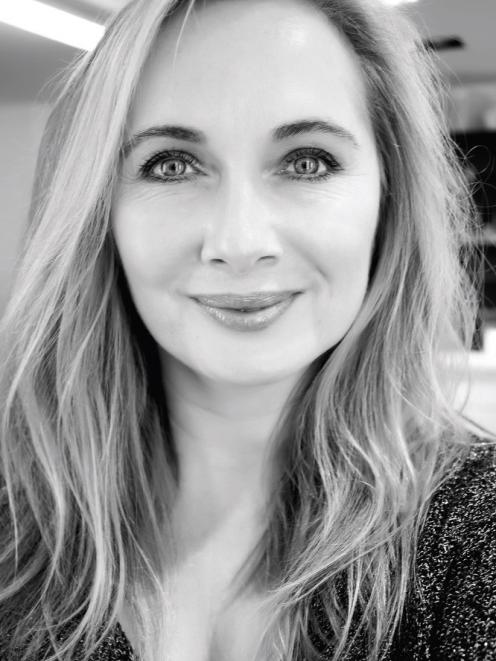 Your favourite type of make-up?
Mascara and blush.  Your eyes are what people are drawn to first, so mascara will always make a great first impression and blush lifts the face instantly making it look happier, healthier and more youthful.
What is your beauty routine?
AM: I cleanse with water only and moisturise.  
PM: I cleanse with a water soluble cleanser, then I'll do a treatment with an oil, mask or exfoliator depending on what I feel my skin needs, followed by a night moisturiser.
What is in your make-up bag?
I have 3 different foundations - a glow, a matte and a full cover one that I rotate, depending on how I want my skin to look, concealer for my under eye bags, blush and highlighter, a brow pomade, a bronzer for contouring, a lash building mascara (plain and waterproof), a nude/brown eye shadow palette and various lip-gloss.
Tips
For concealing a blemish/dark circles?
When concealing dark circles opt for a light cream concealer a few shades lighter than your foundation.  The darker the circles the more apricot your concealer should be.  When concealing blemishes opt for a long wear concealer in a colour that matches your base exactly (or as close as possible).
For natural looking brows?
Use a brow pencil, gel or powder in a shade a few tones lighter than your brow hair colour (one shade darker if you're fair). Start applying colour just before mid eye, working to brow ends, then go back to the start of your brows and shade them in with what's left on your brow brush so you get a soft fade of colour that blends into the darker application you started with.
Coming trends
Trends for winter 2018 make-up
• Sheer foundation.
• Dewy skin.
• Softly defined cheek contours and/or flushed cheeks. 
• Minimalist make-up looks. 
• Bright pops of eye colour. 
• Smokey eyes with a gothic or rock chic look. 
• Metallic and glitter eyes, lips and/or nails. 
• Graphic liner looks. 
• Full brows. 
• Twiggy or natural lash looks. 
• Nude and sorbet lip colours. 
• Statement lips in red, pink or chocolate; or play outside the box in black, blue or purple shades.