Rosie Belton's
Wild Blackberries: recipes & memories from a New Zealand table
(Allen & Unwin) is easy to read as you are not distracted by the lush food-porn photos that adorn many such books.
The Christchurch woman recounts the food in her life, from childhood (fruit sponge pudding and pavlova) to the hippy student days of the late 1960s and '70s (boeuf bourguignon and spinach quiche) to life with a young family (rice salad) and the first taste of European travels (ratatouille, Swedish meat patties).
Then follow further recipes from her travels, her life and garden at Governors Bay on Banks Peninsula and at their holiday house at Cora Lynn in the high country (Nigerian chicken stew, jam, roasts, pumpkin and ginger soup), though the ups and downs of life to the return to comfort and budget food in the aftermath of the earthquakes and financial downturn (pea and ham soup, meatballs in tomato sauce, and a tiramisu with a custard cream instead of mascarpone - although I think there is a step missed out in this recipe).
Belton comes across as someone who loves food, honest food with good flavours, whatever her circumstances and her budget, whether it's on holiday in Provence, a working trip to Sweden or at home in her house and garden.
I can see myself trying many of these.
---
---
French chef Stephane Reynaud, who brought us
Pork & sons
(everything you can do with a pig), among other stylish cookbooks, has two new books out:
Pies and Tarts
and
Book of Tripe and gizzards, kidneys, feet, brains and all the rest
(Murdoch).
The former has a detailed introduction to pastry-making followed by recipes for pies of all sorts: vegetarian pies (carrot pie with cumin and herb and hazelnut pie caught my eye); poultry and rabbit pies; meat pies from the French regions (pezenas, spiced lamb and raisin pies from the Languedoc-Roussillon), fish pies (trout and horseradish, tielle setoise - squid and tomato pie from the Languedoc-Roussillon); cheese pies and sweet pies (praline with apple and pear, and sweet pine nut pie).
A wealth here for piemakers looking for recipes with a French flavour.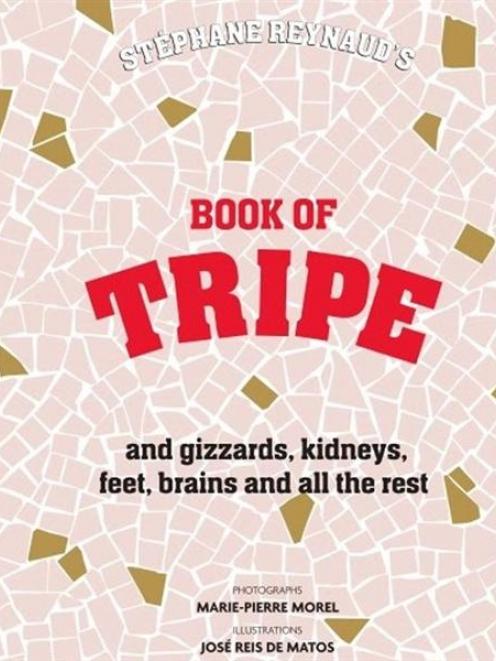 The
Book of Tripe
is a cookbook for all the variety meats of beef, veal, lamb, pork, chicken and duck.
If you want to know ways to cook hearts, marrowbone, sweetbreads, not to mention brains, trotters, tongues, udders or testicles and so on, this is for you.
Like Pies and Tarts, the recipes have a French bent.
---
---
My Two Heavens: A Life in French Food from Martinborough to Montjaux
(Random House) is a memoir rather than a cookbook, although recipes are scattered through it.
New Zealand chef Jo Crabb tells the stories of her interest in food, her cafes, the Fed Up Eatinghouse in Ponsonby and Medici in Martinborough, how she and her husband, artist Stephen Allwood bought a house in a village in deepest France that they visit for a couple of months every year, and her Carême cooking school based at Palliser winery in Martinborough.
It's not organised chronologically but is easy enough to grasp, and certainly an absorbing read as we follow her travels, including walking the Chemin de Saint Jacques from Le Puy in France to Santiago de Compstella in Spain over several months, life in the Middle East as a child, memorable meals.
The recipes are varied, from classic French ones to Middle Eastern, Indian and even one for dog treats.
---
---
Sachie Nomura came to New Zealand to study English, but now runs a large Asian cooking school in Auckland, hosts her own television show, and has recently brought out her first book,
Sachie's Kitchen
(HarperCollins).
She shares her recipes and her food philosophy as well as plenty of information about Japanese ingredients, techniques and etiquette.
There are simple dishes like tuna with spinach and soy sauce, old favourites like teriyaki chicken, and gyoza (dumplings), miso soups, Japanese pancakes, noodle dishes and of course sushi of various types.
An intriguing book for anyone who wants to explore Japanese cooking.
---
---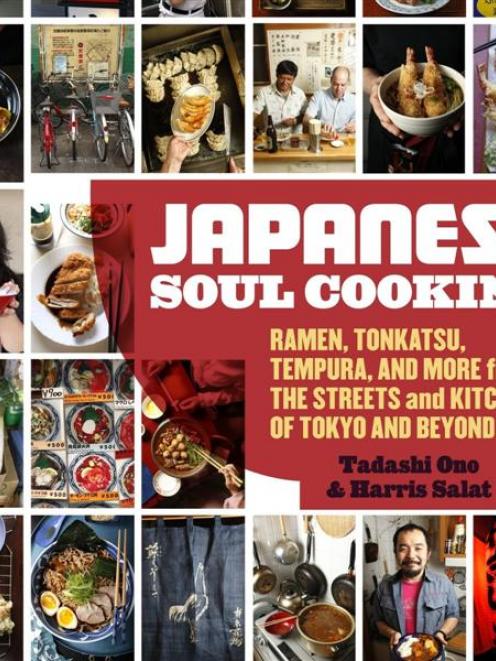 Japanese comfort food is the subject of another recent book,
Japanese Soul Cooking
(Jacqui Small) by New York chefs Tadashi Ono and Harris Salat.
It is divided into sections, each dealing with a different type of popular Japanese food: ramen, soba and udon noodles, curry, gyoza, tonkatsu, tempura, donburi and so on, sometimes including the history or origins of the dishes.
There are master recipes, several variations often from different regions, explanations of ingredients techniques and even how to eat various dishes spread throughout.
Some, like the folding of gyoza (dumplings) or shredding of cabbage are shown in photographic sequences.
A fascinating book for exploring everyday Japanese food.
---
---
If you are looking for quick Asian recipes, try Marion Grasby's Asia Express: 100 fast and easy recipes (Macmillan).
Having featured in the Australian Masterchef series, the Thai-Australian cook has developed Marion's Kitchen, her own brand of Asian pastes and flavourings, hosts a television show Marion's Thailand, and now has released her second cookbook following Marion: Recipes & Stories From a Hungry Cook (2011).
The recipes range from India to Japan and Korea, as well as Thailand, Vietnam, Burma, Indonesia, Malaysia and China. At the top of each recipe is a note of when it will be ready. Most are under 30 minutes, but many as quick as 15.
---
---