A favourite cartoon by Australian Michael Leunig depicts a wine critic nosing a wine, describing it as "mintiness with peaches and strawberries, a chocolate smokiness with leathery insinuations, hessian, apes and peacocks, and a faint, elusive yet startling aroma of wine".
He was taking the mickey out of the more esoteric tasting descriptors and terminology that wine writers and enthusiasts sometimes employ, which can bewilder and exasperate fledgling drinkers, leading them to perceive it as a form of wine snobbery.
Yet we humans have very good olfactory sense, that with attention and practice can detect a startlingly wide array of aromas.
The chemical compounds which create the aromas and flavours we associate with fruit for example, also exist in grapes. The same can be said for flowers, herbs and the like, while winemaking lends its own aromas, from the barrels used to raise the wine, the yeast itself and a myriad other factors.
Prof Anne Noble, of the University of California in Davis, in trying to create methodology behind these tasting/olfactory processes, developed the  "aroma wheel" with sections devoted to aroma types such as fruity, woody, earthy, chemical, floral and so on, each broken down into further subsets with tasting descriptors.
One section is devoted to spicy, a term often used in the description of syrah and shiraz. Baking spices such as cinnamon, nutmeg or clove can be imparted by the barrel maturation as can vanilla. Another key spice found in syrah/shiraz (along with the white grape gruner veltliner and many culinary herbs) is pepper, which goes by the chemical compound name of rotundone.
Rotundone is somewhat of a "will o' the wisp", with studies finding that while it is prevalent in cooler-climate vineyards, it is not necessarily consistent from year to year nor from vineyard to vineyard. It can also vary in the vineyard itself, which may be due to topography, aspect or soil type.
Whatever the case, it's a character that I rather enjoy, which helps to fuel my interest in Kiwi and Northern Rhone syrah.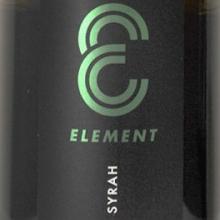 2016 Element Vineyard Gimblett Gravels Hawke's Bay Syrah
Price: $29.99
Rating: Excellent to outstanding
Savoury notes, blood, iron filings, pepper with almost violetty florality. Supple, textural entry leads to a chewy, grainy mid-palate, with raspberry, boysenberry and blackberry along with earth and licorice, the savoury undercurrent coursing through the wine.
Power without heaviness, complexity, the tannins subside, the acidity lends vibrancy, with a juicy, lip-smacking long dry finish. Fascinating.
2018 Mills Reef Hawke's Bay SyrahPrice:
$19.99
Rating:
Very good
Wood smoke, hints of charry oak, a perfumed fragrance. There's a slinky suppleness to this with immediate appeal. Bubbling up with ripe berryfruit, the sweet fruit to the fore.
This doesn't have huge complexity, or cellaring potential, but that's not the point. This wins you over with its youthful charm and vibrancy and would be great in a restaurant environment.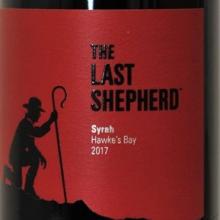 2017 The Last Shepherd Hawke's Bay SyrahPrice:
$22.99
Rating:
Excellent
Cracked black pepper, darker fruits, savoury notes, rather attractive. There's a little brash youthfulness at first, with powerful tannic grip but this melds and softens over time.
Power here, without obvious weight, the palate a delightful mix of juicy, dark fruits, wood smoke and hung game. Lots going on here, great appeal and crackingly good value.