Here in New Zealand there's no shortage of food. In fact, we are urged not to waste as much as we do, writes Charmian Smith.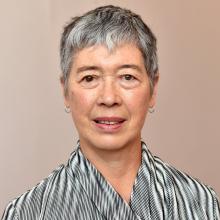 Most things we might want to eat are available, although some might be expensive. But what would it be like if our food supplies were disrupted because of some disaster, natural or human-induced?
I talked to Manahel Haroura and Waad Alsaid, two refugees from Syria who are now living in Dunedin, about how they managed when the war broke out.
Manahel, who has two teenage daughters and a 5-year old son, was living in Ghouta on the outskirts of Damascus with her husband's family when the war started.
Before that, all the food they wanted had been available in shops and markets and the family could eat what they liked. Local bakeries made the large Middle Eastern flatbreads that are eaten at every meal, and used as a scoop to pick up food from the plate. They would usually be bought fresh for every meal.
There were plenty of vegetables - eggplant of various types, zucchini, tomatoes, capsicum, cucumbers, sweet corn, beans, cabbage, cauliflower, carrots, leafy greens, parsley, mint and other herbs, and staples such as burghul, a cooked and dried cracked wheat with which they make tabbouleh, a favourite salad with lots of parsley, tomatoes, cucumber, olive oil and lemon juice. Meat was readily available for kebabs, kibbeh and stews.
However, once the war started everyone started to grow things - vegetables, maize, and wheat to make bread. People also preserved what they grew for winter, drying vegetables and making pickles like their grandmothers used to, she said.
Water had to come from wells as the tap supply was unreliable with damage from bombs and fighting, she said.
''It was difficult to get food when war started because a lot of men lost their jobs and there wasn't enough money to buy food. The food was still there but very expensive in some areas - not all areas. Some had everything and others had nothing.''
Ghouta, an area badly affected by the war, had very little. When food did arrive it was very expensive and limited. You might get half a kilogram of something, which was not enough for a family of five or six people. Little meat or dairy were available as it went to the cities where life went on more or less as normal, she said.
She and her family had to move four times in two years, then she lost her father and her husband was killed in one of the bombings. As a widow, life became very difficult. She chose to take her children to Lebanon where it was safer. There she lived with her sister-in-law whose husband had been arrested, she said.
''We don't know if he's still alive. He has been missing about six years.''
Her sister-in-law and her four children have stayed in Lebanon, hoping he is alive and will be freed some time.
However, although Lebanon was safer, food was expensive and jobs were hard to find. Manahel eventually found work sewing, taking her youngest child to work with her while her two daughters were at school.
If she could have proved she was a widow she might have been able to get more help from the charitable organisations, but she didn't have the necessary proof. Instead, when the United Nations asked if she'd like to come to New Zealand, she accepted the offer.
Waad, who lived with her husband and two daughters near her parents-in-law in a different area outside Damascus, said food became hard to find and expensive when the war started. They tried to store food, but their house was bombed and they lost everything.
''Everything around us was bombed - it was very dangerous for everyone, especially the girls. I saw fear in my daughters' eyes,'' she said.
They went to live with her husband's uncle but two years later soldiers made them move - they had to move nine times before they went to Lebanon.
Everyone was growing food wherever they could and they didn't go hungry like people in Ghouta but everything was very expensive. Traders were taking advantage of the shortages, she said.
In 2015 her brother-in-law was arrested. Her husband feared he would be next so they escaped to Lebanon.
''Living in Lebanon was very hard because everything was expensive and we had to rent a house. The problem was we couldn't find jobs and we didn't have permanent residency and didn't have the right to live there but we didn't have a choice. We couldn't go back to Syria.''
An IT teacher, she eventually found work as a secretary in a charitable organisation and her husband, an electrical engineer, worked, when funding was available, for a charity helping Syrian refugees, she said.
''My salary was 350 [Lebanese pounds] and the rent of my home was 300.''
While food was readily available in Lebanon, because of the expense they ate less than before. They couldn't afford meat or even to give their daughters milk all the time.
''We ate, bread, rice, vegetables. Sometimes a charity organisation gave us bread but sometimes we had to buy it,'' she said
The two women and their families now live next door to each other in Brockville, and with daughters of the same age have become firm friends.
After their traumatic experiences, it's no wonder they crave the comfort of eating the food they were used to at home, but it's not easy to find here, or is expensive, they say.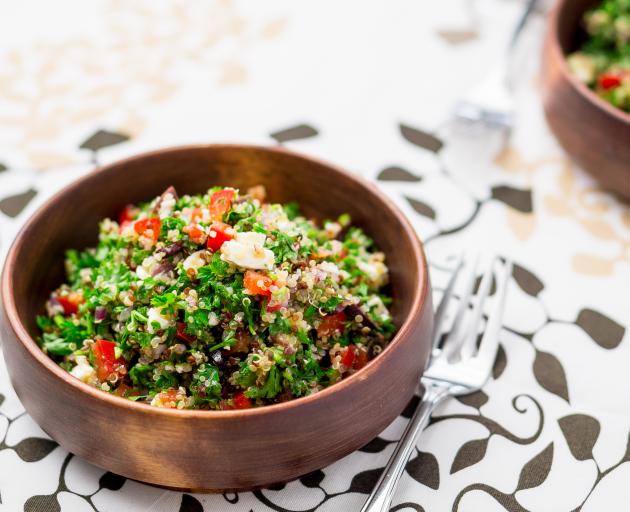 Their staple food, the large thin flatbreads, need specialist equipment to make and come from outside Dunedin. Manahel and Waad borrowed a saj, a large convex gas plate, and made bread for several families for a while, but had to return it. They aren't available here and are expensive to import, Manahel said.
Afife Harris, who helps the refugees and runs a Lebanese cuisine stall at the Otago Farmers Market, says it's different from the thicker pita bread we get here. You have to roll the dough very thinly, let it rest, then put it on a baking tray heated to 250degC which is hotter than most domestic ovens. Then it has to be turned over to cook on the other side.
Manahel and Waad say making bread is time-consuming and they have little time with their English studies and exams and looking after their families.
Parsley is only used as a garnish here so it's expensive to buy the large quantities they need to make tabbouleh. Manahel has tried growing it but Brockville is cold and the soil is not good on the state house section, she says.
Waad says her garden is full of insects which she hasn't been able to get rid of.
Another favourite is dolmades, vine leaves wrapped around a rice filling. Tinned vine leaves are expensive and Waad expressed surprise that people here throw away the leaves from their grape vines. She would love to have some.
When she first arrived she went to buy eggplants and saw the price, $5, but then realised it was $5 each, not a kg, she said with a sad laugh.
However they feel safe in New Zealand, like they used to do in Syria before the war, but it is difficult in an unfamiliar country with an unfamiliar language.
''Everything was different for us when we came here, the system, the weather, the language, everything. We have a big challenge to start a new life, but I forget everything when I see people smile and when they say 'hi' to me and speak to me,'' Waad said.