Artisan producer and third-year bachelor of culinary arts student Nicky Keith holds two principles dear in her approach to cooking: using sustainably produced local products and remembering her heritage.
To combine these passions, Keith started the Otago Preservation Pantry at the Otago Farmers Market in May this year.
Having learnt the craft of preserving in her youth, she wanted to produce delicious preserved products while still passing on a sense of community and respect for food in every jar, Keith said.
This week for Cooking 101, Keith demonstrates how to make a succulent pork roast meal that showcases not only her product, but also the fantastic local products at the Otago Farmers Market.
Today's dish features pork from Havoc Pork, fennel salt from Hammerhead Foods, walnuts from Willowbrook Orchard and red cabbage and potatoes from Brydone Growers Ltd.
Succulent pork roast
Serves 6-8
Ingredients
2.5 kg pork roast
60ml hoisin sauce
15g fennel salt
330ml of light beer
70ml olive oil
8 medium-sized potatoes
2 peeled onions
½ red cabbage
10 walnuts
30g butter
6 Otago Preservation Pantry balsamic pickled onions
Method

1. Preheat oven to 220degC. Score the skin of the pork in a crisscross pattern.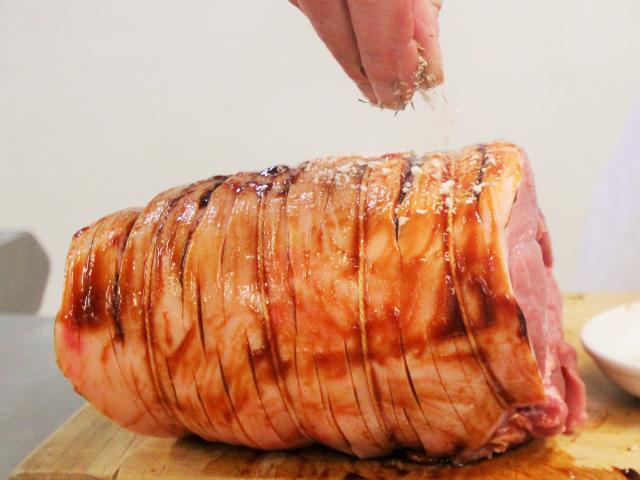 2. Rub the outer layer of the pork with a hoisin sauce, fennel salt and drizzle olive oil over the roast.
3. Peel the potatoes, then chop into large cubes. Cut the onion into sixths lengthwise and place in a roasting dish.
4. Pour the beer over the roast in the pan. It should cover ¼ of the meat.
5. Bake for 30 minutes at 220degC then reduce heat to 180degC for a further 1¼ hours.
6. While the roast is cooking, finely slice the red cabbage, wash and place aside for later. Slice the pickled onions into thin slices.
7. Once the meat is cooked, turn oven on to grill and cook till skin begins to crackle. Take meat out of oven and let it rest for 10 minutes. You can test if the pork is cooked by inserting a knife into the meat. If the juices run clear then the meat is cooked.
8. While the meat is resting, prepare the warm cabbage slaw. Gently fry the walnut pieces in a little butter. Cook for one minute and add the red cabbage and cook for a further one minute. Add the sliced pickled onions and gently fold through.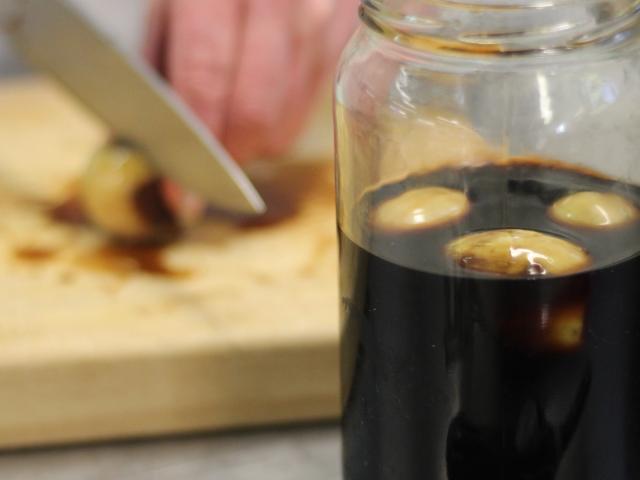 9. Reduce the remaining pan juices from the roast on an element to make a gravy. Carve the meat and serve with the potatoes and slaw.
Tip: For something different, Nicky also recommends serving roast pork with her pickled crab apples as a delicious alternative to the traditional apple sauce.
If you would like to request a particular technique we haven't already shown, please let us know.
Write to Cooking 101, Editorial Features, Otago Daily Times, PO Box 181, Dunedin or email odt.features@odt.co.nz with cooking 101 in the subject line.
To check earlier Cooking 101 columns visit: www.odt.co.nz and search for ''cooking 101''. More information on cooking from Otago Polytechnic can be found on www.otagocookeryl4.blogspot.com