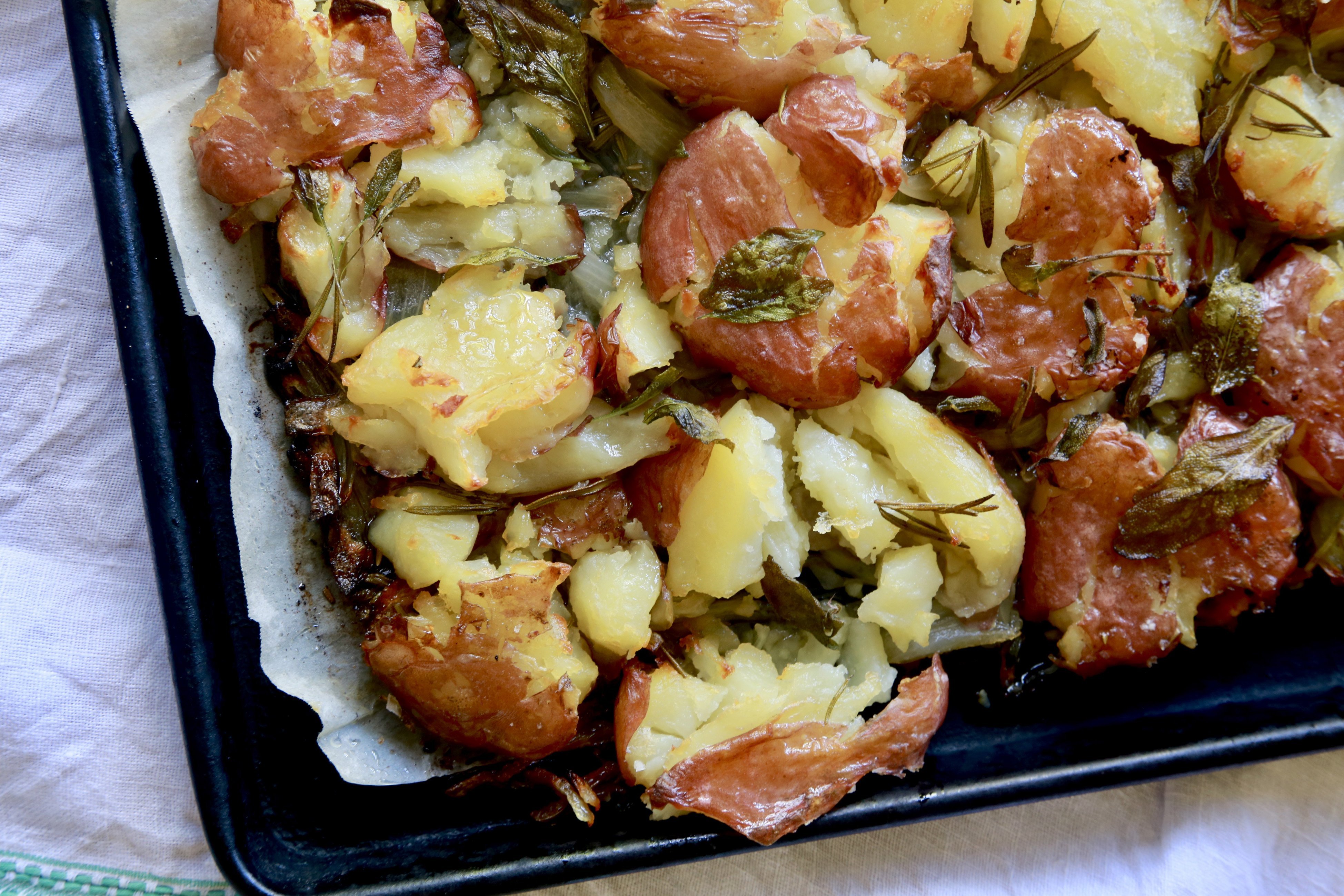 This is a fantastic way to cook the potatoes for Christmas. You can have them prepared beforehand and finish them off on the day. 
Adding the sage and onions gives the potatoes a great flavour and they would work beautifully alongside a turkey or ham and also with the barbecue. 
Serves 5
1kg jersey benne or red king new season potatoes, scrubbed
2 red onions, sliced thinly
4 cloves garlic, smashed
12 sage leaves
olive oil
sea salt flakes and cracked black pepper
Method
Place the potatoes in a large pot, cover with cold water and a little salt and bring to a gentle boil.
Cook them until just tender (about 20 minutes). Drain and cool slightly.
Heat your oven to 200degC.
Line a roasting tray with baking paper and drizzle generously with oil.
Scatter over the onions and garlic. Season lightly with salt and pepper.
Flatten the potatoes either with the back of your hand or the base of a small pot. You want the potatoes to flatten but to stay in one piece. The idea is that when roasted the edges will crisp up.
Season the potatoes and drizzle over a little more oil.
Roast for 30 minutes or until the potatoes have crisped up and the onions have softened and started to caramelise.
Add the sage leaves and gently coat them in the onion-flavoured oil. Continue cooking for another 10 minutes so the sage leaves turn brittle and crisp.
Enjoy immediately.