When yams are combined with enhancing ingredients, you have not only a delicious warming salad but also a highly nutritious one, says Alison Lambert.
Warm yam, onion and winter leaf salad
Serves 4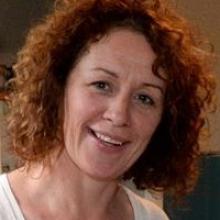 Ingredients
500g yams, washed and cut in half if large
2 brown onions, peeled and cut into thick rounds
3 Tbsp extra virgin rapeseed or olive oil
1 Tbsp white wine vinegar
1/2 tsp raw honey
50g good quality sheep feta
100g kale leaves
100g spinach leaves
Sea salt flakes
Cracked black pepper
Method
Preheat the oven 180degC.
Line a baking tray with greaseproof paper.
Spread the yams and onion rounds evenly over the baking tray, drizzle over 1 Tbsp of oil and season lightly with salt and pepper.
Roast until golden and tender (30-35 minutes)
While the yams are roasting, prepare the remaining ingredients. Pick over the kale and spinach leaves and place in a large bowl.
Make the dressing by combining the remaining oil, vinegar, honey and a pinch of salt. Whisk to combine.
Add the hot cooked yams and onions to the leaves, drizzle over the dressing and toss gently to combine. Crumble over the feta and toss lightly.
Serve at once.
Alison Lambert is one of the demonstrators at the Otago Farmers Market in Dunedin on Saturday mornings.
tasteofmylife.com