Developing a blue cheese can be a complicated process involving science as well as experimentation and tasting. Charmian Smith talks to Simon Berry and Chris Moran of Whitestone Cheese about their different blues.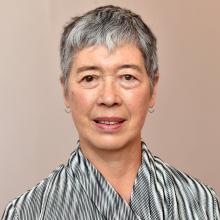 Blue cheese depends on Penicillium roqueforti, a blue mould named after Roquefort in southwest France, famous for its blue cheese made from ewe's milk and matured in limestone caves.
''I've been to the caves and heard the story that a shepherd came along and left his cheese sandwich in the cave,'' Whitestone Cheese managing director Simon Berry said.
When the shepherd returned, the cheese had grown a blue mould, but apparently it was delicious.
Berry and Whitestone cheesemaker Chris Moran wanted to find a wild local strain of Penicillium roqueforti to make a special cheese unique to their region and spent about six months swabbing North Otago limestone caves.
They had been told it could not be done, that you could not find a mould out in the environment and put it into a cheese, Moran said.
''Then we learned that blue mould came from the rye bread, not from the caves.''
Freshly made cheese containing the blue culture is pierced with needles and the resulting holes allow oxygen to penetrate the tiny spaces in the curd and the blue mould to grow, but it is the strain of mould and other cheesemaking techniques that give the particular flavour and texture.
Over the years, the innovative, family-owned cheesemaking company in Oamaru has developed three different roqueforti moulds for their blue cheeses. Its much-awarded Windsor Blue originated more than 20 years ago.
They wanted their own style rather than one made with an off-the-shelf blue mould, Berry said.
Blue moulds vary every time they replicate, so they worked with microbiologists to develop their own strain from an existing one.
They tried six different ones in cheese and one had a sweet finish. That became the master strain for Windsor Blue.
''It's unique internationally. There's no-one else that has it. That's why Windsor Blue when we enter it in international competitions stands on its own two feet because it has a sweet finish that other blue cheeses don't have,'' Berry said.
Although the strain of mould was hard to protect commercially, other cheesemaking techniques gave it special properties and flavours, he said.
About six months after they gave up trying to find a local blue strain in nearby limestone caves, a sample turned up at Plant Diagnostics in Christchurch which had processed their swabs.
It came from a biodynamic bale of oats and hay grown in Pareora, south of Timaru, and transported to Shenley Station near Fairlie for winter feed. But when the farmer opened it and found the mould, he worried it might poison his stock so he had it tested.
''It came back clear for toxicity and positive for a Penicillium roqueforti so he was very pleased he could feed it to the herd.
''It smelled sweet and he realised that he'd seen it from time to time in hay.
''Because he was farming biodynamically that hay had never been exposed to pesticides. So we are not sure whether it was seeded at Pareora or seeded in the transport — it's a mystery. But the mould is naturally occurring, it is ubiquitous, it is everywhere.'' Berry said.
They named the mould 45 South and checked it was not toxic to humans and would not have adverse effects when it came into contact with the Windsor Blue mould.
''They can fight and create toxins, so we had to introduce it to Windsor Blue in a petri dish and that came back clear. They could co-habitate,'' he said.
Moran said that, unlike the slow-growing Windsor Blue mould, the new 45 South was rampant.
Luckily, the white mould they use for camembert and brie was stronger than the blue and by washing the new blue cheese in white mould to form a rind, it restricted the blue mould to the core, he said.
''With Shenley Station we wanted to create a simple cheese to exhibit the flavours of the mould rather than trying to create something complex,'' Berry added.
''That was the thought process — just a very simple blue vein cheese, nothing too special about it, no extended maturation, just whole North Otago milk and the Shenley Station mould.''