I have been bouncing around with all manner of wine styles recently, and have possibly neglected the grape variety that has made us famous the world over - sauvignon blanc - so today I will rectify that situation.
As the trickle of 2018 new releases on to the market becomes a flood, I'm reminded of an adage from my early wine-drinking days; that you should drink all the current vintage sav blanc by the time the new vintage is released - i.e. they are better fresh.
That isn't true nowadays, with screw caps having a great deal to do with that, and many wine-makers actively targeting later releases.
Enjoy!
2017 Loveblock Marlborough Sauvignon Blanc
Price: $22
Rating: Very good
A combo of zesty, fresh notes aligned with sweeter tropical fruit, lemon and smoke influences. Green capsicum and lemon lead the brightly crisp bone-dry palate, which fattens up and builds in weight with aeration. 
Plays in an appealingly tangy sweet and sour spectrum with a nicely herb-accented close.
2017 Framingham Sauvignon Blanc
Price: $25
Rating: Excellent
Bold nose leads with cut grass and capsicum, evolving to citrus, sweat and tropical fruits.  Supple, rounded and creamy palate, the herbs and citrus zest joined by ripe gooseberry before red apple and herbaceous nose bring up the finish.
Nice balance and lots of interest here that entices you back for more.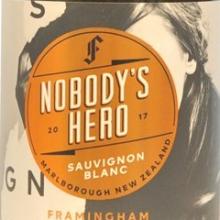 2017 Framingham Nobody's Hero Sauvignon Blanc
Price: $19.99
Rating: Very good
Subtle yet attractively perfumed nose. The palate offers wet stones, lemon/ lime before the sweet, yet tangy sweet gooseberry asserts itself. Quite a minerally style with crushed herbs and a saline, seashell note on the close. This doesn't shout from the rooftops, but is deceptively alluring and grows in the glass.
This would make a great food choice.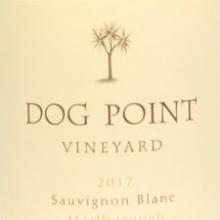 2017 Dog Point Sauvignon Blanc
Price: $27
Rating: Excellent
Funky at first, with struck match overlaid on wild herb and passionfruit. Powerfully zesty, a suggestion of spritz, the grassy, herbaceous notes provide a tangy counterpoint to the sweet fruit. Intensity and depth here adding a citrusy floral note while a fruit pith element adds to the texture. 
Lip-smackingly juicy.
2017 Greywacke Sauvignon Blanc
Price: $27
Rating: Excellent
Sweetly fragrant nose with lemon balm and tropical fruits, grilled pineapple with time. Richly textural palate, obvious intensity, mixing riper-spectrum pear and pineapple with more typical zesty gooseberry and citrus, offering real refreshment.
A little chalky chewiness adds grip while the wine flows to a deliciously long finish.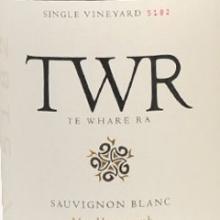 2015 Te Whare Ra Sauvignon Blanc
Price: $35
Rating: Excellent to outstanding
Perfumed nose with flower blossom, lemon verbena, hints of tropical fruits and sour cream: a different expression of sav blanc. Creamy and supple palate that has a softness at first and gentle flow through the mouth but quickly builds real zestiness; melding spice and fruit jube with the grassy/ herbal elements on the long finish, Quiet power yet finesse.
Delicious.