I have been in catch-up mode recently, trying to publish reviews for wines that I've tasted a while back, but which I haven't had enough space in my column for.
In a perfect world, I try to be timely with my reviews as wines can sell out and vintages change. In the real world, I can be fallible and sometimes just don't quite manage to keep up.
Apologies for my failings, and if some of these do pique your interest, I hope that you are able to hunt them down, as one or two may now be harder to find! Good luck.
2017 Kahurangi Estate Mt Arthur Reserve Nelson riesling
Price: $22.95
Rating: Very good to excellent
Honey, beeswax, Rose's lime,
this gives an impression of
sweetness. Lemon and
grapefruit flavours mix with
dry honey, citrus peel/pith
and a minerally, stony core,
and relatively dry. Quite a
mouthful, intensely
flavoured with a saline
edge to the close. Shows
its racy side as it opens
moving between
grapefruit, lemon and lime.
2018 Aurum dry riesling
Price: $28
Rating: Very good to excellent
Fruit pith, dry honey, lemon
curd lead. Creaminess to the
dry palate yet an
undercurrent of sweetness,
lemony citrus coursing
through the wine, initially an
intriguing smoky peat note
with a minerally/steely
note on the finish. This
opens up deliciously,
honeyed notes growing
as the palate grows in
intensity with a long,
crisp, citrusy finish.
2020 Little Domett Estate Waitaki Valley Single Vineyard Black Label dry riesling
Price: $23.50
Rating: Very good
A musky hint, apple, dry
honey, mandarin. Quite fat
and rich on entry, the
flavours echoing the nose,
developing apricot and
citrus peel nuances on the
close. Initially I'm missing
the raciness, though a hint
of fruit pith-like chewiness
adds to the texture. The
acidity more evident with
aeration, starting to show
some good drive and
flavour depth.
2020 Little Domett Estate Waitaki Valley Single Vineyard White Label medium riesling
Price: $23.50
Rating: Very good to
excellent
Preserved citrus, apple,
flower blossom, dried
mango. Again; fatness and
weight, leading with spiced
apple and honey while a
racy core of acidity brings
a lip-smacking quality to
this. Feels more off-dry
than medium, being more
about the textural richness
than the sweetness. The
balance works nicely,
closing with apple, honey
and dried fruits.
2019 Scout Glasnevin Waipara riesling
Price: $25
Rating: Excellent to
outstanding
Beguiling nose. Sherbet,
musk, lime, dry honey,
beeswax with aeration. The
silky, creamy palate offers
chamomile, dried herb,
honey & musk; later
mandarin and toffee apple.
Supple on the front palate,
growing in depth and
richness with nicely
balanced acidity. The
raciness builds as the
acidity reveals itself more
with time. Refreshing, a
cracking wine.
2020 Hawkshead Central Otago  riesling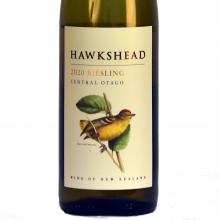 Price: $29
Rating: Excellent
Hints of rose petal/rose water
lead, shifting to red apple,
white flowers and a floral
(attractively) soapy nuance.
Ripe red apple, some cooked
apple too, picking up hints of
citrus and honey on the
nicely textural and relatively
dry palate. With aeration
there's a crisp,
crunchiness emphasising
its youthful side, honeyed
notes neatly balanced by
acidity.