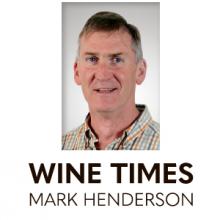 I've commented before that even though I taste wines blind, I do know the wines I'm tasting; just not in which order. That can lead to expectations as to their quality, which I attempt to dispel.
I had no particular preconceptions with today's trio of couplets: two roses, two sav blancs and two zero-alcohol wines, yet it proved to be a fascinating exercise in the stylistic differences between wineries and vintages, along with a fresh look at the growing zero/low-alcohol category. It's what keeps me excited about wine.
2021 Te Kano Central Otago Rose
Price
RRP $28
Rating
Very good to excellent
Attractive nose,
strawberry, wine
gums, bready/yeasty
notes, florality, an
undercurrent of
confectionery. Fruit
sweetness leads the
palate yet this closes
relatively dry. A tangy
fruit jube quality, a
basket of summer
berries, supple and
mouthfilling with lots
of appeal. Develops a
tingly lip-smacking
zestiness on the
finish that hits the
refreshment button.
2020 Dunstan Road Central Otago Pinot Noir Rose
Price
Cellar Door $25
Rating 
Very good to excellent
Begins with an
intriguing "sweaty"
note, shifting to
smoke, stony/gravelly
characters and
growing florality. A
creamy richness
frames spiced
berryfruit/fruit pastille
with hints of
strawberry and wet
stones. Lovely
brightness and
balance with excellent
length. Shows some
nice complexity rather
than being a fruit
bomb.
(Website under refurbishment)
2021 Main Divide North Canterbury Sauvignon Blanc
Price
RRP $20.99
Rating
Excellent
Pungent, the nose
leaps from the glass
with cut grass, nettles,
green capsicum and
greengage plum like
sweet fruit. Quite fat
and rich palate,
showing a riper fruit
spectrum, greengage
again, ripe gooseberry
and tropical hints with
a skiff of honey
developing on the
finish. Nicely rounded
and together. Hits all
the right buttons for
the sav blanc drinker.
2020 Carrick Bannockburn Sauvignon Blanc
Price
RRP $28
Rating
Very good to excellent
Combines a wisp of
funk with steely/
stony nuances,
growing sweet fruit
and anise, a
honeyed note with
time. A distinct
tanginess to the
palate, spices,
preserved lemon,
green herbs, the
warmth of the sun.
The palate shifts to a
more crunchy
mouthfeel, racy and
zesty. Appeal in a
different register.
NV Giesen 0% New Zealand Riesling
Price
$17.99
Rating
Excellent
Initially, subtle but
attractive nose,
preserved lemon, bread
dough dry honey and
apple, fleshing out
nicely with aeration.
Good body and depth
of flavour, leading with
citrus and honey,
spiced apple coming
through on the finish.
Off dry to medium, no
mistaking the grape
variety, plenty of flavour
with good carry on the
finish. The best zero/
low-alc wine I've seen.
NV Giesen 0% New Zealand Merlot
Price
$17.99
Rating
Good
Wood smoke,
Vegemite on burnt
toast, sweet fruit
lurking. That
pronounced smoky
character persists,
herbal notes, with a
sense of licking iron.
A tartness at first, but
then the jammy fruit
sweetness makes its
presence felt,
reminiscent of grape
juice. I personally find
that smoky/burnt
toast character too
intrusive, others will
be more forgiving.