Sitting down to a line-up of Central Otago pinot noirs always brings a smile to my face - there's a little bit of the catching up with an old friend sort of feeling about it for me.
Today's group involved both renewing old friendships and making new ones. In the former, tasting new releases of wines I have some history with, while in the latter, having the opportunity to try wines that I haven't tasted before, but hope to get to know better.
I had a lot of fun interacting with these friends - old and new - I hope you will too.

2015 Doctors Flat Pinot Noir
Price: $49.99
Rating: Outstanding
Tilled earth, wild herbs and perfumed red fruits. Powerful palate led by spices, earthy and savoury elements. The fruit is here, but beautifully melded into the wine, with chewy tannins a backdrop. This doesn't shout from the rooftops, but wins you over with its poise, balance, complexity and wonderful finish.
Liking this more as time goes on.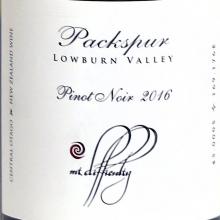 2016 Mt Difficulty Packspur Lowburn Valley Pinot Noir
Price: $75
Rating: Excellent
Smoke, beef stock and savoury notes drive the almost European nose. A red fruited top note leads to the darker, plummy/ cherry fruits underneath.
Richness here, touches of lead pencil and earth, initially powerful, chewy tannins, but the wine becomes more supple as the savoury elements are joined by a real zestiness on the long, delightful finish.
2015 Domaine Rewa Central Otago Pinot Noir
Price: $39
Rating: Very good to excellent
Warm leather and wood polish, a cherry fruited backdrop and beetroot notes. Big, powerfully structured wine nodding to Europe, highlighting the savoury and spice notes with hints of leather, the tannins engaging in combat. Powerful, earthy with a cool wellspring running through it as the perfume grows.
This cries out to go with food.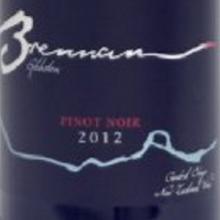 2012 Brennan Gibbston Pinot Noir
Price: $70 (cellar door)
Rating: Excellent to outstanding
Some secondary nuances here, earthy/woodsy and spicy. The rich fruits lead the way on the palate before the tilled earth, leather sofa and savoury elements hold court, a little chewiness to the tannins though mostly resolved, with a crunchy, tangy note to the acidity that lends brightness.
Showing lovely complexity and wearing its maturity with grace.
2016 Mount Michael Mountaineer Central Otago Pinot Noir
Price: $29
Rating: Excellent
Plum and wild thyme lead the nose, back by savoury notes and some oak char. Dark cherry joins the plum on the palate, with hints of lead pencil and earth, a wild thyme note coursing through the wine.
Starts off supple on entry before some powerful chewy tannins appear, giving a smoky, brooding feel, but this builds nicely, unfurling to a juicily spicy close.
2015 Archangel Central Otago Pinot Noir
Price: $37
Rating: Excellent to outstanding
Gorgeous nose that draws you in: dark fruits, smoke, earth and wild herb. The palate shows sweet, lifted fruit; more red fruits and berries, some darker fruits with pencil lead. A real brightness and energy to this, nicely chewy and salivatory, leaving the mouth fresh. Time brings a delightful savoury and herb tinged note that melds into the wine.
Delicious.