Today's Pinot Noir were assembled over a number of tasting flights, but are compiled together for clarity, and reinforce my belief that 2017 will be ranked as one of the great vintages.
A constant thread through the Otago 2017 Pinots has been the structure. While the term may sound flippant, these are ''serious'' wines, crafted with intent for future development, yet with so many also having delicious immediacy. It's a good time to be a Pinot lover!
2017 Valli Waitaki Vineyard Pinot Noir
Price: $69.99
Rating: Excellent to outstanding
There's an alluring perfume and elegance, scents that evoke an autumnal feel. A silky entry with real delicacy, the red fruits and savoury notes wrapped in a bed of brambles. Not at all flashy or showy, this creeps up on you as it builds quietly in weight and poise, the fresh acidity keeping this lively.
An attractive herbaceous note hangs on the long close.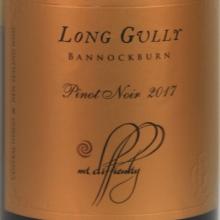 2017 Mt Difficulty Single Vineyard Long Gully Bannockburn Pinot Noir
Price: $110
Rating: Very good to excellent
Powerful nose of smoke, dark fruits, wild herbs, dustiness with a sweet fruit lift akin to dried strawberry. Powerful and chewy palate, a little more primal with some confectionery/ dried fruits at first before this builds and fleshes out. Nice flow through the mouth becoming more savoury, with a hint of blueberry on the close. 
Just a little shorter on the finish.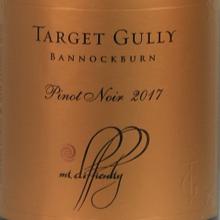 2017 Mt Difficulty Single Vineyard Target Gully Bannockburn Pinot Noir
Price: $110
Rating: Excellent to outstanding
A little wildness, wild herbs, dustiness, rich fruit. Tightly bound and youthfully brash palate wrapped round a deep core of darker fruits and powerful tannins. While firm, this teases you with glimpses of its charms, slowly developing sumptuousness as the fruit builds, adding savoury and lead pencil nuances.
Desperately crying out for bottle age, but the elements are there.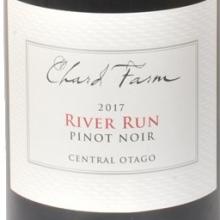 2017 Chard Farm River Run Central Otago Pinot Noir
Price: $35
Rating: Very good to excellent
Subtle but attractive nose that grows in the glass, becoming perfumed and floral with hints of lavender. A touch of confectionery is tempered by bright acidity and a juicy, cranberry-like crunchiness. 
A savoury edge builds as do pencil shavings, adding to the flavour nuances, with the wine retaining that brightness and vibrancy to the last drop.
2017 Kuru Kuru Central Otago Pinot Noir
Price: $40
Rating: Excellent
A whisper of wildness and funk at first, hard candy, moving to darker raspberry notes and wild herbs; tilled earth and oak scents following. Noticeable tannic grip, bigger boned, chewy and intense with plum, dark cherry and a tangy, zestiness. This becomes more sumptuous as it evolves and opens up, adding hints of blueberry and spice.
Potential here.
2017 Domain Road Bannockburn Pinot Noir
Price: $40
Rating: Very good
Bright and fragrant nose with dark cherry, raspberry, smoke, bacon and oak char. The palate is tighter and less expressive than the nose suggests adding lead pencil and cool, cranberry notes with mouth puckering tannins. Aeration allows this to build and open up, but for now it is showing its grippy, structured side.
Time should build on the promise shown by the nose.
2017 Burn Cottage Burn Cottage Vineyard Central Otago Pinot Noir
Price: $70
Rating: Outstanding
Wonderfully floral nose draws you in: a mix of dark fruits, some red fruits, wild herbs and savoury nuances, becoming violetty with time. Silky, textural, the palate follows the nose adding slatey, stony minerality and tannic chewiness. Deceptive power to this; richness yet beautiful balance and complexity with a fabulously long finish.
Compelling stuff.
2017 Burn Cottage Valli Vineyard Gibbston Pinot Noir
Price: $70
Rating: Excellent to outstanding
A sweeter lift to the fruit moving from raspberry to mixed/wild berries, wet stone and fragrant florality. A cool wellspring courses through the complex palate with wild herb, blueberry, blackberry, red fruits and spice all evident. A fresh brightness with schisty minerality and salinity, excellent tannic structure and a very long, dry finish.
Potential yet also immediate appeal.