As our quarantine-free air corridors to Australia open, money will be spent on goods and services in both countries: a lifeline for a number of businesses.
Airport duty free stores have been a casualty of the reduction in flights.
This has resulted in products that were duty free exclusives being re-directed to ''normal retail''.
I've seen several ports (particularly 1-litre bottles).
Today's Church Road offerings are in the same category. Previously only available in duty free, the range can now be found on retail shelves.
2017 Church Road 1 Single Vineyard Gimblett Gravels syrah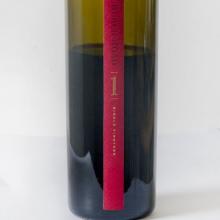 Price: $90
Rating: Excellent
Blueberry, darker fruits, wood
smoke, stony, brooding,
pepper & fruit jube with time.
Muscular, dense and silky
palate, dark fruits, spices
and gripping tannins adding
to the mix with the oak
influence noticeable. A
monolithic quality at first,
but this really comes
together with aeration
developing lovely
integration and winning
generosity. A big
improver that needs time.
2018 Mills Reef Hawke's Bay Reserve syrah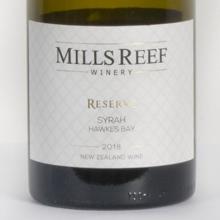 Price: $24.95
Rating: Excellent
Starts with some funkiness,
shifting to mixed red & dark
fruits, hints of pepper and a
toasty, charry note. A vein
of coolness runs through
this, and the complexity is
less about the fruit than
the spice & savoury
notes with a wisp of old
leather. Medium bodied,
developing more
textural chewiness, a
little warm glow on the
juicy, crunchy close.
VFM here.
2016 Church Road 1 Single Vineyard Gimblett Gravels merlot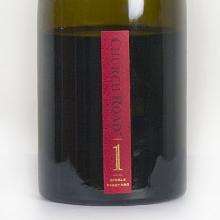 Price: $90
Rating: Excellent to
outstanding
Richly fruited nose, liqueur
fruits, blueberry, saddle
leather, a ''brown paper'' note,
fragrance growing. Fat &
rich, blueberry, milk
chocolate and spices lead
before the tannins surge in.
Fills the mouth, a dense,
brooding wine adding char
and a wisp of dried herb on
the long finish. Aeration
adds blackberry & balsam
to the nose. A lot of
ingredient, in search of a
slab of meat.
2018 Church Road 1 Single Vineyard Redstone cabernet sauvignon
Price: $90
Rating: Excellent
Charry, spicy fragrance, plum
& darker fruits, perfume,
tilled earth/humus later.
Noticeably sweetly fruited
palate, a wisp of
confectionery, plums and
spice, tea lea, the tannins
adding chewiness. I feel
like there is more to give
here, but for now, it's a
little closed. Develops an
attractive crunchiness &
freshness, with the tannins
more obvious. Glimpses of
what it could become.
2019 Villa Maria Earth Garden Organic Hawke's Bay merlot cabernet
Price: $24.99
Rating: Very good to
excellent
Warmly inviting nose with
spice, milk chocolate,
tobacco and herb tinges.
Supple, rounded with
some grainy tannins
adding to the textural
interest on the medium-
weight palate. Plum and
herb notes and sweet fruit
lift that hangs in the
mouth. Cassis and leaf
notes build on the nose as
this opens in the glass;
marvellous drinkability.
2019 Trinity Hill Gimblett Gravels tempranillo
Price: $24.95
Rating: Excellent to
outstanding
Voluptuous nose with pepper
& spice, red fruits and a hint
of cedary oak. The fruit and
the tannins are doing a little
dance in the mouth; in its
youth the tannins are
winning but there's tons
of fruit depth here
waiting to blossom.
Darker fruits, brooding,
amazing structure
underpinning this and all
in all, a powerfully
engaging wine, built for
the future.