Inspired by the Greek god of wind (and their 1965 Mk III Zephyr), Zephyr Wines is very much a family business. The first vines were planted in 1988, and it is now moving to Bio-Gro certified organic.
I recently tasted with winemaker and international wine judge Ben Glover, who for many years crafted the Zephyr wines alongside his roles with a number of major producers. They are members of the Appellation Marlborough group and part owners of the old Seresin winery; renamed The Coterie, which is a hub for premium contract winemaking.
Built on delicacy rather than bombast, cerebral rather than attention seeking, these are wines worth seeking out.
2020 Mk 1 Zephyr Rose
Price:  RRP $31.99
Rating: Very Good to Excellent
Comes off an old
2ha organic
vineyard block
originally planted by
Michael Seresin with
some older clones.
Watermelon, leaf,
dried raspberry,
bright acidity, nicely
mouthfilling. Made
in a crisp, zesty, dry
style, it hits the spot
for its refreshment
factor and should be
equally at home
accompanying food.
2019 Zephyr Riesling
Price RRP $27.99
Rating Excellent
Attractive nose of
citrus pith, hints of
lime, white flowers
and florality, a wisp
of spice, too.
Textural entry, then
real tanginess as the
acidity rushes to
greet you. Crunchy
apple, citrus, almost
musk, this is racy
and vibrant finishing
dry. A lovely
example of a dry
Riesling, refreshing
the palate.
2020 Zephyr Sauvignon Blanc
Price RRP $23.99
Rating Excellent
Certified organic,
single vineyard.
Fragrant nose,
perfume, lemongrass
guava, leaf, a saline
influence.
Mouthwatering palate
that sets the salivary
glands going, bright,
fresh, crushed herbs,
salinity again/mineral
salts, citrus
elements, delicacy.
Brings some different
cards to the table and
plays its hand well.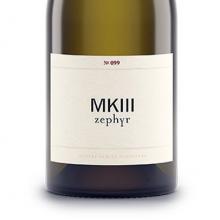 2020 Zephyr Mk III (Sauvignon Blanc)
Price  RRP $31.99
Rating  Excellent to Outstanding
First vintage in
2013. Hand picked.
Straw, quince, Ben
speaks of yellow
fruits, a wild & funky
nuance. Texturally
rich with stalk and
melon and more
about texture than
bold fruit
expression.
Fabulous length with
herb and pear notes
hanging on the
palate. Focus and
poise, allowing a
different side to Sav
Blanc to shine.
www.zephyrwine.com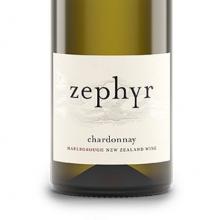 2019 Zephyr Chardonnay
Price  RRP $31.99
Rating  Excellent to Outstanding
A gentle
savouriness frames
the nose, with white
peach, spices,
oatmeal/bran biscuit
and a hint of funk.
The palate continues
that line, a savoury
underlay mixing with
a flinty quality.
Cracking balance
and poise here,
vibrancy and
complexity,
incredibly moreish
with a long close.
2018 Zephyr Noble Riesling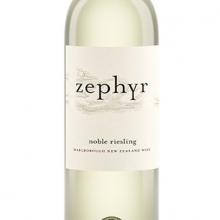 Price  RRP $31.99 375ml
Rating  Excellent to Outstanding
First release since the
2009. Aromas of
burnt citrus,
beeswax, orange
peel, musk, spices.
Delightfully lush with
180gm rs yet neatly
manages the
balancing act of
depth of flavour and
interest without being
overwhelming,
appearing drier than
you might think. Still
distinctly Riesling,
with lovely sugar/acid
interplay. Delectable.