A friend with a penchant for French rose texted me triumphantly in the final days of October to report that he had (finally) been able to enjoy a glass of rose on the deck - spring winds and erratic weather had scuttled his plans prior to that.
While rose sells year round, I'm still a bit "old school" in my habits.
For me, the combination of warmth, fresh air and the sun caressing the hilltops in a cloudless sky at the end of a busy day begins to tickle the urge for a glass of chilled rose.
I hope that some of the following might help to tickle that urge for you.
2019 Aurum
Organic pinot gris rose
Price: $28
Rating: Excellent
Peachy onion skin hue. 
Savoury notes lead with 
nectarine and stonefruit, a 
hint of yeasty Marmite later. 
Delightfully creamy texture, 
a burst of fruit, stonefruit, 
red apple, pear with time. 
Generously flavoured, 
with richness and depth 
to the fruit. A full-bodied 
Rose in the slot for 
summer drinking, while 
its power will readily 
complement food.
2020 Durvillea
Marlborough rose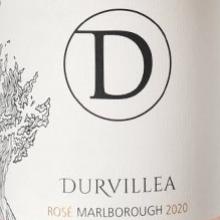 Price: $20
Rating: Very good to excellent
Pale, peachy pink hue. 
 Attractive fragrance with 
strawberries and cream. Dried 
strawberry, pink grapefruit, 
gum and musk are joined on 
the palate by a wisp of 
savouriness. Builds 
surprising power and 
richness, a sour cherry/
cranberry nuance 
providing a counter to the 
sweet fruit. An apricot 
kernel bittersweet note 
adds to the lip-smacking 
close.
2020 The Vegan Wine 
Project
South Australian rose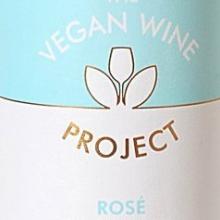 Price: $18-$19
Rating: Excellent
Onion skin shade. Subtle at 
first, but quickly sees sweet 
fragrance, fruit sherbet, 
strawberry and rhubarb 
crumble notes build. Drier 
than the nose might 
suggest, the cool and 
racy palate highlighting 
strawberry, rockmelon 
and green herb hints. 
Refreshing interplay 
between the growing 
sweet fruit and tangy 
acidity. Appealing style 
with lovely crispness.
2020 Jules Taylor
The Jules Rose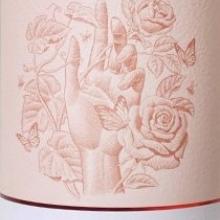 Price: $24.99
Rating: Very good to excellent
Pale rose petal shade. Spicy, 
smoker's lolly, turkish delight, 
red berries. A touch of 
sweetness leads, mixed 
summer berries and cream 
followed by a toffee apple 
hint. Nice flavour weight 
and integration, a subtle 
hint of sweetness, while 
still fresh, juicy and crisp 
with a relatively dry finish. 
I can see a lot of consumer 
appeal here. 
2020 Otuwhero Estate
Hawke's Bay rose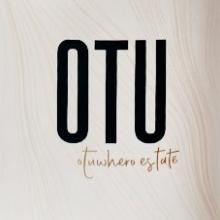 Price: $19.95
Rating: Very good to
excellent
Rose with a copper tinge. 
Savoury at first, sweeter 
fragrance growing, rose 
petal, a wisp of gooseberry. 
Crunchy and bright in the 
mouth, sweeter fruits 
hinting at summer 
berries, a little lavender, 
This builds nicely with 
aeration, showing a 
touch more sweetness, 
yet finishing relatively dry 
and crisp. Very easy 
drinking.
2019 Invivo
SJP Sud de
France rose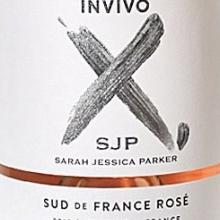 Price: $19.99
Rating: Excellent
Invivo's collaboration with 
Sarah Jessica Parker. Palest 
onion skin hue. Beguiling 
nose, umami and earth 
hints shifting to cream, 
stonefruit and spices. 
Really tangy, crisp 
palate, racy acidity 
driving this. Ripe yet not 
sweet with mandarin/
pink grapefruit notes. 
Mouthwatering close. 
High on the refreshment 
factor and a great food 
choice.
2019 Saint Clair
Pinot gris rose
Price: $20
Rating: Excellent
Peachy onion skin hue. 
Intriguing nose, herbs and 
river stones at first, moving to 
ripe peach, spices and 
perfume. After the delicacy 
of the nose, there's a burst 
of flavour on the palate with 
stonefruits, musk, Wine 
Gums and boiled sweets 
with zesty acidity keeping 
this fresh and crisp. A juicy, 
long, lip-smacking finish. 
Drinking superbly now.
2019 Ngatarawa 
Glazebrook
Black Label
Hawke's Bay rose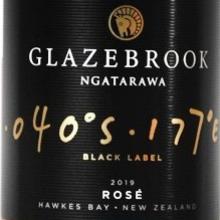 Price: $25
Rating: Very good
Orange/onion skin hue. 
Smoke, wildness, tilled 
earth spices. Brooding palate 
with power and weight, the 
berryfruit notes growing as 
it opens up. A quinine like 
bittersweet element brings 
things to a zesty close. With 
its powerful build, this would 
complement richer summer 
foods: a nice foil to a BBQ 
perhaps?