Inflation is very much in the news currently, but I also ponder ''score inflation'' with ever more wine scoring compressed into a 90-100-point band, along with a perception by some consumers that if a wine scores less than that it must be awful.
Not so of course.
I must admit that I can be a miserable scorer, so a string of very high marks in recent weeks had me assessing my own practice.
I came back to the idea that if you really think something is good, then don't sit on the fence!
I hope that you enjoy today's selection too.

2019 Burn Cottage Moonlight Race Central Otago Pinot Noir
Price RRP $49,99
Rating: Excellent to outstanding
Deep, concentrated
nose, dusty stones,
ripe fruits, raspberry,
wild herbs, savoury
notes in the
background. Initially
shows its tighter,
structured, youthful
side, while spicy,
savoury elements
meld with the fruit.
Develops real vibrancy
as it opens up, bright,
fragrant and a super,
long, dry close.
Already approachable
but potential too.
2016 Tatty Bogler Waitaki Valley Pinot Noir
Price RRP $45
Rating: Excellent
Colour showing
development. Nicely
expressive nose, also
showing age with
beetroot, rhubarb, red
fruits, savoury and
herb notes, growing
perfume. Velvety, nice
integration, mixing
aged notes with sweet
fruit, freshness and
zest, adding hints of
tar and lead pencil as it
opens. A lot to enjoy,
already in a fine place
to drink, yet I suspect
with time ahead too.

2019 Te Kano Central Otago Pinot Noir
Price RRP $49.50
Rating: Excellent to outstanding
Beguiling nose, spices,
perfume, violets, mixed
fruits, dried herbs,
refined oak. Initially
youthful and tightly
wound, offering red
fruits, ink, lead pencil,
with a backdrop of
earth and herbs. As it
fleshes out, the fruit
and tannins become
bolder, the wine
showing lovely promise
for the future. While
time will be a friend,
opening one now will
give ample pleasure.
2019 Black Quail Central Otago Pinot Noir
Price RRP $55
Rating Excellent to outstanding
Very attractive, florality,
old roses, earth,
savoury nuances, wild
herbs, fruit in support.
Super depth of fruit that
swells to fill the mouth,
yet retains fineness and
elegance. Savoury
aspects grow nicely,
pitched against a
minerally core with
vibrant acidity and
powdery tannins. Super
balance and deceptively
drinkable now, yet
there's lots of ingredient
here for the future.
2020 Maude Mohawk Hill Central Otago Pinot Noir
Price RRP $45
Rating: Excellent
Perfume, oak
nuances, licorice,
warm leather, plum,
growing spices. Fresh
and lively in the
mouth, bright cherry
fruit building, hints of
pencil lead and
shavings. Finer bodied
without lacking
flavour, the tannic
backbone in place.
Lovely integration and
length, certainly with
promise for the future,
yet aeration offers nice
drinking off the bat.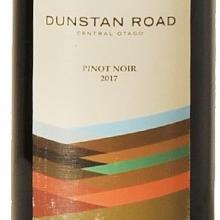 2017 Dunstan Road Central Otago Pinot Noir
Price Cellar Door $35
Rating: Very good
Intriguing nose, hints
of balsam, menthol,
thyme, raspberry jam,
musk. Noticeably
ripely fruited palate
with berry coulis,
raspberry jam, fruit
pastille and charry
aspects, a wisp of
sweet 'n' sour
provides a nice
counter to the ripe
fruit. A little grippiness
to the tannins with
time, alongside some
old leather. Hits some
different buttons, and
ready now.
Website under refurbishment

2020 Felton Road Bannockburn Pinot Noir
Price RRP $71
Rating Outstanding
Youthfully fresh and
complex nose, stony
minerality, wild herbs,
savoury flecks, darker
fruits, spice. Silky entry,
lovely flavour intensity,
powerful yet light on its
feet. Raspberry, ripe
cranberry, wild herbs, a
savoury undercurrent
with the underlying
structure making its
presence felt. Stylish
and fabulous potential,
yet already super
drinking. The flavours
hang in the mouth.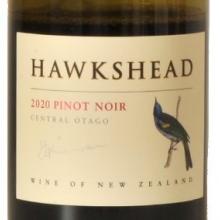 2020 Hawkshead Central Otago Pinot Noir
Price RRP $49.50|
Rating: Very good to excellent
Gunflint, savoury
notes, darker fruits,
growing florality, a
little funky nuance with
aeration. Tangy and
youthful palate, a
coolness running
through it with a wisp
of oyster shell like
salinity adding to the
mix. Very young and
zesty, a bit of the
spotty faced, gangly
youth to this but it
creeps up on me with
time. Some time in
bottle will do this the
world of good.