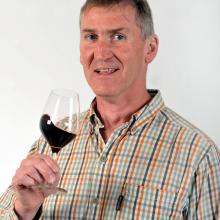 I would hazard a guess that most people stick pretty much to the tried and true for Christmas Day cooking. This is not really the time to spring your penchant for Mongolian chilli beef upon your guests.
Tweaking old favourites or dabbling with a new glaze for the ham will be enough to keep people contented.  The same could be said for the wine.
You can go to town on food and wine matches, but I'm suggesting three wine styles that cover a multitude of bases (and guest predilections). Add to them at your pleasure.
There is always room for bubbles, which work superbly as an aperitif and, of course, something celebratory.
At the bargain end, Jacobs Creek and Lindauer remain hugely reliable, a swathe of prosecco offers European flair sub $20, while stylish Kiwi bubblies and Champagne hold the higher ground.
Look out for the Twin Islands Brut NV − widely available, around $20, and suitably stylish.
Rose is going from strength to strength, being drier and more food-friendly, proving a nifty each way bet at the Christmas table served cool on a warm summer's day.
It's a great aperitif, yet also has sufficient stuffing to hold its own with poultry and Christmas ham.
The new Durvillea Rose is a cracker at around $15, while the Rabbit Ranch Rose, around $20, will tick all the boxes.
Pinot noir is another wine that can work well over a number of courses. Possibly our best known red, though never "big" which makes it a charming accompaniment to food, as at home with the poultry as it is with the ham.
Gibbston Valley Gold River (low $20s) offers real depth at the money. Grasshopper Rock ($30-$35) ups the ante, while Pegasus Bay at around $50 will really show that you mean business.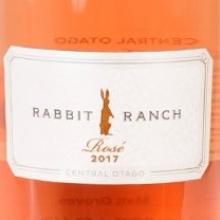 2017 Rabbit Ranch Central Otago Rose
Price: $23
Rating: Very good to excellent
While my focus is firmly on the contents, I have to admit that this bottle will look a million bucks gracing any table. There is something wild yet beguiling behind the floral nose, and lipsmacking chewiness that leaves you salivating for more, with freshness that screams summer sipping. Great as an aperitif, but enough weight to tackle the lighter meats.
2014 Pegasus Bay Pinot Noir
Price: $50
Rating: Outstanding
If you're going to splurge on something, make it this. Youthfully bright and sappy, while the savoury elements meld with smoke and plummy fruit. Sumptuous palate where wild thyme and a balsamic-like sweet-and-sour kick really adds to the depth. Lip-smackingly approachable yet with a backbone that that will melt into the food. Lovely!
2015 Coriole Redstone McLaren Vale Shiraz
Price: $25
Rating: Excellent
If you are wanting a "bigger red" this deftly walks the tightrope of power but won't overwhelm the food. Fragrant, floral nose in the blueberry/eucalypt spectrum. Supple and silky on entry, drier than the nose might suggest, dark berries, leather, savoury and earthy touches delivering an alluring wine with everything in balance.