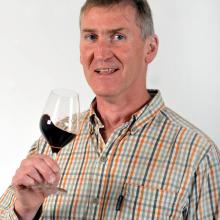 As mentioned in last week's preamble, I had the great pleasure of attending the sold out Central Otago Pinot Celebration as a media guest of Central Otago Pinot Noir Limited.
I should point out to those who have thought of attending that while there is a broad cross-section of trade and industry attendees, this is an inclusionist and convivial event where wine lovers, winemakers, sommeliers, writers and more all mingle and rub shoulders to indulge their passion for Central Otago pinot noir (as four first-time attendee friends from Dunedin would attest).
This year's chairman was Paul Pujol, of Prophet's Rock, who raised a laugh from the audience when he mentioned missing the first planning meeting for the 2018 event, then finding out that he had been voted, in absentia, as chairman.
A nice thing about the event is that attendees are intentionally mixed at each of the formal lunches or dinners, so you will always meet new people and winemakers. On day two, after the grand tasting, people are transported by bus to a number of different wineries for lunch.
I was hosted by Lucie Lawrence at Aurum and, under their lovely walnut tree, was introduced to several Prophet's Rock and Hawkshead wines.
Dinner followed a similar path: hosted by Nadine Cross, of Peregrine, Jen Parr, of Valli, Graeme Crosbie, of Domain Road, and Stephanie Lambert, of Amisfield, who all spoke eloquently about their wines, at Botswana Butchery.
At the final gala dinner at the Skyline, I shared a table with winemakers Francis Hutt, of Carrick, Dean Shaw, of Cowco, and Jody Pagey, of Wine Solutions. All in all, a great opportunity to mingle with people who are at the forefront of Central pinot noir.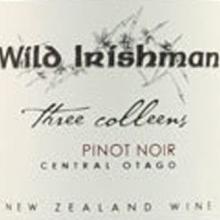 2015 Wild Irishman Three Colleens Pinot Noir
Price: $70
Rating: Very good to excellent
A little wildness on the nose adding dark fruits, earth and struck match. A lighter boned frame with a sweet fruit core that plays in the sweet and sour spectrum; bay leaf and tilled earth a counterpoint, overall a cooler feel to this.
This tightens in the mid-palate, hinting at promise to come, before the long fruit-driven finish brings it to a lovely close.
Website unavailable
2016 Gibbston Valley Glenlee Pinot Noir
Price: $65
Rating: Excellent to outstanding

Sweetly perfumed fruit, a funky hint, quickly evolving into a beguiling nose; with a mix of wild thyme and savoury notes that draws you in.
Dark fruits, plum, hints of dark cherry on a delightfully silky palate that fills the mouth, showing real concentration and intensity.
Youthfully bright with clear potential, yet already deliciously drinkable.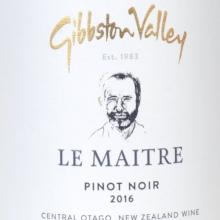 2016 Gibbston Valley Le Maitre Pinot Noir
Price: $100
Rating: Outstanding
Struck match, powerful dark fruits, a whisper of oak. Silky palate with dark fruits and tilled earth, a bright and refreshing lift of acidity.
Lots of flavour interest and complexity, something new every sip, building a real chewiness with time. Power and potential here, yet gorgeous balance; a stony, schisty core evolving on the long, flavoursome finish.
Demands another glass.