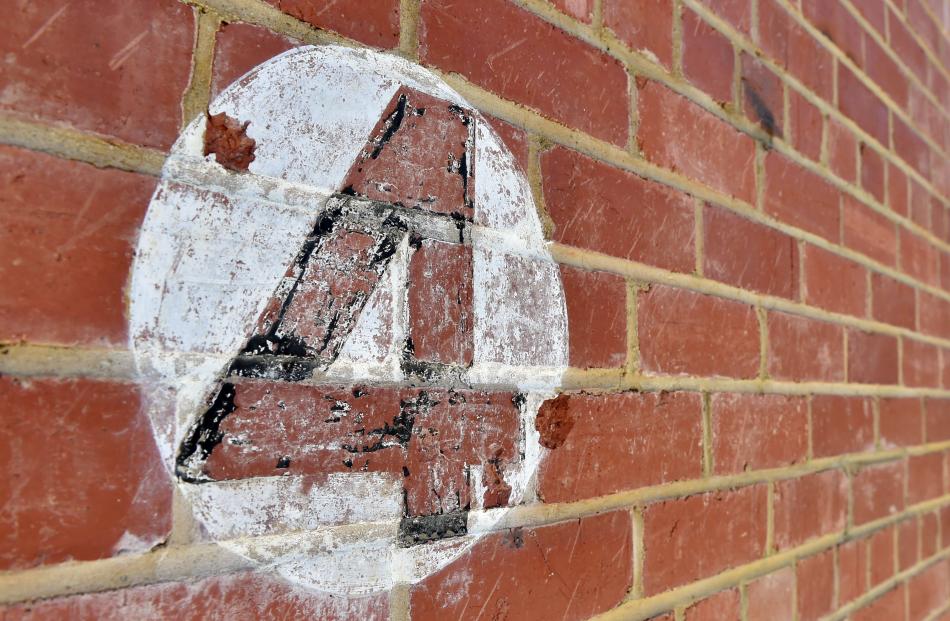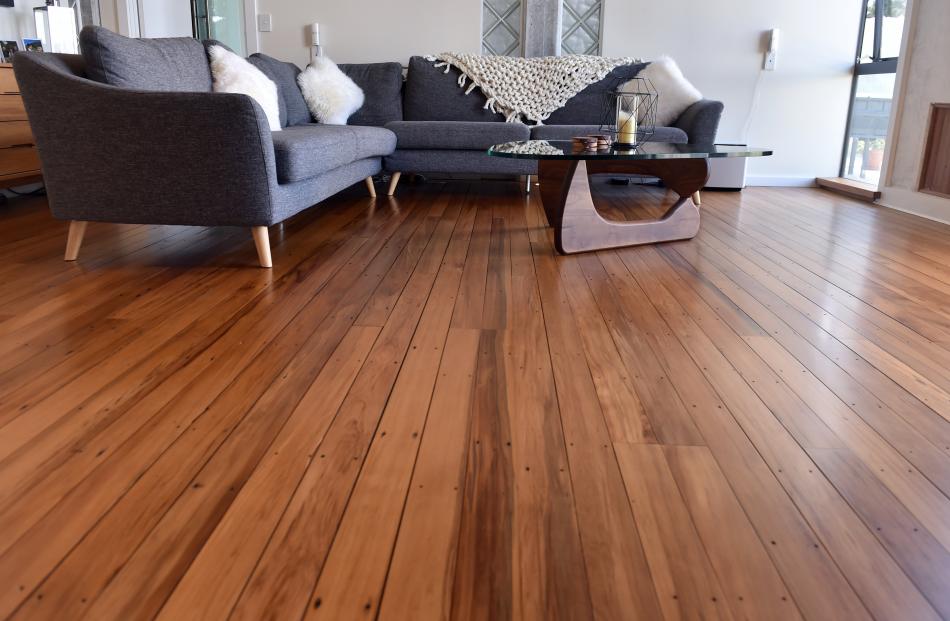 This building was never designed to be lived in. Its conversion to a home is the result of one man's vision and drive, as well as months of back-breaking work. Kim Dungey reports.
Some people thought Mike Olsen had lost the plot when he bought a former World War 2 ammunition bunker near Alexandra.
Foreigners were building compounds in preparation for cyber warfare and catastrophic climate change. His plans were less controversial but just as enterprising: he planned to turn the bunker into a home.
Local tradesmen were initially skeptical, but more willing to get involved as the build took shape and they realised he wasn't preparing for World War 3, he says, laughing.
"If you tell people you're working on a bunker, they think you're a survivalist."
The flat-roofed, 135sq m building he converted to a rental property is one of nine at Letts Gully, 3km northeast of Alexandra, that post-war were used for a variety of purposes. Some stored historic gold mining records. One served as a temporary jail when "bikies" converged on the Alexandra Blossom Festival.
Satisfied with the conversion, Mr Olsen says the project was an interesting one and the tenants are happy. However, the work took 18 months, not the 12 he had expected, and the final cost was a "little north" of his original $200,000 budget: "My accountant would probably be able to tell me the exact amount, but I just don't ask."
He also sustained the odd injury: the roofing work was hard on his already-bad back, he pinched a nerve in his neck and so had pain down one arm for six months, and ripping a ligament off a thumb while playing soccer meant he had to do much of the work "one-handed".
The Health Central director says when two bunkers and 2.7ha of land were advertised for sale in late 2016, he tried to stay away from them. But he seemed to live for "foolhardy projects", and eventually bought the land and buildings for $326,000.
"It was just going to be a unique project; an opportunity to do something a bit new and original."
Although there were no restrictions on what he could do with bunker number 4, that made little difference because he was determined to celebrate the original structure anyway. Ventilation hatches on the exterior and concrete ceilings and columns inside all remain as reminders of its utilitarian design.
Old Ministry of Defence plans discovered under the stairs at Opus in Alexandra showed the extent of concrete and steel used in the bunker's construction. The front wall, which is triple brick with a cavity, is 40cm thick and the back wall, which is reinforced with concrete, is 60cm wide. The internal concrete columns were still sound and even after holes had been cut in the walls, it took a small digger to dislodge the bricks and mortar.
The solid construction had ensured the bunker's survival, but posed a challenge when planning alterations. To keep wall penetrations to a minimum, Mr Olsen cut a trench in the existing concrete slab, just inside the back wall, and located plumbing services there. An additional channel was run to the kitchen island, while waste and water lines were taken out at one end of the house after he had dug with a shovel under metre-deep foundations.
Electrical wiring was taken through a hole cut in the back wall, where he added a carport and laundry and also discovered the signature of a local man he assumes was involved in the bunker's construction. James Eric Hawkins (1912-2000), also known as "Happy" Hawkins, arrived in Alexandra in 1929 and later managed a research orchard at Earnscleugh.
The ventilation hatches on the exterior of the building were sealed to create a weather-tight envelope, and new openings for glass doors and windows positioned between them.
Three of the 10 internal columns were also removed to create more usable space in the living areas - a move which meant providing extra support for the heavy concrete roof.
Using steel portal frames would have been the easiest option but wanting a more "elegant" solution, Mr Olsen instead put the steel on top of the structure. He then built trusses over the top, hiding the beams under a new, low-profile metal roof that kept the bunker's "boxy" appearance.
Frosted glass blocks flanking the remaining columns transfer light from the front part of the building into the pantry and bathrooms at the back; in their original state, the bunkers were "absolute tombs".
Many of the interior finishes are bespoke ones made on site to suit the dimensions of a building with a 3.2m stud, says Mr Olsen, who worked with Tony Williamson of Design Base Architecture and builder Matt La Hood on the project.
Doors and skirting boards are higher than usual, while window sills, architraves and a mantelpiece were machined out of heart rimu salvaged from a demolition at the Alexandra Primary School.
Dirt was water-blasted from the interior perimeter walls and several coats of limewash were applied to the plaster to highlight its mottled surface.
The three-bedroom home is warmed by a gas fire and heat pumps, with insulation added in the roof and underfloor heating in the two bathrooms.
The concrete in the building provides good thermal mass, while the cavity between the bricks slows the transfer of heat coming into the building in summer and going out in winter.
Mr Olsen says he waited until he had "good elevations and plans" before breaking it to the tenants that they would be living in a bunker: "They have the advantage of youth so were open-minded about the whole thing ... and now that they're in there, they're loving it."
However, the project was not as straightforward as he imagined, and the second bunker could yet become someone else's "heartache or joy".
"I'm not looking at that one with anything like the enthusiasm I did the first one," he says, laughing.

A colourful history 
From night time manoeuvres and alleged gold thefts to bikies in a makeshift cell, a series of World War 2 ammunition bunkers near Alexandra has seen it all.
The nine buildings have been largely forgotten for more than 70 years and remain a mystery, even to many locals.
But recently one of them has become an unusual home for an Alexandra couple.
In 1942, when the Japanese captured Singapore, bombed Darwin and moved as far south as the Solomon Islands, the war suddenly seemed extremely close to home for New Zealanders.
According to a local historian, the late John McCraw, the plan was that if the Japanese invaded, the Alexandra supplies would sustain a guerrilla army fighting on in the back country.
Convoys of vehicles were apparently seen arriving at the complex at night.
There were also reports of part of New Zealand's gold bullion being stored there and of two ingots mysteriously going missing. However, NZ Defence Force historian John Crawford says a special concealed vault was built near Wellington to hold gold, and he would be surprised if it was kept in ammunition storehouses.
The brick and concrete buildings, which are above ground but referred to locally as bunkers, were part of a national network of ammunition storage facilities, with others located in Dunedin's Kaikorai Valley.
Selected by army officers in October 1942, the Letts Gully site was on a gravel ridge 3.2km northeast of Alexandra, away from any centre of population, but within 4.8km of the railway station.
According to a history of the Public Works Department during the war years, written by F.G. Grattan, the complex consisted of nine brick and concrete explosive "magazines", each measuring 18m by 7.6m, and a timber non-explosive "magazine" measuring 9m by 6m.
There was also a brick laboratory, where personnel would have checked that the stored ammunition was not deteriorating.
Completed in November 1943, the buildings, roading and fences cost almost £40,000.
Twenty men guarded the complex and lived on site in cottages. The compound also included a kitchen, mess-room, showers and a water supply drawn from the Manuherikia irrigation race.
Locals say that after the war, light ammunition left in the bunkers was fired off at Tekapo, while heavier shells were railed to either Dunedin or Lyttelton and dumped off the coast. The buildings were then used by various government departments and groups to store everything from bales of wool to sideshows for the Alexandra Blossom Festival.
The lack of light and relatively stable environment also made them ideal places to keep important documents, including records from the gold-mining era.
In the 1970s, one of the bunkers was converted to a holding cell when "bikies" from around the country descended on the blossom festival and caused chaos.
Retired policeman John Anderson says so many were being arrested for drunkenness and fighting that the cells at the back of the local police station could not hold them.
"The guys with the V8 cars caused just as much trouble and they ended up there, too."
The bunker was divided in two by a large steel grille and used during three or four festivals.
Rumour has it that one year, the occupants were almost accidentally poisoned after diesel heaters were put into the building and carbon monoxide accumulated to dangerous levels.
Mr Anderson was not aware of the incident, but Brian Seymour, who arrived as senior sergeant in 1983, recalls being told about it: "The police doctor arrived and found all these people in a state where they were almost unconscious, including the policemen guarding it."
In the early 1990s, former Alexandra man Todd Symons became the bunkers' owner after his father bought them on his behalf for about $125,000. He eventually sold some of the land and buildings but still owns four bunkers, one of which he is converting to a holiday home. One will become a home for a family member and two are being used for storage.
Another bunker is owned by Alexandra man Mike Olsen, who recently spent 18 months converting it into a house for local tenants.