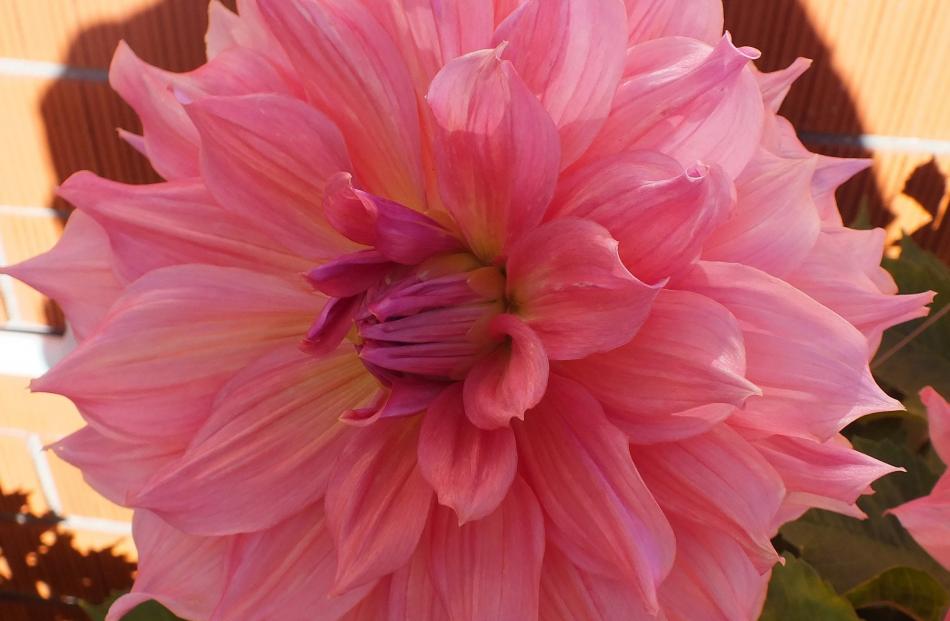 The 2015 flooding of South Dunedin may have been a 100-year event but Gillian Vine meets a gardener who is taking no chances.
Zita Manzies keeps four bags of potting mix on hand but not to enrich her little garden. They are her version of sandbags.
In the June 2015 flood, "smelly sewage-y water" lay 5cm deep in her house and covered the garden.
"It was shocking. I lost quite a bit of stuff," Mrs Menzies (89) said, adding she stayed with family in Middlemarch for three months before she could return to her St Kilda home.
Flooding is still an issue — "Every time there is very heavy rain, we get a flood here" — and that's where the compost comes in.
"You should see us [herself and neighbours] putting our compost bags down with our gumboots on," she says.
Despite these problems,  Mrs Menzies' immaculate garden shows how she bounced back.
"After the flood, my son-in-law John spread lime all over the garden to kill any bugs, then in spring 2015, I began to clean up. I didn't think I'd ever get it back to square one," she says.
The garden had been developed over eight years, Mrs Menzies having moved from Wakari after the death of her second husband. It was a dramatic downsizing after many years of large gardens, most of which she developed from scratch.
"Here there was a wee bit but not much," she says.
Soil was brought from her daughter and son-in-law's Middlemarch farm to build up the garden and within five years, the property was a picture, packed with colour, some from the "memory plants" she had been given over the years.
Then came the big flood.
As was expected, Mrs Menzies lost a lot of plants, so "most of the garden is now different". Losses included some dahlias and all her nasturtiums, while the orchids that were "beautiful before the flood" are still sulking. She has added more dahlias, including several large decorative varieties, which love the somewhat alkaline soil created by John's lime-spreading. All but one of a row of lavenders succumbed, so she is keeping seed from it to grow more. There were survivors, though, among them naked ladies (Amaryllis belladonna), part of her fuchsia collection and a lemon in a pot in the conservatory.
"I decided after the flood not to have plants in the house any more, so everything came out here, even the lemon," she says, then points out how well it is doing.
Some plants went into her tiny glasshouse, which still has space for tomatoes, one of the edibles she tucks into her small garden. She has carrots and silverbeet in a narrow bed, and strawberries in old washing-machine bowls that, to her delight, cost nothing.
It may not look the same as it did three years ago but the garden is delightful and a tribute to its owner's indefatigable spirit.