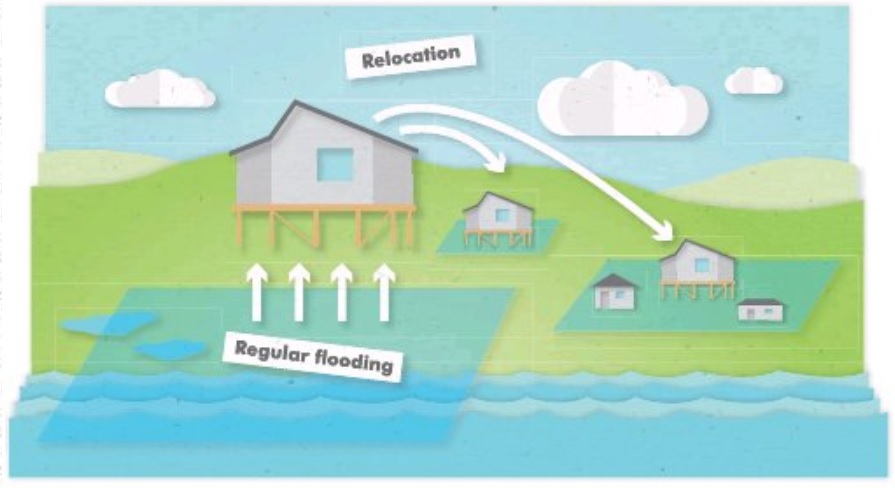 Housing options fit for the future are emerging, writes Scott Willis.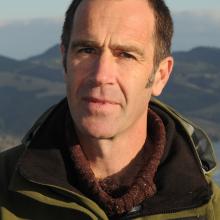 Imagine using transportable eco-homes as accommodation for workers involved in the new Dunedin hospital build. These homes could then be used as social housing and for shelter for the vulnerable away from flood hazard. Imagine Dunedin residents living in warm, low-emission homes that don't cost the earth, literally. Imagining the world we want gives us an opportunity to concentrate our minds and effort on what we need to do to get there.
November was a wet month, the wettest November in fact since records began in 1918 we're told. And it was obvious, not only to those flooded (yet again), but to anyone who wanted to work the garden, to farmers managing stock in wet conditions, to high school students who with exams over only had rain to look forward to ...
An extremely difficult month for some, a trying month for others. And part of our new normal of the Long Emergency. The latter part of this year has been remarkable for other reasons too. On October 4, the Intergovernmental Panel on Climate Change released its 1.5degC Special Report, which called for unprecedented change to limit the worst climate impacts. As Swedish teenager Greta Thunberg said in her address to UN Secretary General Antonio Guterres at the COP24 climate talks in Poland, ``The climate crisis is the biggest crisis humanity has ever faced. First we have to realise this and then as fast as possible do something to stop the emissions and try to save what we can save.''
The passion and courage of youth is inspiring. We've seen school children in Australia go on strike to highlight their concerns to politicians. Meanwhile, Generation Zero youth leaders in New Zealand have driven the Zero Carbon Act, which will be passed into law in 2019.
Our tamariki and our mokopuna will inhabit a world that will be very different from what we know, and they are right to be concerned and even angry. This uncertain world they are inheriting is the cumulative result of previous generations' lifestyles. And yet times are changing. A breakdown of stability in our climate is now under way and we will need to harness our emotional responses to concrete action, and we will need the courage to act if we are to maintain a climate in which humanity can continue to thrive.
Which brings me to two important reports and their implications. The first is by Otago academic Lisa Ellis (How Should Risks of SLR [Sea Level Rise] be Shared?). She argues for active community engagement in adaptation planning, with adaptation funding to be deployed with care to ensure equitable outcomes and for strong youth participation. The second is the Our City, Our Climate report authored by Camilla Cox and myself. In this report we've drawn on community feedback, detailing a desire for greater public participation in informed discussion on adaptation. We've focused on the community desire for real examples of solutions, such as climate safe housing.
And climate-safe housing is where a great opportunity lies for Dunedin. Climate-safe housing is an opportunity for urban renewal and affordable adaptable quality housing. It all starts with the first climate-safe house. This project, to construct a modular, transportable, affordable eco-home, has been in development since 2016. Through sponsor commitments and a great deal of preparatory work, the Blueskin Resilient Communities Trust is now preparing to lodge a building consent application early in 2019. The house itself will replace a dilapidated home and transfer private risk to a collective solution by providing shelter in a community-owned climate safe house situated on private property.
This project is about much more than one house. It is about looking at managing risk and providing for the vulnerable, through innovation and clean infrastructure in the development of a sustainable city. It is about how adaptation can go hand in hand with urban renewal and emissions reduction.
One house does not a resilient city make. But combined with other innovative community-focused housing solutions such as the High St co-housing example developed by Urban Cohousing Otepoti Ltd, options and solutions are emerging. The cohousing initiative designed and run by the occupants demonstrates the growth of a more co-operative culture, sharing risk and benefits. Both the climate safe house project and the High St co-housing initiative involve thorough planning and preparation. As evidenced by the co-housing initiative, with preparation complete there's little delay in action, and action now is what we need.
The templates for adaptable housing attract financing and are able to demonstrate that affordable housing need not compromise on quality. They can provide a pathway for renewal in our urban and coastal areas. Good urban design of new city developments and their associated infrastructure will be critical in reducing emissions, with net zero or energy positive buildings, public transport and edible streetscapes.
Two distinct projects: building the first climate safe house, and New Zealand's first Passive House multi-unit housing development might be the catalysts we need to direct central government funding and investment in adaptable housing and urban renewal for our city.
What we intend with the climate safe house project is that it is more than the design of a house. It involves blended ownership and financing and is our attempt to share the risks and provide collective solutions. Wealth transfer in terms of property ownership, from one generation to the next is no longer a straight-forward calculation. At the very least we must do all we can to provide shelter, reduce poverty, and increase health and wellbeing while taking climate action. We owe it to our children.
For more:
1. Greta Thunberg's address to the UN:   https://bit.ly/2QMhUbZ
2. Lisa Ellis's report on Sea Level Rise: https://bit.ly/2Gc1e9X
3. The Our City, Our Climate report4: www.climatesafehouse.nz
4. The High St co-housing project: highstreetcohousing.nz
5. Summary of the most recent IPCC report: www.ipcc.ch/sr15/
Scott Willis is the project manager of Blueskin Energy Ltd. Each week in this column, one of a panel of writers addresses issues of sustainability.