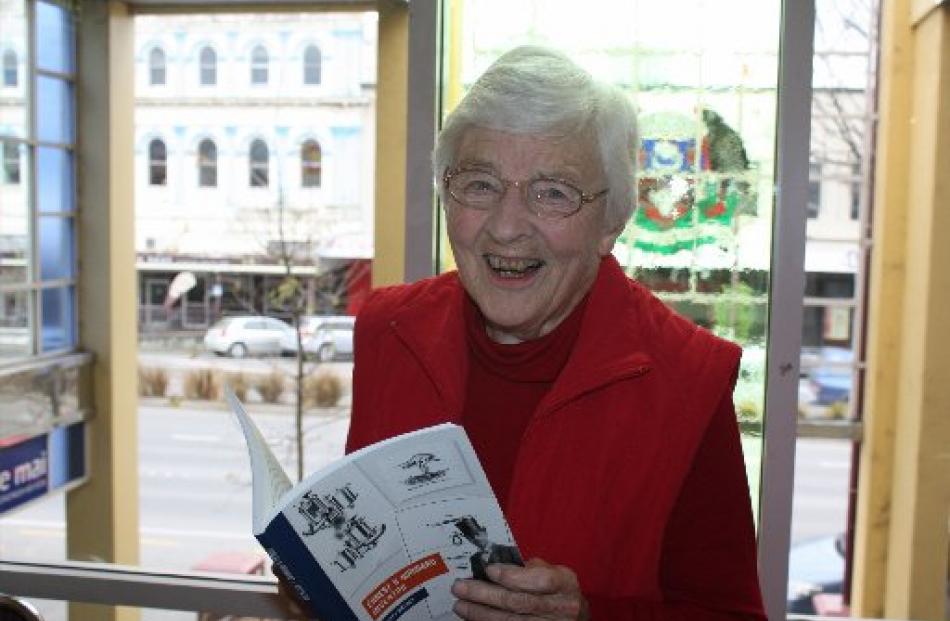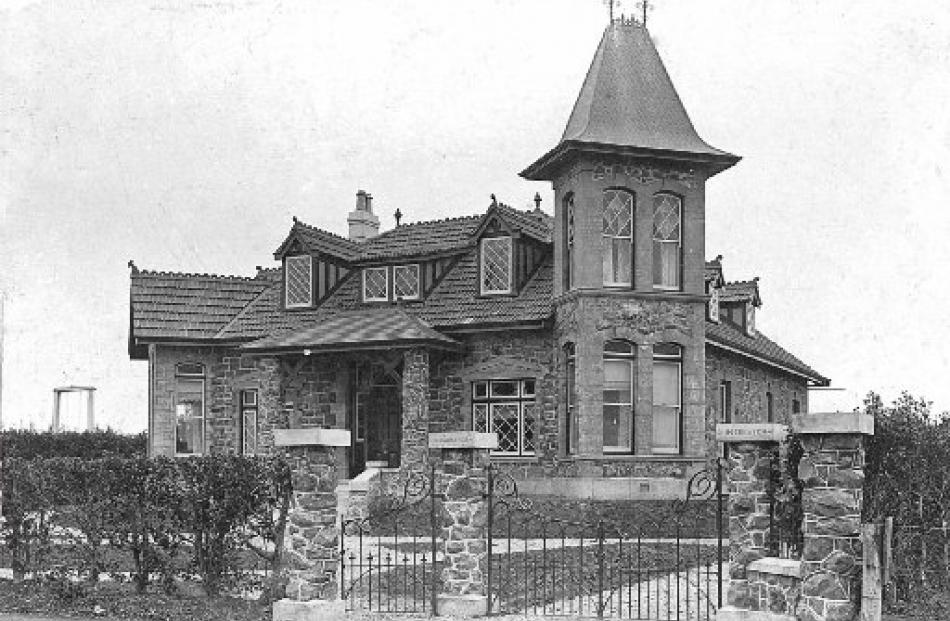 There was more to Ernest Godward than a hairpin. But that was pretty interesting too, Allison Rudd reports.
If Shirley Walker has one regret about researching her biography of her famous grandfather, it is that she did not ask enough questions of her older relatives.
After decades of compiling information, her book Ernest R. Godward Inventor - the first comprehensive biography about him - has finally been published and launched in her home town of Nelson and Godward's home town of Invercargill.
It chronicles the many achievements of the man probably best known for putting the crinkle into hairpins - an 1899 brainwave which was an instant international success and made him his first million.
But Godward was much more than an inventor. One friend summed him up thus in a 1932 inscription on a gift - ''singer, musician, painter, inventor, traveller, adventurer, and all-round sport''.
Godward appeared often in newspapers at home and overseas, and Mrs Walker has drawn heavily on those articles for the book.
She has also had access to the documentation for more than 30 patents he lodged for inventions as important as the fuel-saving carburettor adopted by the US military, and as useful as rubber hair curlers, burglar-proof windows, animal traps and telescopic hose nozzles.
Some of the anecdotes are there. Such as Godward running away to sea from his home in London at the age of 12 and being sent home from Japan by the British consul.
Or how he jumped ship in Port Chalmers at 17 and made a new life for himself as a competitive cyclist and later a designer and manufacturer of bicycles.
Or the time the large dragon float he made to fit over a car scared the horses during a parade in Invercargill in 1904. Or when he flipped his Reo car during a road race from Invercargill to Dunedin in 1909 (he escaped with minor injuries).
Or when he accidentally set fire to a car stored in his neighbour's stables, gutting both the vehicle and the building.
Godward died unexpectedly in 1936 aged 68. There is a story with that too. He was on a ship heading from New York to New Zealand when he was found dead in his cabin, apparently of a heart attack, the day after winning a skipping competition.
Godward and his wife Marguerita (Madge) had nine children and raised one of Madge's nieces as their own.
Mrs Walker's mother Irene was their eldest daughter and she is their eldest grandchild.
Now 84, she was 7 when Godward died and remembers him only as a shadowy figure.
Madge and her unmarried daughters lived at Rockhaven until the mid-1940s. Madge died in 1962 and the youngest Godward child, Bruce, lived until 1992.
Mrs Walker says there was much she could have learnt from her grandmother, mother and aunts and uncles if she had asked the right questions.
''I deeply regret I did not interview them. I can only remember the few stories my mother told me. I interviewed my father [Albert Peters] about his life, but for some reason I never did the same for my mother.''
There are gaps in the family's knowledge about Godward.
He spent the last 20 years of his life living in the United States perfecting and marketing his carburettors.
There is speculation he may have had another family there, although he and Madge never separated and Godward visited Rockhaven occasionally.
After he died, Madge and one of her daughters disposed of all Godward's diaries and letters, saying they were too personal to be kept.
''I'm very sorry they did that. They would have been tremendously useful. It is a pity they didn't realise they could have kept the material and embargoed it to some future date.''
In the book, Mrs Walker relates an intriguing story told to her by a relative.
Some time after Godward's death, an American woman knocked on the door at Rockhaven saying Godward had promised her a Ming vase and she had come to collect it. She was not invited in.
Mrs Walker is pleased the biography has finally been published as it has been a long time coming.
She was prompted to write it in the 1960s when she read a column by Invercargill journalist F. W. G. Miller in which he commented it was a pity no-one had ever told Godward's full story.
''As soon as I read that, I thought 'now, that's something I could do','' Mrs Walker said.
She began collecting as much information as she could and completed a first draft of the book in the 1970s, but it was not until about five years ago she put in a concentrated effort to complete its publication, with the help of other family members and Dunedin publisher Carol Dawber.
Mrs Walker said she had heard some stories about her grandfather's inventions and exploits but it was not until she began researching the biography she found out what a remarkable man he had been.
''He sold the rights to his hairpin for $2000 in America, which was a lot of money in those days. He had two factories in America and England turning out his inventions.
"His carburettor altered motoring in New Zealand and throughout the world. He won over 100 medals for his athletic prowess. He had great musical ability. He got involved in his community.
''The family story is that he was in a wheelchair until he was 9. Whether that is true or not, he was a frail child and did not go to school formally until he was 9.
"To go on from that to all he achieved is quite remarkable.''
- allison.rudd@alliedpress.co.nz
Ernest Robert Godward
1869: Born in London. Is a sickly child who begins school at 9.
1881: Sent to prep school but fails first examinations and runs away to sea. Found by the British counsel in Japan and sent home. Is apprenticed to a fire engine manufacturer.
1884: Becomes steward on passenger ships.
1886: Jumps ship at Port Chalmers. Works as a painter and photographer's assistant. Becomes competitive cyclist. Finds work in Dunedin cycle shop. Learns to play banjo and forms entertainment group called Star Variety Company.
1894: Moves to Invercargill. Establishes Southland Cycle Works manufacturing and selling Sparrowhawk bicycles and imported brands. Joins Invercargill Cycle Club.
1896: Marries Marguerita (Madge) Treweek. Forms variety concert party.
1899: Patents Godward's Spiral (hair) Pin. Sells overseas rights, makes first million.
1900: Sells out of cycle factory. Sets up engineering workshop in Invercargill to manufacture hairpins and other inventions. Floats Godward Spiral Pin and New Inventions Co Ltd on stock exchange. Travels to America, England and Europe to market hairpins and rubber hair curlers.
1903-05: Invercargill borough councillor. Organises Oriental Carnival, builds dragon float and frightens horses. Forms Invercargill Banjo Club. Lodges patents for many gadgets including an eggbeater, padded draught protector, mechanical hedge cutter, hermetic tin lid, posthole borer, burglar-proof window, telescopic nozzle for a garden hose, water tank filter, fire alarm, door handle and an animal trap.
1906: Builds 16-room family home Rockhaven at 397 Queens Dr, Invercargill
1908: Involved in first hot-air balloon flights in Southland. Opens cycle shop which also sells motorcycles and Reo cars. Organises first motor car and motorcycle race event in Southland.
1909: Wins first road race from Invercargill to Dunedin and return in a Reo car. Race is rerun a few weeks later. Godward and co-driver swerve to avoid dray, run up bank and flip car. They spend a night in hospital with minor injuries. Races criticised by police, Automobile Association and borough councils for bringing motoring into disrepute.
1912: Develops Eclipse Petrol Economiser - an important forerunner of the modern carburettor - for motorcycles, then for cars, motorcycles, buses, tractors and aeroplanes.
1914: Patents economiser device. Sets up Godward Carburettor Company in London. Spends next 20 years mostly living abroad manufacturing, refining and marketing the product. By the end of his life has invented 72 different models of petrol economisers and one gas generator.
1929: Carburettor adopted by US Army transport system. Moves to New York and makes second million. Loses much of his fortune in the stock market crash.
1936: Heads home to Invercargill by ship. Wins skipping competition but dies next day aged 68. Is buried at sea.