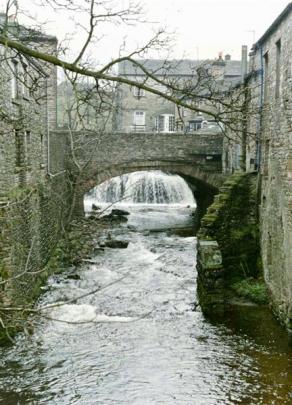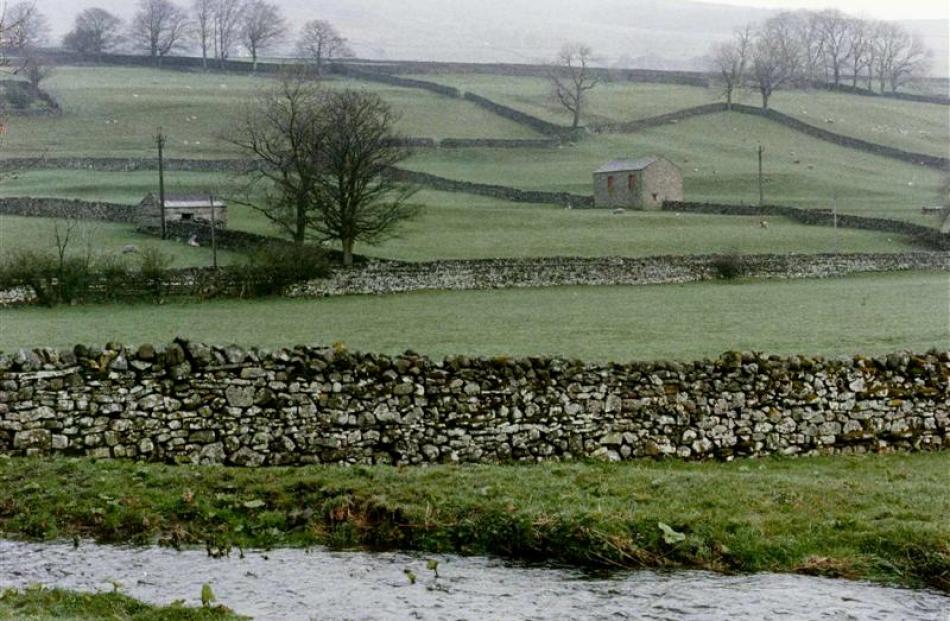 England's largest county is also one of its loveliest, as Jill Malcolm discovers in Yorkshire.
In 25 years, Jessie Winn, who lived at the end of my street in Dunedin, has never been back to Yorkshire - but she never lets you forget it.
"Oh it were a gran' place, Yorkshire," she says at least once in every conversation.
Or "well yer miss it don' yer, a place laike Yorkshire?"
All I had in my mind's eye was a large batter pudding with the Bronte sisters hovering somewhere in the background and James Herriot delivering steamy calves in mucky barns.
And then I visited Jessie's gran' place and she is right. There is no doubt that England's largest county is also one of its loveliest, with its lofty fells embracing emerald dales and its swollen amber moorlands. It also comprises one of the least populated areas of the nation.
The higher lands are only half tamed and the lower valleys neatly manicured and scattered with small clustered villages built of stone quarried from the hills.
No-one can visit Yorkshire without feeling the pulse of its long history, for the signs are everywhere, tattooed on the landscape. Two thousand years ago the Romans built roads for their legions and in Wensleydale I traced the course of one that is still clearly imprinted leading up over Wetherfell from the village of Bainbridge.
After the Anglo invasions, the Danes settled across Yorkshire and became the ancestors of today's men and women. And it was the Danes who divided the county into three: North Riding, East Riding and West Riding (the word riding comes from the Danish word Thriding or "third part"). Their boundaries remained unchanged until 1974.
Later, the Normans left castles and great ecclesiastical buildings, many of which still survive. And in the 18th century the aristocracy, who held the franchise in rural land, built, as symbols of power, mansions set in landscaped parks. But just a century later, the whole face of the country was dramatically altered when it was opened to industry by road and canals and the railway that was pushed north to serve the mushrooming cotton and woollen mills and mines of coal and lead.
Today, when people rhapsodise about the beauty of Yorkshire they are usually speaking of the dales in the north which were designated a national park in 1954. I felt at home in this green, rolling farmland, for there are more sheep than people - not merinos or Romney Marsh, but black-nosed Swaledales reared for their long wool and hardy disposition.
Familiarity, however, ends there, for unlike the ragged sheep country of much of New Zealand the dales have been neatly divided into a maze of fields by an intricate pattern of dry-stone walls. Simple stone barns (laithes) are dotted across the land and gracefully arching bridges span the becks. The villages and towns are small and compact with buildings that date back 200 years or more eyeing each other across narrow cobbled streets.
I couldn't attempt to cover the whole of the Dales Park in one visit, for it is 680 square miles in area. I concentrated on one dale and got to know it well. This quiet, unhurried part of England is best appreciated at its own pace. And dales people are hospitable if you spare them the time of day.
Jessie swung my choice. She came from Leyburn, a small market town on the doorstep of Wensleydale.
From there the road leads downhill to the town of Wensley and a sudden dip brings into view the first wide vista of the valley and the River Ure, which gurgles cheerfully under a graceful stone bridge, built in 1430.
Wensleydale is said to the fairest dale of all. I can't compare of course but my heart was stolen by its little villages like Asygarth, Hawes and Askrigg with its steep, crooked streets of squashed-up houses and tiny shop interiors with bells over the doors that tinkled when I entered.
Askrigg served as Harrowby in the James Herriot TV Series All Creatures Great and Small. No sign now, of course, of actors Christopher Timothy and Robert Hardy, but ask any local and they will tell you there is no doubt James Herriot and his pen put the Yorkshire dales on the map.
This brought a flow of tourists, which were badly needed for the region's economy. But there is a price. A whole way of life and picturesque landscape are now in danger of being trampled under the feet of the millions of people who pour in every year. Come summertime, life in the dales still has its quaintness but loses its tranquillity.
In Askrigg I sat sipping cider at the bar of the Kings Arms Hotel (called the Drovers Arms in the TV series) and the talk turned to conservation and what is being done about it - the repair of crumbling barns and dry-stone walls that are fundamental to the scenery and of walking tracks and waterways. A local chap called Geoffrey talked mournfully of the problems.
"The wilder environments have taken a hammering," he said, taking an extravagant sip from his tankard of ale.
"Much of the county is criss-crossed by walking tracks and vehicle trails known as green lanes.
"These were made some 300 years ago but to be used by horses and carriages not four-wheel drives and trail bikes. They've really suffered with modern use."
He frowned and sipped again.
"Just don't get me started!"
I listened with interest, happy it wasn't my problem.
That evening, my last in Yorkshire, and enjoying things as they were, I drove up the Buttertubs, which is a high fell behind Askrigg named for its treacherously deep sinkholes. A soft, pink mist had enveloped the stony villages of Hawes and Gayle far below, and ropes of light from a setting sun dappled the pastures of Wensleydale.
From up there the whole world seemed to be holding its breath. Then the plaintive cry of a lone curlew broke the stillness and a puff of icy wind hissed through the tussock. It was one of those stunning, time-frozen moments that happen every so often, and now that I am home it has replaced the batter pudding and mucky barns in my mind's eye, echoing Jessie's sentiment.
"Yer don' forget a place laike Yorkshire."
- Jill Malcolm is an Auckland-based writer.