Craig McLachlan takes the third flight to Rarotonga after the Covid bubble opened, swapping chilly Queenstown temperatures for balmy Cook Island days.
We were on the third flight in - the third Air New Zealand flight leaving Auckland as part of the NZ-Cook Islands travel bubble - and it was packed. Didn't look as if there was a spare seat on the aircraft. At immigration in Rarotonga, about one-quarter of flyers were in the line for Cook Islanders, while three-quarters or so were in the lengthy, curling queue for "Visitors".
It took us an hour of slowly shuffling in line to get through, but it was warm, unlike the time of our frigid departure from Queenstown. There was a bit of grumbling about the wait, but it seemed that most in line were just happy to be there - and extremely happy to swear to not having Covid to the immigration officer.
There's a lot of excitement in Rarotonga about the bubble, though at this stage, there are only two flights per week, a far cry from the 25 flights per week that were winging in at this time of year pre-Covid. At an average of 250 "visitors" per flight, that's only 500 tourists on the island each week, compared to 7500 per week pre-Covid, but it's a start. After 14 months of no international visitors, it's a healthy start!
Independent travel
The reason I chose to book "flight three" on May 25 was a lack of confidence. I wasn't confident that everything would really be up and running in the short lead-in time between our PM announcing the bubble and it kicking in on May 17; I was a tad worried that there'd be a bubble-breach and, like with the Australian bubble, travel plans might be curtailed at short notice; and I was a bit perplexed over issues that insurance might not cover everything should the bubble pop. And I guess I was a bit lacking in self-confidence, not having travelled for what seemed like an eternity due to Covid.
Unlike in pre-Covid times, there was a surprising reticence to hitting the PURCHASE NOW button. I regularly visited Air New Zealand's website and when air ticket prices appeared to be heading upwards, took the plunge.
After 25 years of working as a Lonely Planet guidebook writer, my wife and I are not tour-package purchasers. While I fully understand the convenience of passing over your holiday bookings to a professional tour agent, then heading off to a tropical resort for a trouble-free holiday, we like to do things independently to get more of a local experience.
I scoured the Airbnb and Booking.com websites and came up with some surprisingly good deals. Seven nights on Rarotonga at Tropical Sands, a beachfront place, in a large fully-equipped unit with kitchen for $NZ128 per night. No pool or restaurant, but free use of bicycles, and a store and eatery over the road. And for Aitutaki, we booked an Airbnb unit in the main township of Arutanga for $NZ111 per night for a week.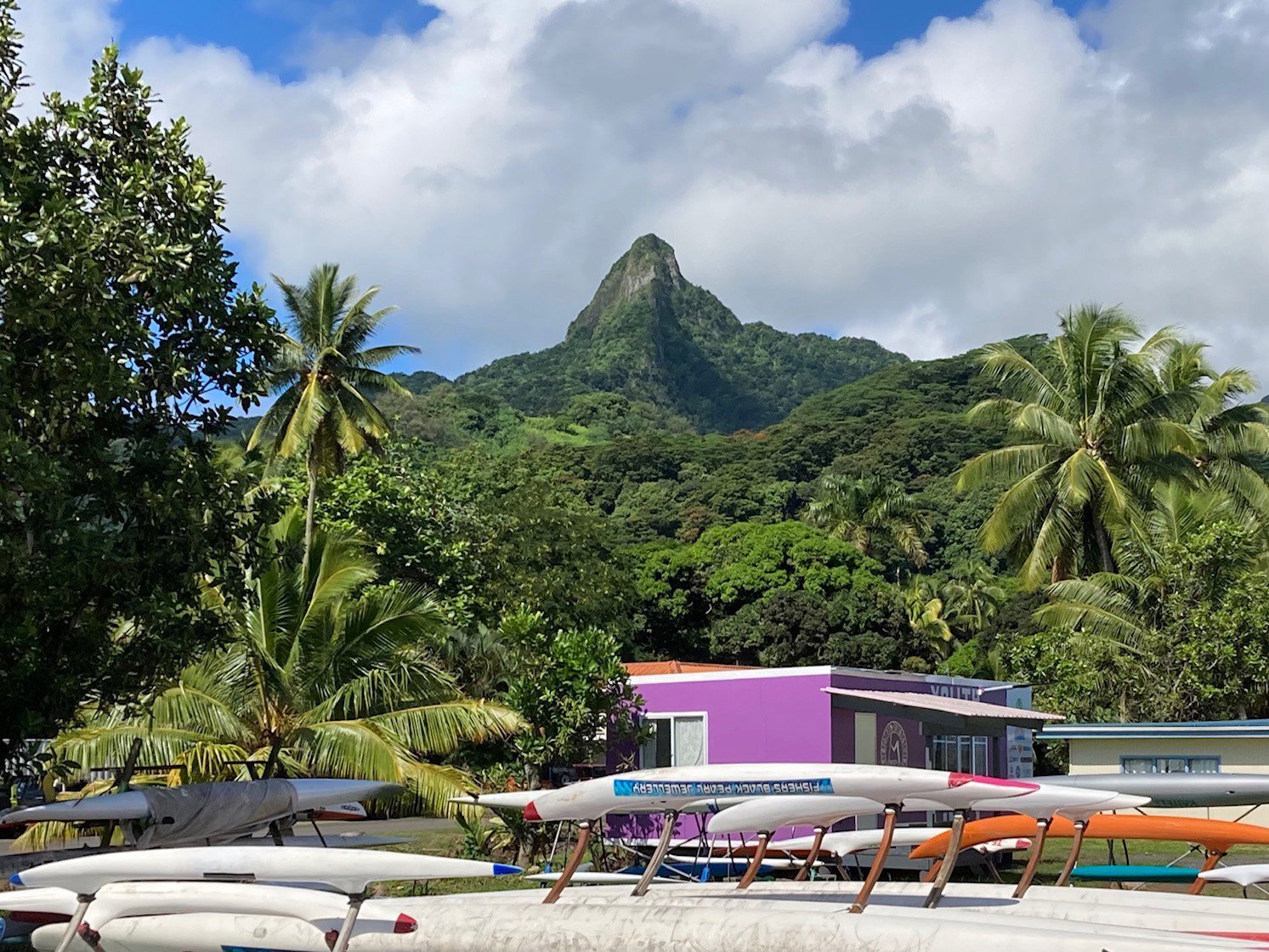 Advantages and disadvantages
It was good that Tropical Sands had a store and eatery over the road. There are some advantages and disadvantages to turning up on the third flight after Rarotonga had a hiatus on visitors of 14 months.
I'd done my homework before leaving home, but it turned out that the Muri Night Markets, where I'd anticipated us eating dinner on a couple of evenings, were not up and running yet - not enough visitors to make it worthwhile. They're hoping to be going before the New Zealand school holidays, when visitor numbers are expected to jump. Likewise, none of the island's dinner and culture shows were running due to lack of numbers.
With a circumference of only 32km, Rarotonga usually has "clockwise" and "anti-clockwise" buses running hourly around the island. Luckily, we hopped on the "clockwise" bus outside Tropical Sands on our first morning because, as we found out later, the "anticlockwise" buses aren't running until visitor number pick up. Nobody seemed to know this, so if we'd been waiting for the "anti-clockwise" bus, we'd have been waiting roadside for a while!
At Trader Jack's in Rarotonga's main town of Avarua, loud hammering and sawing made it difficult to enjoy the view as much over lunch. Work on the building was at full throttle. Everyone is getting ready for bigger numbers of arrivals.
In the "advantages" column for turning up on the third flight is the fact that it feels like nobody is here except the locals. There are few vehicles on the road, though that is sure to change with increasing numbers of visitors buzzing around on scooters and in rental cars in the not-too-distant future. The island has no traffic lights and at present, there definitely feels like there's no need for them.
Another advantage is that locals, especially those in business, are extremely happy to see you. We were the second room of guests for Rudy & Kanoe at Tropical Sands since the bubble opened and their excitement at seeing international guests again after a 14-month break was heart-warming.
Master ukulele-maker Riki Adamu, of M&M Ukuleles, didn't sell a single ukulele over those 14 months. Claudine at Pacific Rental Cars expressed relief that she was finally going to get some income out of those cars in which she'd invested, and at Charlie's restaurant and bar in the evening, Boogie and Charlie played their gig as if they had a crowd of hundreds, not 25. The enthusiasm and service was extremely friendly, with wide smiles.
There is no doubt, the locals are happy to see the visitors back.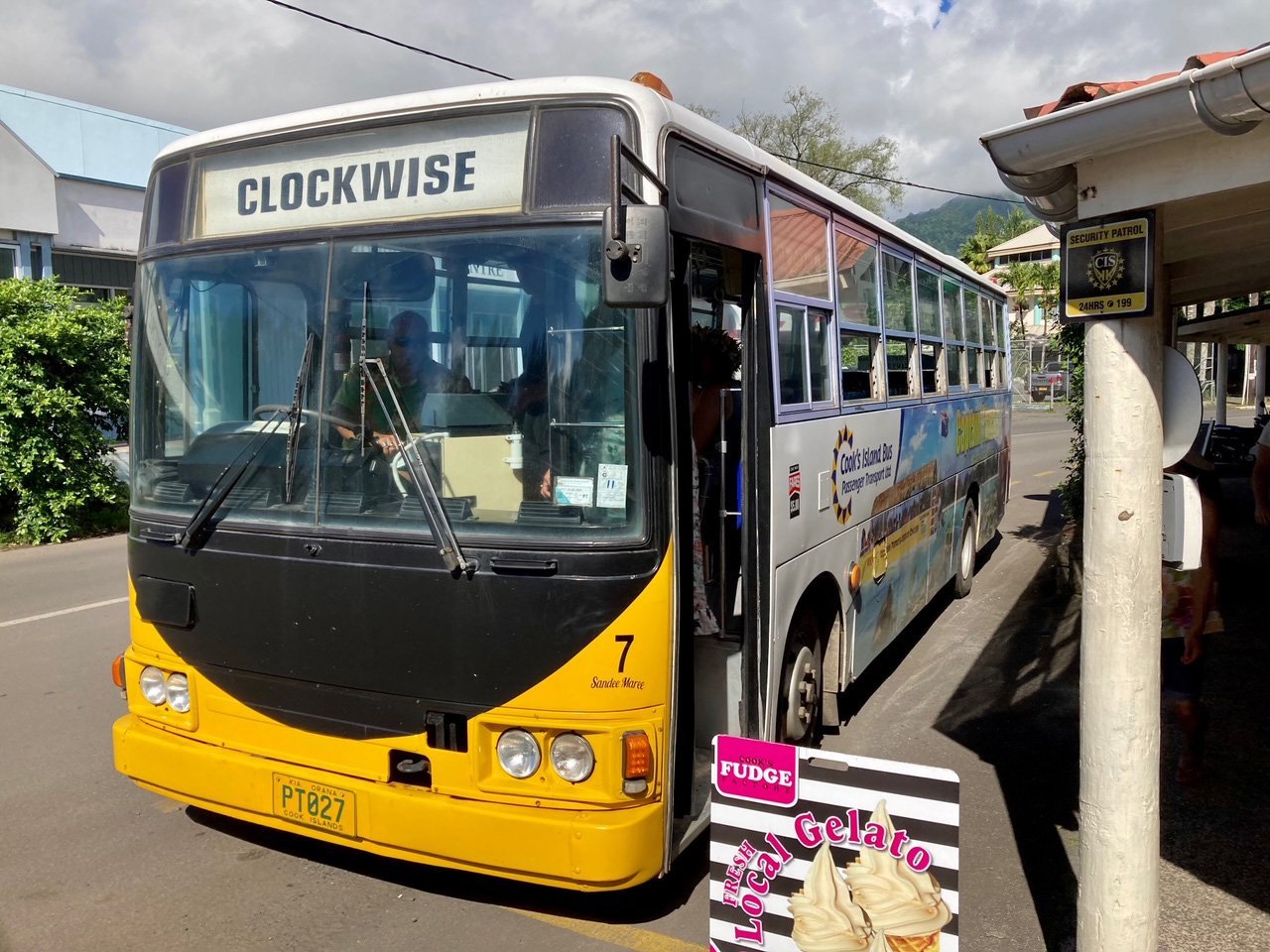 Island time
Everybody has heard of "island time" and while the Cook Islands is definitely laid back, with no-one in hurry, I'm talking about a different kind of island time.
When our PM announced the travel bubble would open on May 17, I expected to find Air New Zealand's first flight would be on May 17. But on the website, the first flight left Auckland on May 18. That seemed a bit unusual, if the bubble truly was starting on the 17th. I poked around a bit more.
Turns out that while the first flight would leave Auckland on May 18, it would arrive in the Cook Islands on May 17, because the Cooks are just over the other side of the International Date Line. Rarotonga is more or less directly south of Honolulu, Hawaii, and in the same time zone, 22 hours behind New Zealand. If at this stage, your brain turns off at the thought of taking 22 hours off NZ time to figure out what time it is in the Cooks, make it simple - add two hours and take off a day. If you're reading this article at 11am Tuesday in New Zealand, it's 1pm Monday, the day before, in Rarotonga.
So, and this is an important point that has tripped up more than a few independent travellers, if you're making your own accommodation bookings for the Cook Islands, don't forget that you actually arrive almost a full day before you leave New Zealand. If you leave on the 25th, you need to book your accommodation in Rarotonga from the 24th. Confused?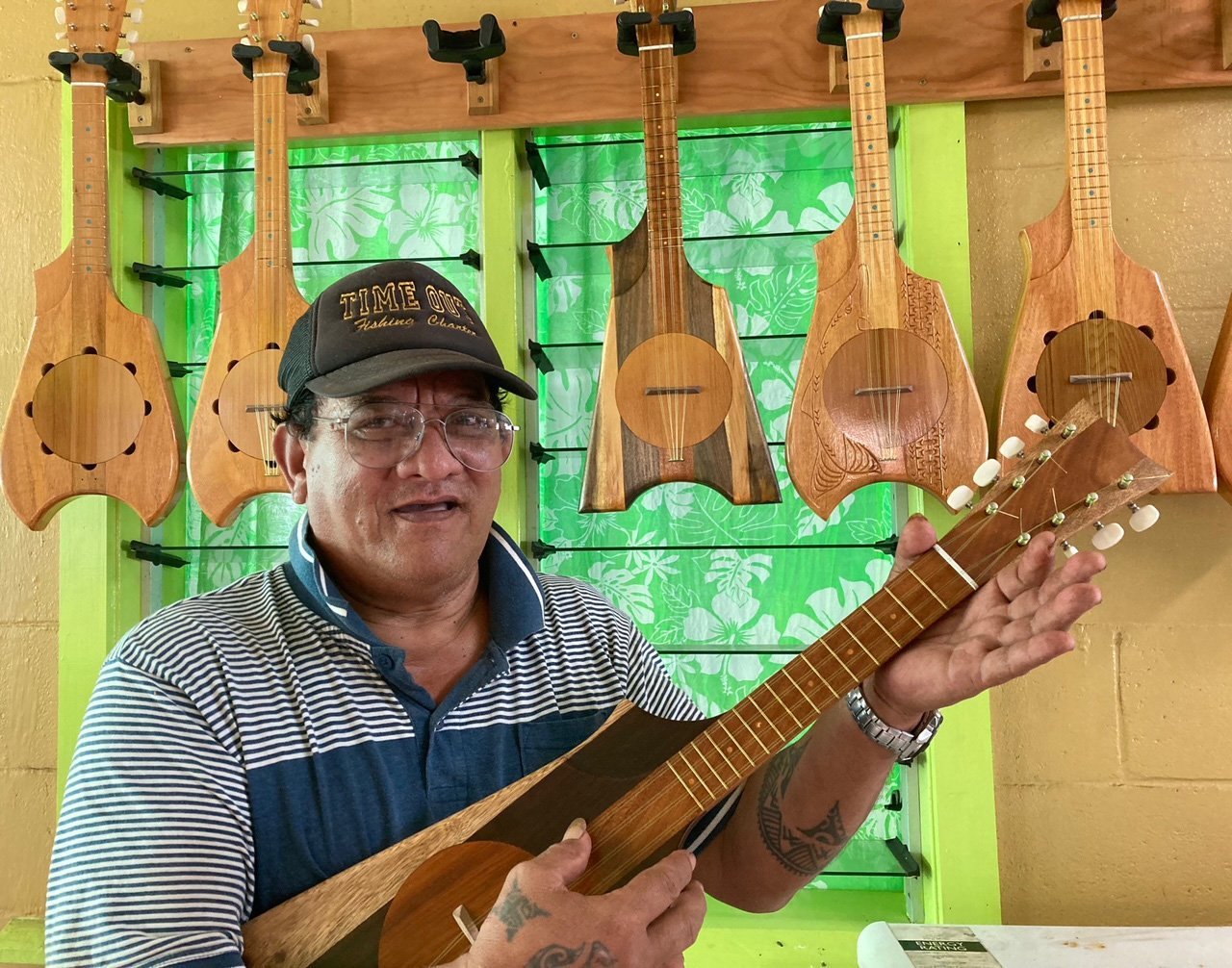 The mighty Kiwi $$$
If, like me, you've got a stack of envelopes containing small amounts of currencies from countries all over the globe, don't worry, you're not going to add to that stack by going to the Cook Islands. They use the mighty Kiwi dollar - thanks to being an associated state of New Zealand.
All prices you'll see are in NZ dollars - no need to try and make tricky currency conversions in your head - and various banks, including ANZ, have ATMs on Rarotonga, meaning easy access to your cash. Bigger places take credit cards, so you won't have any problems on the spending front.
While banknotes are the same as the ones here, the Cooks have their own delightful coins - the $1 coin is shaped with "pie-crust"-type curls around the outside, the $2 coin is a triangle, and the $5 coin has 12 flat edges around the outside. To make things even easier, locals are quite happy to accept NZ coins as well as local ones.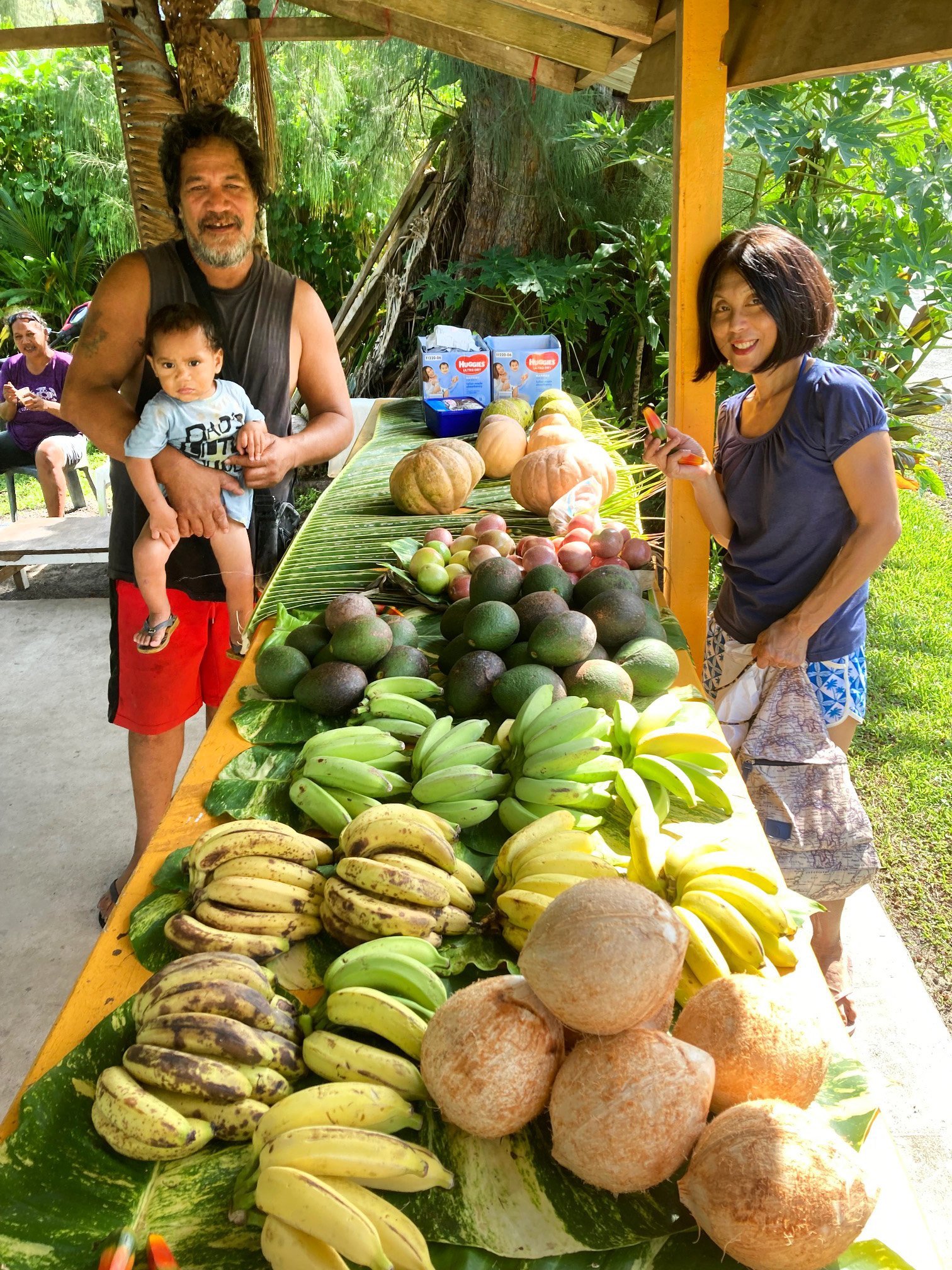 Covid vaccinations
Things are really moving along there in terms of locals getting their Covid vaccinations. Claudine at Pacific Rental Cars received her first jab the day before renting us a car and admitted to being on the nervous side beforehand.
Near Black Rock on the northwestern side of the island, there's a beachside "organisation area" where locals turn up before being ferried to the hospital to be vaccinated. There was definitely a party atmosphere - but that can be said for the whole island. Cook Islanders are making the most during tough times.
When I asked Claudine about how many people are on the island of Rarotonga now, her reply was that pre-Covid, there were about 13,000, but that she thought there were far fewer than that here now.
"Many young people headed off to New Zealand to work as fruit-pickers and at the meat works. Nobody knows how many left - and how many will come home. But there are lots of jobs here now, especially as the tourists start coming back."
Her top advice when we rented a car - "Don't need to look for parking meters here. Look up! Don't park under a coconut tree - too many broken windscreens!"
• Craig McLachlan is a freelance writer based in Queenstown. He has been writing Lonely Planet guidebooks for over 25 years.