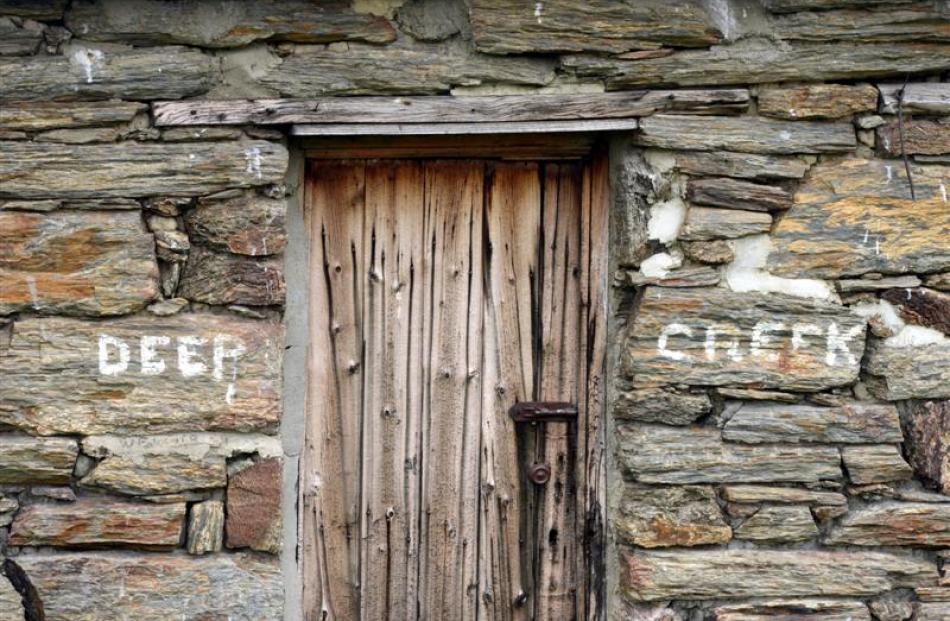 Mustering huts still play an important role on some high country properties, like the Hore family's Stonehenge, in Maniototo, but hut life is a little more comfortable these days, as Sally Rae reports.
It was April, 1959 when Dave McAtamney first slept in Deep Creek Hut.
At only 15, it was his first mustering trip in the area and he was ''dead keen'' to take part.
Riding an old part-draught mare called Ginger, he was part of a much more experienced mustering crew that included his father and two uncles, and it was the start of a long association with the hut.
''I had quite a bad cold, if I remember rightly. I was coughing a bit in the night and Dad got out of bed, went over to the whisky bottle and poured a big whisky into me. It was the first time I'd ever drunk a whisky.''
And at the end of the day, when they were having a few beers, his uncle Dick poured the young Maniototo musterer a beer - and then gave him ''another one and then another one''.
''Dad said, 'take it easy on him - don't give him too much to drink'. Uncle Dick said, 'listen here . . . he's worked just as hard as you today and he deserves a beer','' Mr McAtamney recalled.
Built of local schist rock and sited on the original Linnburn Station, below Lake Onslow Rd and just above the Deep Creek, the Deep Creek hut dated back to 1857 and used to be the boundary riders' hut between Linnburn and Beaumont stations.
Jim Hore, from Stonehenge, whose family used the hut as a mustering base for 98 years, reckoned miners probably used it as well.
Back in the days when Dave McAtamney was a young musterer, Deep Creek was regarded as one of the ''top huts'' to sleep in.
Weather conditions would occasionally keep them hut-bound and he recalled one day when they could not get out because of a raging snowstorm.
But by mid-afternoon, Jim Hore's father, the late Chap Hore, ordered them out with spades, to redo a trench around the back of the hut to turn the water away.
In the early years, if there was wet weather, they would keep all their saddles and gear in the hut, which got a bit cramped with eight people in the one-roomed hut.
Then Mr McAtamney's uncle John and Chap Hore bought the old cricket-scoring hut from the Patearoa Domain and installed it alongside the hut, as a saddle- and wood-shed.
The horses were paddocked beside the hut and could be heard ''chomping all night'' on hay and chaff, Mr McAtamney remembered.
The hut remained a place of happy memories, featuring ''lots of interesting and fun times'', Jim Hore's son, Charlie, said.
Comments in the old visitor's books attested to those good - and interesting - times:May 1955 - ''A wonderful day's holiday for the cook. Weather splendid. The hut the last word in comfort and modernity . Wish I could stay here a fortnight. I'll be back as soon as I can make it. Musterers . . . theirs is the King's life. No ducks shot, 7 mice caught.''
February, 1984 - ''After a long night of cards we were awakened by a guy on a motorbike looking for the farmer's dog. We had not seen it and so he left (not knowing he had locked the hut door from the outside).
"We got up about 10.30am and found we were locked in. The windows didn't open and the door would possibly have to be broken to get out, so we tossed a coin to see who would go up the chimney. It was Darryl (he thinks the coin was double-headed).
"So Darryl got dressed in old clothes to be ''Santa Claus'' but his shoulders were too wide. We finally had to make a few alterations to the door to get out. After some repairs were done we went for a swim and Darryl washed the chimney out of his hair.''
December, 1986 - ''Quiet night in the hut until 2am, when Jock sneaked out in his white long johns to give a dog a stir-up for barking. McAtamney horses got such a fright to see Jock and wrecked the horse yard and escaped.''
Nowadays, it is birds, rather than musterers, that inhabit the old Deep Creek Hut, after the Hore family built a new hut in the area in 2007.
''We'll be going up a few stars shortly when we go over the hill,'' Charlie Hore observed sagely, on the short drive to the new hut which, could only be described as five-star hut accommodation.
Well-designed and spacious with cubicle style bunks and sleeping 11, it is a far cry from the old character hut. A coal range, sourced from a second-hand shop in Dunedin, is at one end, with an open fire at the other.
Double-glazed and fully insulated, it is probably one of the warmest buildings on the property, Charlie reckons.
It also affords sweeping views of the high country and, unlike the old Deep Creek Hut, where musterers had to walk to the top of the hill before deciding whether to go out on a poor day, a glance out the window is all that's required now.
Huts still play an important role in the Hore family's vast farming operation. Mustering is still done the traditional way - on horseback.
Patearoa Syndicate - the most recent addition to the landholding - includes the syndicate hut, which was built in the 1950s, after the previous hut was burnt down when an attempt was made to burn tussocks in the horse yard.
It is very much a traditional musterers' hut from that vintage, but some alterations have been done to it - and it now boasts mattresses, sourced from the Patearoa Hotel, replacing old chaff sacks. Not only were they preserving history but still utilising it as well, Charlie Hore observed.
---
Stonehenge
• Near Patearoa, in the Maniototo.
• Has been in the Hore family for more than 100 years.
• Huts play an important role on Stonehenge where mustering is still done on horseback.
• The old Deep Creek hut used as a mustering base by Hore family for 98 years. New ''five star'' hut built in 2007.
Sleeps 11.
• Heated by a coal range.
• Double glazed and fully insulated.
---