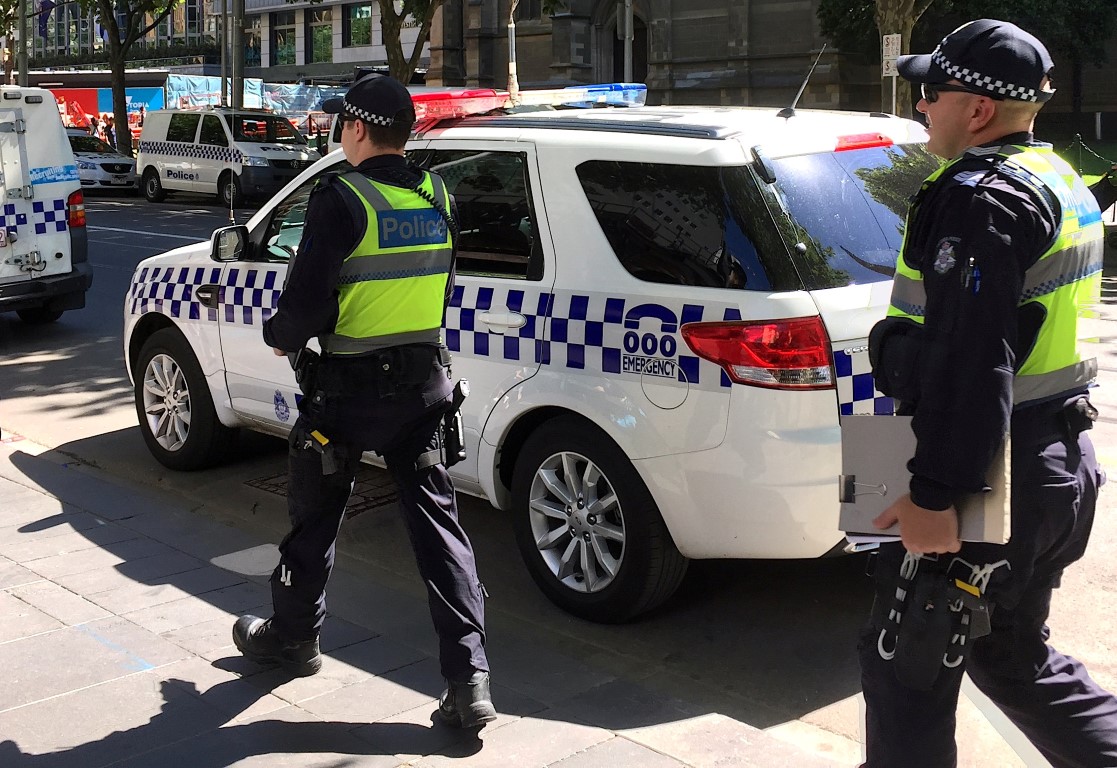 A mentally ill Afghan refugee who mowed down 18 pedestrians in Melbourne will be formally interviewed by police today.
Australian citizen Saeed Noori was discharged from hospital on Friday and taken to the Melbourne Custody Centre where he remained in custody overnight, as three people fight for their lives in hospital following Thursday's attack.
Police said a 32-year-old Heidelberg West man has been taken to a police station for a formal interview on Saturday.
Noori, who has drug and mental health issues, made "utterances" to police about voices, dreams and the "poor treatment of Muslims" to officers in hospital on Thursday night.
He later made comments about Australia's top security body and Allah.
"I think there was something, and I don't know the exact detail, to do with Allah and some ramblings about ASIO (the Australian Security Intelligence Organisation)," Acting Chief Commissioner Shane Patton told News Limited's Herald Sun.
Police Minister Lisa Neville said police had so far found no evidence at his home to suggest he had been radicalised, however, the homicide squad and counterterrorism command are both investigating.
An 83-year-old from Northcote and two South Koreans in their 60s, remain in a critical condition after the 4WD drove on tram tracks and deliberately hit pedestrians crossing Flinders Street on Thursday afternoon.
CCTV footage shows the white car pull out of traffic and onto the tracks, accelerating into the crowd of Christmas shoppers before crashing into a bollard.
All up, 18 pedestrians were admitted to hospital, including nine foreign nationals from China, Italy, India, Venezuela, Ireland, South Korea, and New Zealand.
Police raided homes in West Heidelberg and Oak Park on Thursday night. Noori's family members helped police and none were taken into custody.
The accused man came to Australia via a refugee program in 2004.
Mr Patton says the driver was on a mental health plan, but missed a scheduled appointment on Thursday morning.
He is known to police following a 2010 minor assault matter and some traffic offences and has a history of drug use.
"The significant flavour of what we're dealing with appears to be mental health, but nonetheless, given what he has said, we continue to explore, fully, all avenues," Mr Patton later told ABC Melbourne.
The driver was arrested after being dragged out of the car by an off-duty police sergeant, who had surgery for a hand injury on Friday.
Noori has yet to be charged over Thursday's attack.