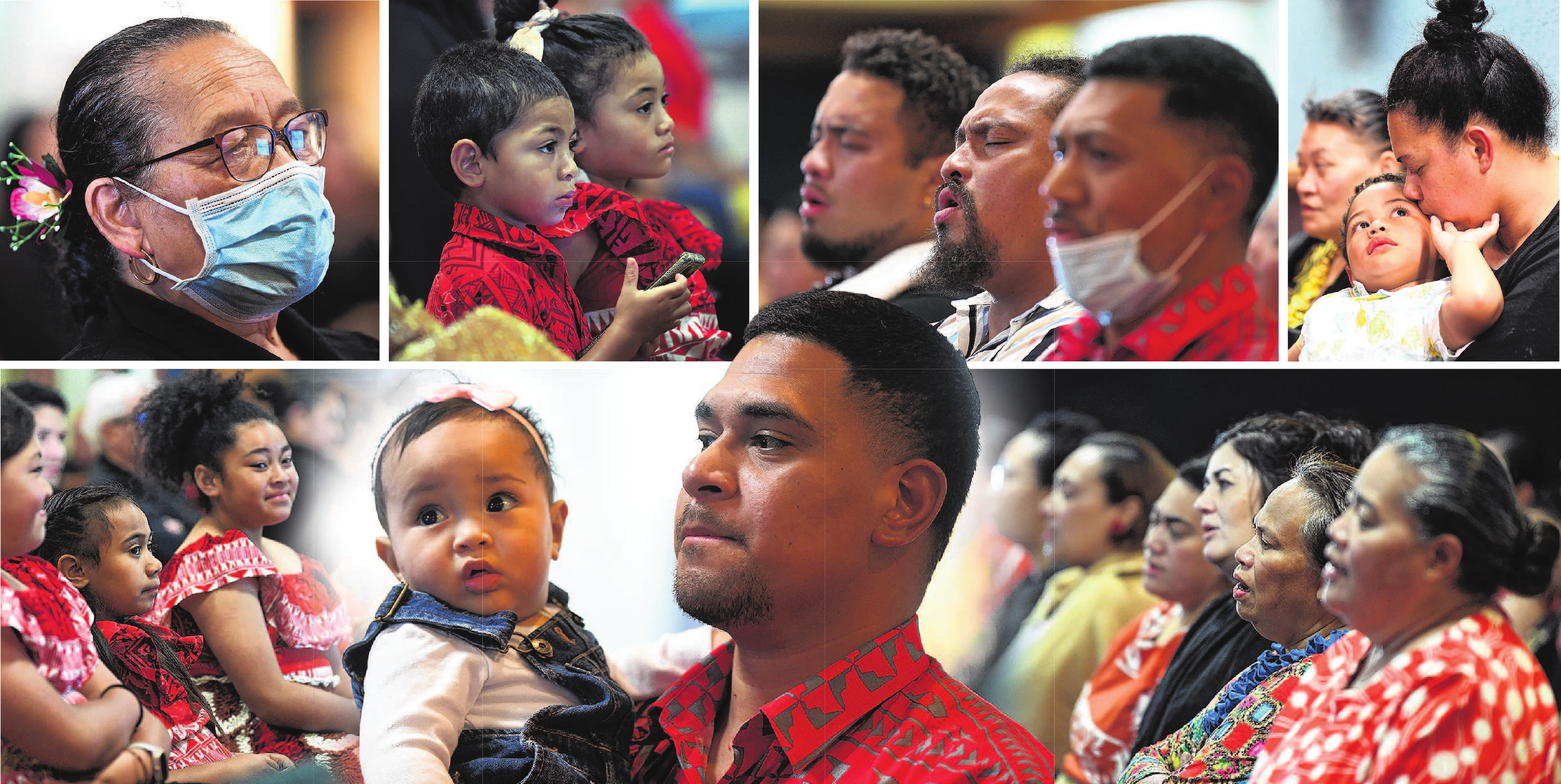 Members of Dunedin's Tongan community came together to share hugs, tears, prayers and a specialist education last night in an effort to support each other and better understand the tragedy that had shaken their homeland.
Support was shared between members of the community as over 100 Tongans filed into the South Dunedin Hall.
They shared news about their families and what they had heard.
Many were still unable to contact their families and had no idea if they were safe.
Makeleta Moatane said she heard from her parents and two sisters for the first time in a brief call on Thursday night.
The connection only lasted two minutes before she was cut off, but it was enough to hear their voices and know they were safe, she said.
She usually spoke to them every single day and going days without knowing if they were safe had been heartbreaking.
Dunedin Tongan Community co-ordinator Finau Taungapeau said she had made contact with her brother in Tonga, who lived just out of reach of the tsunami, but many others were still waiting to hear.
It was a very anxious and emotional time for the community.
After a session of prayer and song, University of Otago volcanologist Dr Marco Brenna was invited to share his expertise on the Hunga Tonga-Hunga Ha'apai volcano to help ease some of those anxieties.
Dr Brenna was part of a team that studied the Hunga-Tonga and Hunga-Ha'apai islands in 2015.
Upon arrival at the hall, Dr Brenna was dressed in traditional Tongan attire by the event organisers and thanked for his work.
He said it was a great honour to be invited to speak to the Tongan community.
Sharing his knowledge gave purpose to his research and felt like an aspect of science he seldom got to explore.
The event was just hours after the Government announced an additional $2million in humanitarian aid.
Foreign Affairs Minister Nanaia Mahuta said the money would enable more crucial supplies such as drinking water and food to be sent to Tonga in the coming days.
Defence Minister Peeni Henare said the HMNZS Canterbury would leave Auckland for Tonga last night with recovery essentials as well as two helicopters.
A Royal New Zealand Air Force plane carrying relief supplies landed in Tonga on Thursday and more flights were scheduled.