The public backlash against Dunedin's binge drinking culture is coming through loud and clear in the wake of riotous Undie 500 clashes last month, Law Commission president Sir Geoffrey Palmer says.
However, speaking to the Otago Daily Times yesterday, Sir Geoffrey said it was too soon to say what changes he favoured in an effort to curb the city's - and the country's - excessive alcohol consumption.
Sir Geoffrey was at the Dunedin Centre to hear from civic leaders, police, University of Otago staff and members of the public with views on proposed liquor law reform in New Zealand.
About 40 people attended the day-long session, including Mayor Peter Chin and University of Otago vice-chancellor Sir David Skegg.
Some had travelled from as far away as Oamaru to have their say and others had to be turned away because of a lack of time, Sir Geoffrey said.
"The citizens of Dunedin are clearly very concerned about this. We have seen a lot of people.
"The messages we are hearing are pretty uniform around the country. People want something done about this problem.
"They agree there's a problem - they think the problem is binge drinking."
Members of the public were each given a short period to talk to Sir Geoffrey, who was accompanied by Law Commission senior research and policy adviser Cate Honore Brett, the former Sunday Star-Times editor.
Most agreed a law change alone would not solve the country's binge-drinking culture, but could help "nudge it into the better direction", he said.
Ideas included new restrictions on alcohol advertising and the hours within which alcohol could be sold, as well as changes to the minimum purchase age and alcohol prices through increased taxation, he said.
Sir Geoffrey said he was "not here to cast aspersions on Dunedin" and reiterated earlier comments that the disorder of last month's Undie 500 was a symptom of a larger, nationwide alcohol problem.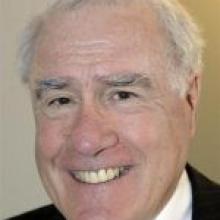 However, Dunedin was "lucky in many ways", as its problems with the Undie 500 centred on young university students binge drinking, misbehaving and breaking the law.
"They [the problems] are not quite the same as what's going on in South Auckland," he said.
He also backed the combined efforts of the council, police and others in controlling any future Undie 500 events and associated problems.
Yesterday's session was the 36th of about 40 public consultation meetings being held around New Zealand, aimed at encouraging public debate on the Law Commission's issues paper, "Alcohol in our Lives".
It was also the commission's fourth visit to the city as part of its work on liquor law reform, following a round of public meetings last month and two trips by observers to monitor disorder at this year's Toga Parade and Undie 500, he said.
The commission also wanted people to consider a split purchase age - of 18 years to enter and drink in a licensed premises, and 20 to buy from an off-licence - and making it an infringement offence to be intoxicated in public.
The commission's final recommendations would be presented in a report to the Government in March next year.