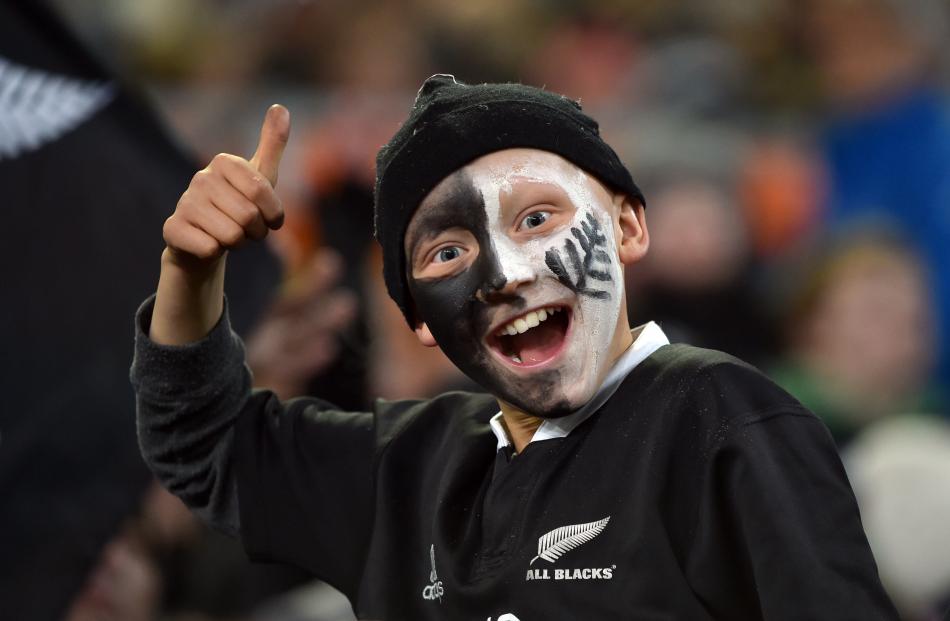 Rugby fans may have  left Forsyth Barr Stadium on Saturday night with a smile on their faces but they also left a few smiles on the faces of Dunedin's bar and restaurant owners too.
Bars, restaurants and cafes were kept busy on Saturday, before and after the game, as thousands of rugby fans descended on the city for the All Blacks v France test match. Co-owner of Macs Brew Bar in Stuart St, Mark Fraser, said Saturday was one of the busiest days the bar had  had and was bigger than the Bledisloe Cup match with Australia last year.
"I'm not sure exactly why, but it might be because it was a nice day and people were happy to be out even though it was a bit cold."
Many fans returned to the Octagon after the game where a  tent village had been set up.
Mr Fraser said his security team said they had  few issues with the  well-behaved crowd.
"The crowd just seemed to be in a very good mood which made it really easy for everyone."
About 27,800 fans packed into Forsyth Barr Stadium on Saturday night, similar to the number for  the Bledisloe Cup match last year and just  short of the 28,000 capacity.
The earlier test matches in Auckland (46,610) and Wellington (34,709) were played in front of sold-out crowds.
With the Rugby World Cup next year, it will be 2020 before the All Blacks play in Dunedin again.
Police were generally pleased with the behaviour. A police spokeswoman said two men were arrested at the stadium for pitch invasions during the match and four others were evicted because of intoxication.