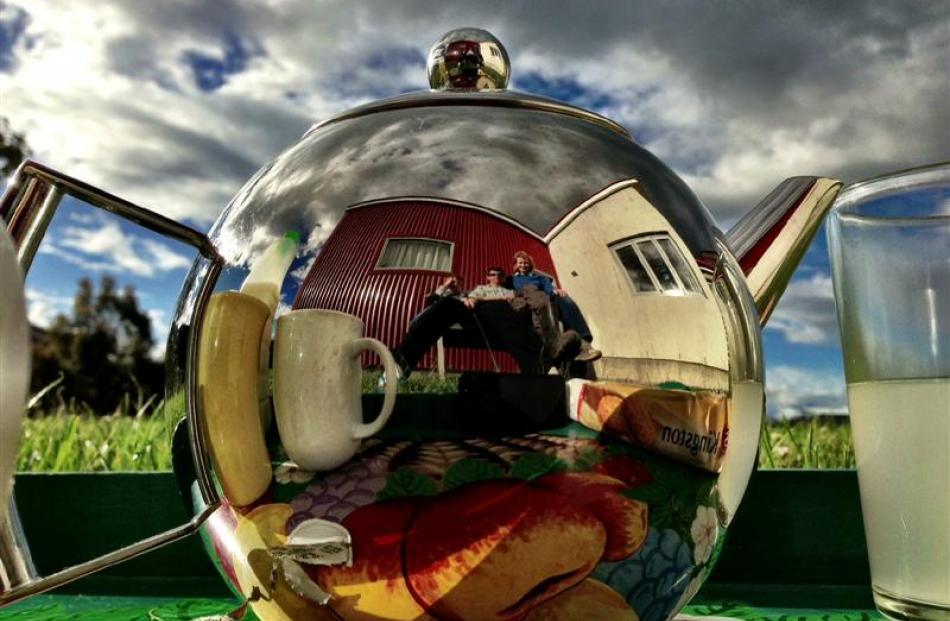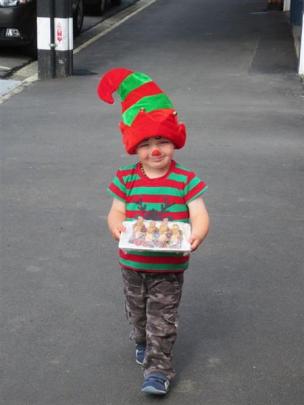 Winning a new camera through the Otago Daily Times' Magic Moments competition was the best birthday present for William Lorimer, of Auckland, who turned 14 yesterday.
Holidaying in Millers Flat, he snapped ''Tea for 3'' - a photo of himself and his parents reflected in the teapot from which they were about to pour a drink.
He knew he had a winning photo as soon as he saw it, although the family was not so sure, dad Mike said.
''His nana bet me $10 that he wasn't going to win.''
William said he and his parents were just sitting down to a pot of tea outside their holiday house when he and his father noticed their reflection in the teapot and thought it would make a good photo.
William's camera was too big to fit in the tray holding the teapot so he used his father's iPhone on self-timer.
''We were amazed it took such a good photo.''
The photo was no fluke shot, though - William has been a keen photographer for a few years and entered the same competition last year.
He became interested in photography when, as a football-playing child, his father used to take photos of him.
''I had it pretty set in my mind when I was about 8 or 9.
''I like how you need to use your eyes to compose a picture and get all the different elements ... you can really define something if you take a picture.''
The Auckland Grammar pupil now plans to make a career out of his hobby, taking photos of wildlife for publications such as National Geographic.
For winning the Otago Daily Times' competition, William will receive a Canon EOS700D camera.
Second-placed was Kathy Richards with a photograph of her son, Jack Verhoef, surrounded by sparklers at their Dunedin home. She wins a Canon SX50HS camera.
Third-placed was Mikayla Stoop (16), of Balclutha, with an image of 20-month-old Hunter Ruffell eating an ice cream. She wins a Canon SX510HS camera.
Dunedin's Hamish Ross (10) won the junior section with a photograph of his brother Harry in a bath of water balloons shortly before a balloon fight. Hamish wins a Canon SX510HS camera.
There were 473 entries received, of which 124 were published and put in the draw to win one of seven PowerShot D20 cameras. Photographers who had photos published over the Christmas-New Year period can get the photos enlarged at Jonathan's Photo Warehouse.