A large column of black smoke caused by a burning car in Mosgiel spurred multiple calls to emergency services this afternoon.
A Fire and Emergency New Zealand spokesman said they received a number of calls about a large fire near Gow St, at 1.05pm.
Two crews, from Mosgiel and Lookout Point, rushed to the scene to find a car that was up against a commercial building was on fire.
It appeared the fire was escalating quickly so they called for two more crews, one of which was stood down, he said.
The road was closed for a time due to the blaze.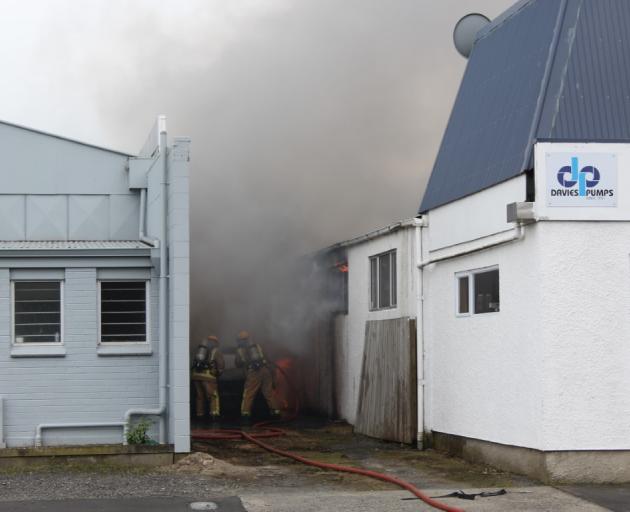 ''It is too early to determine what the cause of the fire was,'' he said.
It was possible it had something to do with the car being up against the building.
The fire has since been extinguished.
A fire investigator attended and said the cause had not been determined but was not suspicious.