Informal suggestions about the future of the sprawling Cadbury site range from "hospitals to hotels", Dunedin Mayor Dave Cull says.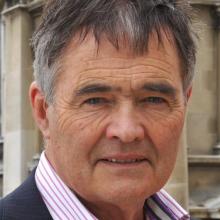 Most of the site will be vacant in March next year when Mondelez closes the factory.
Mr Cull was reluctant to comment on speculation the more than 2ha site could be acquired for the Dunedin Hospital rebuild, but it "certainly opens an opportunity".
Mr Cull did not rule out the council itself acquiring the site, but it would not be his preference.
"I cannot see - unless someone comes up with a brilliant business case - why council would front up with the money.
"There's been plenty of  suggestions put up, from hospitals to hotels."
Asked if there was a risk a big-box retailer could move in, Mr Cull said: "It's pretty much a big square box now, isn't it?"
Mondelez has said it will work with the Cadbury working party of city leaders to find a suitable buyer.
Parts of the site have a category 2 historic listing, including the Dairy Building, which dates from the 1870s.
The Dairy Building is to house a redeveloped Cadbury World and Mondelez will keep that building. Heritage New Zealand Otago Southland area manager Jonathan Howard said the listed buildings and facade had industrial heritage values.
The organisation was pleased about the Dairy Building redevelopment, and wanted to be involved in the future of the wider site.
"We would be keen to work with future owners to find a new and viable use for these heritage buildings."
The Dairy Building fronts on to Castle St and is part of the 280 Cumberland St site, which sits on multiple titles. The north-facing 336 Cumberland St is 0.8ha. There are also car parks in Anzac Ave and Castle St.
Contacted for comment, commercial real estate agent Dean Collins said the "huge site" presented a "huge opportunity".
"If you tried to find a site of that sort of scale in Dunedin with our water and our hills, and all our leasehold land. [The Cadbury site ] is freehold.
"Often when we've got parties from out of town  ...  looking for sites, they get very frustrated by the lack of available opportunities in Dunedin.
"You hope from a Dunedin perspective that something really positive comes out of it," Mr Collins said.
On Friday, after announcing the closure of the factory, Mondelez New Zealand and Australia managing director Amanda Banfield said the site's future use would probably be in hospitality, leisure or retail.
"One of the opportunities could be that the building is actually redeveloped ... you could imagine it as a hotel, for example.
"Our commitment through the process now is to make sure that we work with local stakeholders to find the best possible use for the site.
"We've had a number of approaches through consultation. We haven't progressed those because it wasn't the right time.
"I suspect that we will ask for offers of interest, and then we'll work it through with the working group."
A manufacturing use was "unlikely".
The new Cadbury World would be a "great corner anchor on the site", she said.
Cadbury complex
• 336 Cumberland St — capital value: $5.175 million; size: 0.8ha
• 280 Cumberland St — includes Dairy Building, which will be retained — capital value, $14.5 million; size: 1.4ha
• 31 Anzac Ave  (car park) — capital value: $330,000; size: 0.1ha
• 81 Castle St (car park) — capital value: $1 million; size: 0.39ha
*All sites are rated for commercial use.