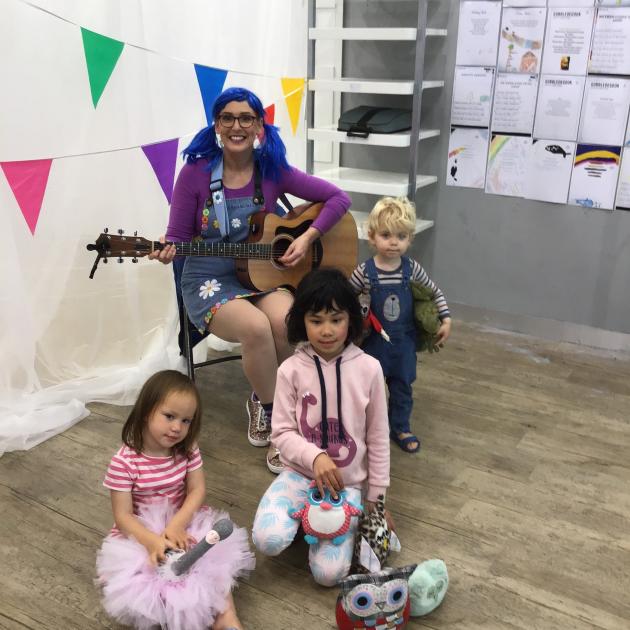 Making reading fun for children of all ages is at the heart  this month's Ignition Children's Book Festival.
The festival is a partnership between Dunedin Public Libraries and the University Book Shop, and will run from November 7-10.
Dunedin Public Libraries events co-ordinator Kay Mercer said the children's festival had grown so large that events would spill out into the library plaza and to other venues around town, including Toitu Otago Settlers Museum and the Dunedin Botanic Garden.
This year's festival would showcase the work of writers and illustrators from throughout New Zealand, including some attending the Wild Imaginings hui, Ms Mercer said.
Festival guests will include young adult writer Steph Matuku, and local author-illustrators Reo Pepi, as well as Kate De Goldi, Donovan Bixley, James Russell, Heather Haylock, Tessa Duder, Barbara Else, Kyle Mewburn and Tom E. Moffatt.
The Ignition Children's Book Festival will be launched with a welcome from De Goldi on November 7, at 5.30pm, fourth floor, Dunedin City Library.
The theme of the festival will be literacy, and many of the authors involved will explore innovative ways to keep children interested in reading.
"We hope the festival will help connect children with authors, and also give educators and parents some ideas,'' Ms Mercer said.
There was a lot of work going on in the field of children's reading, to try to tap into the hold that screens had on children's attention, she said.
A highlight of the festival will be Book Day, to be celebrated on Saturday, November 9, from 11am-2pm at Dunedin City Library.
"We have brought a lot of fun and games into it, as well as storytelling and exciting events such as insult jousting with Kyle Mewburn,'' Ms Mercer said.
Author Tom E. Moffatt will be telling jokes from his books, and there will be a chance to meet the authors, and craft activities on the theme of dragons - a popular topic of children's books.
Other festival events will include screenings of popular children's movies Babe and Pete's Dragon, knitting with Heather Haylock, author of Granny McClitter, Champion Knitter and her Country Yarn, and more.