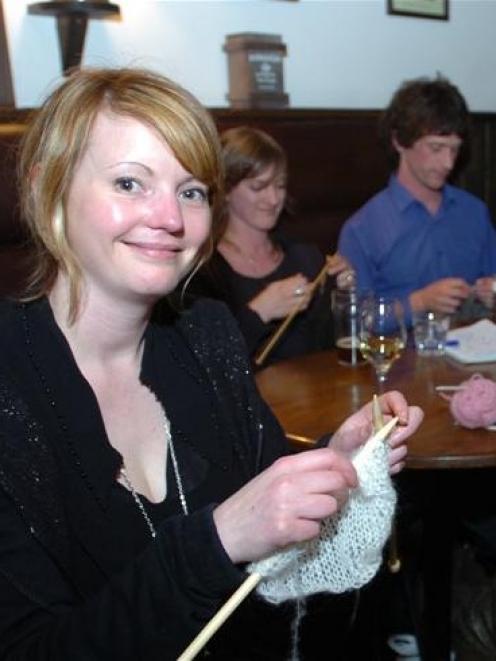 The clicking of knitting needles combined with quiet chit-chat, beer drinking and wine sipping is not an ordinary bar scene, but then again knitting for 20-somethings is not an ordinary hobby.
The latest craft craze has taken hold in Dunedin, with a group of about 20 people meeting in the Albar, in Lower Stuart St, Dunedin, on Tuesday evenings for the past five weeks, casting on, and then knitting row after row.
Group founder Claire Johns-ton said starting a knitting group was something she had always wanted to do, but never had the motivation or the venue.
The Stuart St bar had been chosen for its cosy atmosphere and the fact sideways glances were few and far between.
Bar owner Steven Collins had pitched in by reserving members a table for their weekly knit.
The drinks kept the knitting, and the conversation flowing, but were also responsible for the odd dropped stitch among the knitters.
Most members of the group are attempting their first scarf or hat, although a few had progressed to jumpers and cardigans.
And the knitting revolution is about to spread, with friends and workmates of the group joining in.