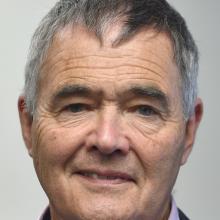 Three councillors will sit on a new climate change steering group to be created by the Dunedin City Council.
The group, tasked with giving governance "input" into climate change work being carried out by DCC staff, was unveiled yesterday by Mayor Dave Cull.
Crs Jim O'Malley, Damian Newell and Marie Laufiso - all deputy chairmen of significant council committees - were named to sit on the group, contributing to work on what was a "hugely important issue", Mr Cull said.
Terms of reference would be drawn up and the group was expected to meet for the first time in the coming months.