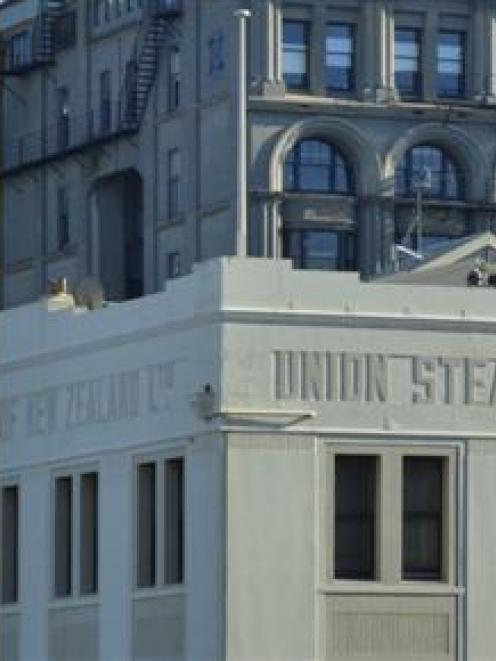 Gentrification has been signalled as a potential issue that could need addressing in the future as the revitalisation of Dunedin's warehouse precinct continues.
The precinct immediately south of Queens Gardens, once Dunedin's commercial hub but lately in disrepair, is slowly being developed by private enterprise with some assistance from the city council, which wants to see the area become a ''creative'' hub for the city.
Councillors this week endorsed the Warehouse Precinct Revitalisation Plan, a long-term plan for the area's regeneration, which has been developed, including extensive consultation, over the past seven months.
A final concept plan for $500,000 of physical improvements to Dunedin's Vogel St to be completed this financial year, was also endorsed.
The revitalisation plan outlines a long-term suite of options that could be implemented by various groups to sustain and enhance the private redevelopment already going on in the area.
They include physical improvements to the area's streets, public amenities and buildings, as well as non-physical initiatives like co-operation, financial incentives and assistance for building re-use, events and policy changes.
The council's acting urban design team leader Dr Glen Hazelton said the plan should be seen more as a fluid ''recipe book'' that included a range of ideas and initiatives that could be chosen over time, rather than a rigid action plan.
Because many of the ideas could be implemented by other groups and individuals, the city council's role would vary from initiator and funder - for example by making the amenity improvements in Vogel St - to being the partner or facilitator - for example by providing assistance to building re-use, traffic projects - to, over time, having little direct input into the area, other than as a regulator.
One of the challenges identified in the plan, although it does not propose how to deal with it, is gentrification.
Gentrification is when the often poor residents are displaced by an influx of middle-class or affluent people in a deteriorating neighbourhood.
Anecdotally, gentrification brought about by the area's revitalisation was already happening, Dr Hazelton said.
While it was not always a problem and was often controlled by the market, if the arts community did not have opportunities to move or operate there, it could affect the original vision of the area as a ''creative'' precinct, he said.
While the revitalisation plan could not easily influence the causes of gentrification, it should be committed to working with the arts community, businesses and building owners' businesses to identify ways of protecting creative endeavours, as well as commercial businesses in the area.
Staff were also working on ensuring enough parking remained in the area to satisfy needs.
Other council departments were involved in the project, including, water and waste services, transportation, which had been able to include Vogel St, initially at least, in the city's strategic cycle network, and Toitu Otago Settlers' Museum on heritage interpretation design.
---
Work plan
Some of the work planned for Vogel St before July. -
• Build-outs at the northern end and along the street and a raised platform at the Vogel/Water St intersection, to slow traffic.
• Commissioning of an art installation for beneath the Cumberland St overbridge.
• New trees and plantings, street lighting and furniture.
• Installation of recycling bins and a recycling depot beneath the overbridge.
• Bollards/way-finding from the Exchange along Rattray St.
• If enough funds left over: new paving, the commission of creative entrance treatments for the north end of Vogel St and additional heritage interpretation.
---