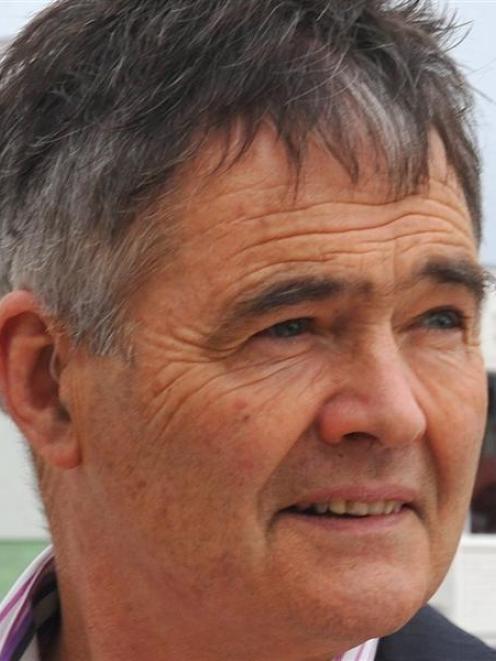 Dunedin Mayor Dave Cull led a high-spending campaign for re-election that cost his Greater Dunedin grouping more than $77,000, it has been confirmed.
But the group also had some help along the way.
Bus company Passenger Transport Ltd - which owns two Dunedin bus companies - chipped in with a $1265 donation for Mr Cull's mayoral campaign.
Unsuccessful Greater Dunedin candidate Letisha Nicholas also received $1397 for her campaign sourced through fundraising website Givealittle.
The details were contained in election returns filed in recent weeks and viewed by the Otago Daily Times yesterday.
They showed Mr Cull and his eight Greater Dunedin colleagues - six of whom, including Mr Cull, won election in October - together spent $77,923.20 on their group's joint campaign.
Mr Cull covered $16,267.73 of the joint bill for his own mayoral campaign expenses, and added another $760 on top for photography and ''gratuities'' associated with his campaign, bringing his total to $17,027.73, his return showed.
The other eight members of the Greater Dunedin group split the remainder of the group's bill, paying $7706.93 each.
That covered the spending of deputy mayor Chris Staynes and councillors Jinty MacTavish, Richard Thomson, Kate Wilson and Mike Lord, as well as unsuccessful candidates Ali Copeman, Irene Mosley and Letisha Nicholas.
Cr MacTavish added another $232.05 for additional campaign costs, bringing her total to $7938.98, while Mrs Copeman spent another $132 on Facebook advertising, bringing her total to $7706.93.
The figures showed Mr Cull had spent more this year than during his 2010 campaign, when he spent $13,517 ousting incumbent Peter Chin - who spent $43,446 - while Greater Dunedin candidates had also spent more this time around.
Mr Cull told the ODT that the higher spending reflected a decision to make more use of Dunedin-based marketing company Creative Advertising this year.
That included the cost of developing a new website to promote and communicate the group's principles, he said.
However, asked if the group's spending meant more candidates would be forced to follow suit in future, Mr Cull said profile remained a key ingredient.
''If you look at the various successful candidates, in the main, that's what they achieved, but in different ways,'' he said.
Candidates had 55 days from the confirmation of election results to declare all expenses and campaign income, including donations - anonymous or otherwise.
Mr Cull said his donation from Passenger Transport Ltd had been offered by the company, and ''gratefully accepted''.
However, it would not help the company if the council eventually assumed control of the city's public transport network, he said.
''If, and when, the DCC takes over public transport, it won't be me who's relating to the operators, in any case.''
Company director Kayne Baas said the company - which owned Dunedin Passenger Transport and Citibus - liked to support politicians doing ''good work''.
However, he scoffed at any suggestion the donation was an attempt to build a relationship ahead of any change in responsibility for the bus network.
''I definitely don't think you could draw that conclusion at all.''
Most other mayoral candidates were yet to file their returns, but some councillors - Doug Hall ($3497.95), Neville Peat ($2198.51), Andrew Whiley ($3449.61), David Benson-Pope ($7763.68) and John Bezett ($1280.64) - had done so.
Unsuccessful candidates - including Otago University Students' Association president Francisco Hernandez ($3219) and former councillor Teresa Stevenson ($1953.20) - had also filed returns.