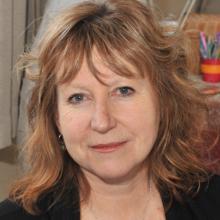 Dunedin South MP Clare Curran refused to express support for Labour leader Andrew Little yesterday.
Mr Little is under pressure after his surprise admission to TVNZ on Sunday that he offered to step down because of poor poll results but senior colleagues urged him to stay.
Ms Curran declined to express support for Mr Little continuing in the role.
"We've got a really big fight ahead. We've got a big choice for voters.
"We're doing our best to make a strong Labour party ... I'm working as hard as I can.
"I'm not expressing anything else. I don't actually want to comment at all," Ms Curran said when directly asked if she supported the leader.
Her colleague, Dunedin North MP David Clark, backed Mr Little. Dr Clark, who is on the party's front bench, declined to say whether he was one of the senior colleagues consulted over the leadership issue.
"Andrew has committed to being the person who leads us into the election.
"I would encourage Andrew to stay on and continue to lead the charge that he started ... "
Dr Clark said he had not given up on Labour winning the election, as the election campaign was at an early stage and the party had many issues that resonated with the public.