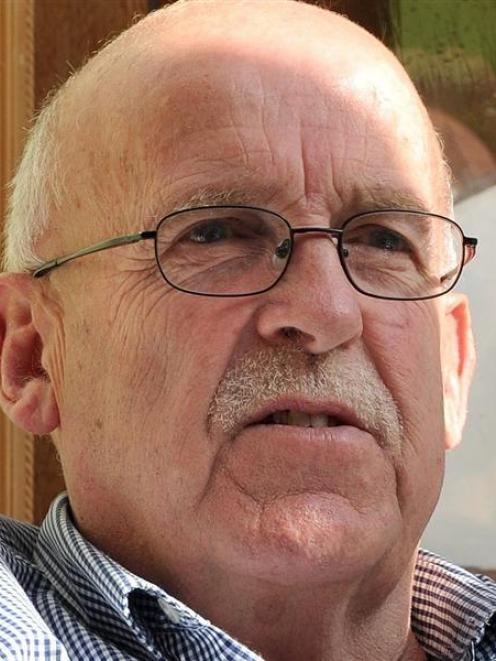 Former cabinet minister David Benson-Pope spent more than $7000 to help secure his return to the Dunedin City Council, documents show.
Election campaign financial returns filed in recent days showed Cr Benson-Pope, a former Dunedin city councillor turned Dunedin South Labour MP, spent $7763.68 on his DCC election campaign.
The spending, which included $4560.15 to Reach Media for ''postie delivery'' services, made Cr Benson-Pope the highest-spending candidate among those to have filed returns so far. Some of the nine mayoral candidates, and many of the city's new and returning councillors, were yet to file their returns.
Candidates had 55 days from the confirmation of election results to declare all expenses and campaign income, including donations - anonymous or otherwise.
So far, 42 city council and community board candidates had filed returns.
All declared they had received no donations and incurred minor or no costs.
Just two incumbent city councillors featured on the list - Cr Andrew Noone, who was elected unopposed and therefore incurred no costs, and Cr John Bezett, who declared no donations but expenses of $1280.64, mainly for print media advertising.
Unsuccessful city council candidate Lindsay Harrison, who stood in the central ward, spent $1480.31, while Kevin Neil, who also stood unsuccessfully in the same ward, spent $671.60.
The Local Electoral Act set campaign spending limits based on population, and in Dunedin meant mayoral candidates and city councillor candidates in the central ward could spend up to $55,000.
Elsewhere, city councillor candidates could spend up to $14,000 in the Mosgiel-Taieri ward, or $7000 in the Waikouaiti Coast-Chalmers ward, while community board candidates' spending limits ranged from $3500 to $14,000.