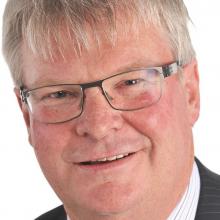 The Dunedin City Council is refusing to say why it spooked the horses, as the Otago Regional Council rides to the rescue.
ORC chief executive Peter Bodeker yesterday confirmed the regional council had no plans to evict horses or their riders from the beach, saying the "level of disturbance" they caused did not warrant it.
The ORC had jurisdiction over the coastal marine area, from the high tide mark out into coastal waters, including the foreshore.
Mr Bodeker said the ORC's coastal plan did not regulate horse riding in the coastal marine area, and there were no plans to do so.
His statement came after the Otago Daily Times this week reported a DCC bylaw review included a proposal to "restrict access by horses to above the high water springs mark on beach reserves".
Horses would also be prevented from  crossing over sand dunes, which could otherwise be damaged, it said.
The proposals were part of a wider review of the council's existing Reserves Bylaw, which was being extended to cover beaches and included new rules for drones and vehicles.
However, the existing bylaw specifically identified four beaches where riders could take their horses down to the water, whereas the wording of the new version excluded it.
That worried riders, who said they would be forced off beaches altogether rather than risk injuring their animals by riding on the thin strip of soft sand the new rule left to them.
Council parks and recreation acting group manager Tom Dyer attempted to clarify the DCC's position on Wednesday, saying the focus was protecting dunes, not removing horses from beaches.
The revised bylaw's new language was designed to reflect "where the DCC's jurisdiction ends, and where the Otago Regional Council's jurisdiction begins", he said.
But, asked yesterday if the council had erred by unnecessarily spooking riders, Mr Dyer would not answer the question.
Instead, in an emailed response from DCC communications staff, he would only reiterate the aim was to ensure beaches and reserves were protected and "enjoyed by all".
"We welcome any comments and suggestions and are happy to consider clarifications to the bylaw wording if required."
Submissions close today.